Last Updated on May 28, 2020
21. Tic Tac Toe
Not only are you giving your friends a fun game to play, but you're also giving them a couple of crayons in addition. I personally love this one!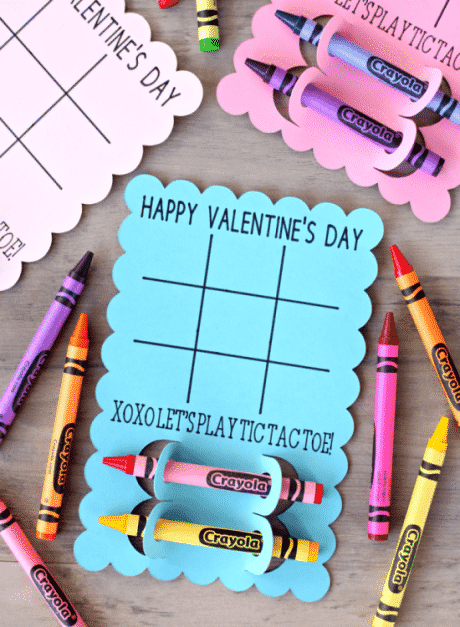 22. Shuttle Pen
I LOVED these as a kid. They are perfect for preschoolers and school-aged kids.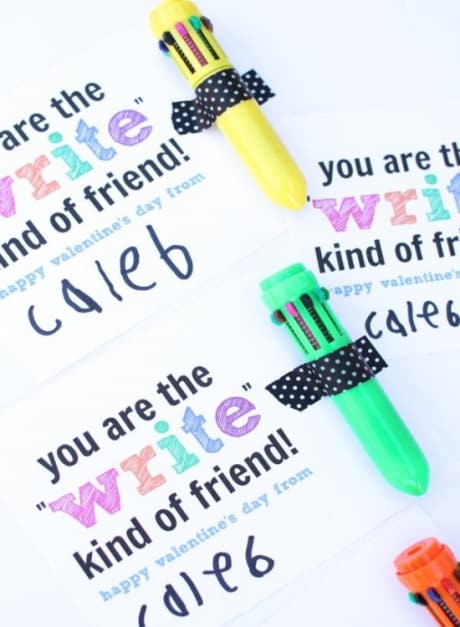 View the entire list of Candy Free Valentine Ideas.
---