16. Heart Straw
What kid does not love crazy straws? This is a fun alternative to the typical candy treat. I love gifting something that they will continue to use and get excited about.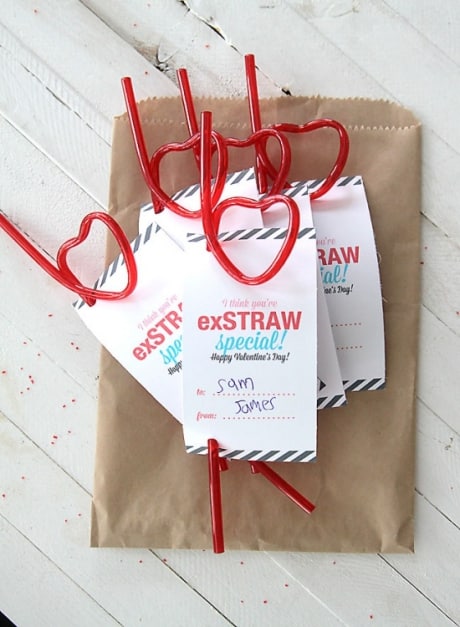 17. Bubbles
One word. Bubbles. My kids go through SO many bubbles in the summer. This is always a winner in our house.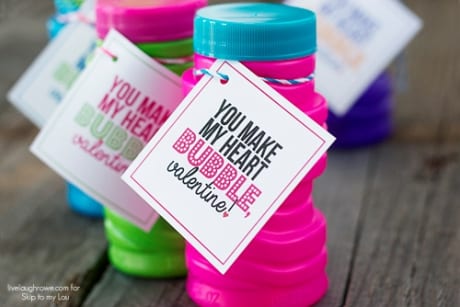 18. Glow Stick
Another take on glow sticks with a fun printable if your kiddo isn't a Star Wars fan. My oldest gave these to his friend's during his Kindergarten year.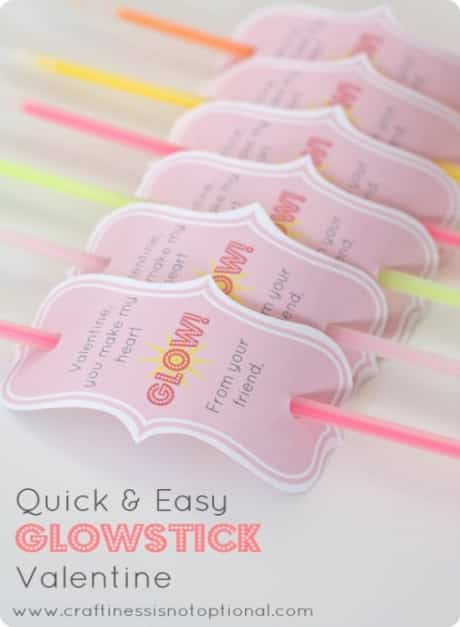 View the entire list of Candy Free Valentine Ideas.
---