Updated on
This post may contain affiliate links. Please see our Disclaimer Policy.
22. DIY Kitchen Organizer
Use the space behind your pantry door to store all of your small pantry goodies like spices, foil, and plastic wrap. I've seen this done with something as simple as a hanging door shoe rack, but I love this DIY kitchen organizer and spice rack because it looks so much nicer! It really looks like it was an original addition to the pantry.
Utilize the space behind your pantry door for convenient extra storage.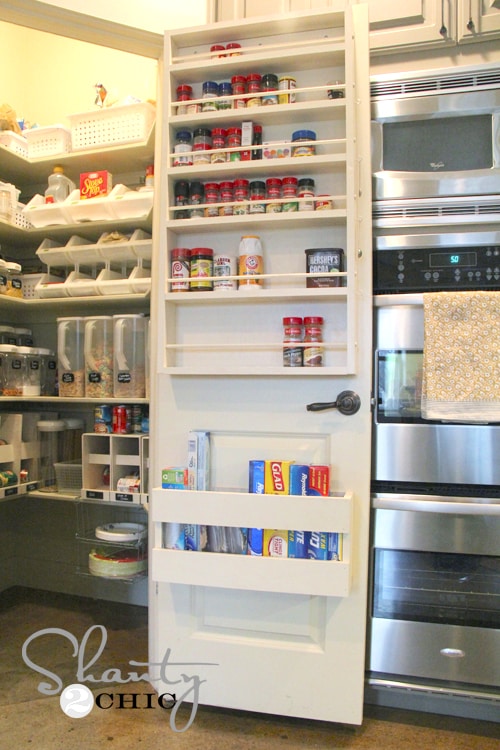 23. Over-The-Cabinet Basket
No hardware needed! Just place this basket over a cabinet door and use it as a garbage bin in the bathroom or for extra storage in the kitchen (or any room). This might also be the perfect solution for a travel trailer or boat where space is really limited!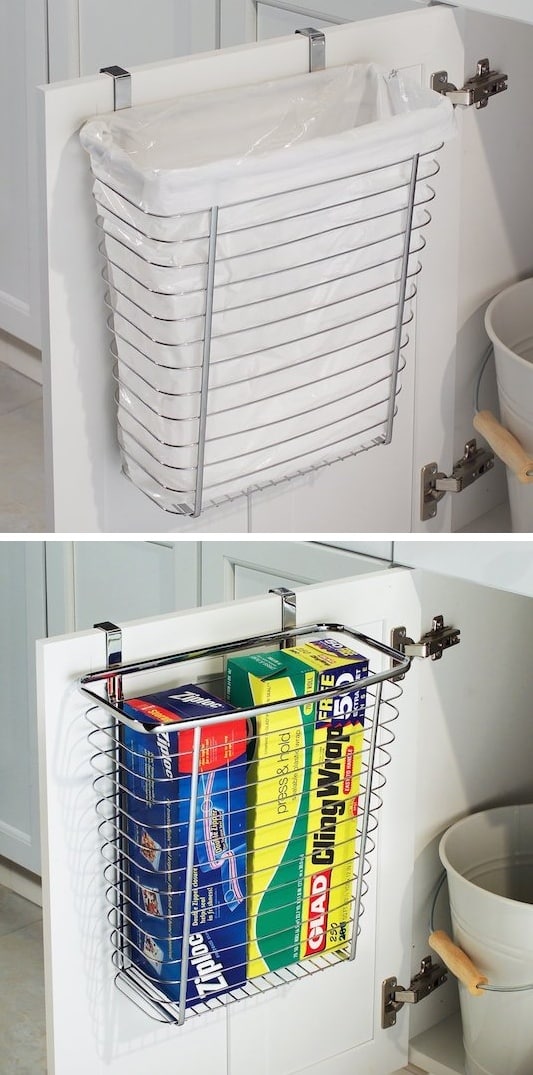 24. Tank Top Space Saver
If you own as many tank tops as me, you may already know how many hangers they take up, not to mention how much rod space! With just a few shower curtains rings and a velvet hanger (to keep them from sliding), you can store those bad boys all on ONE hanger. I wouldn't do this with tanks that wrinkle, but the cotton, long and lean type are perfect for this contraption.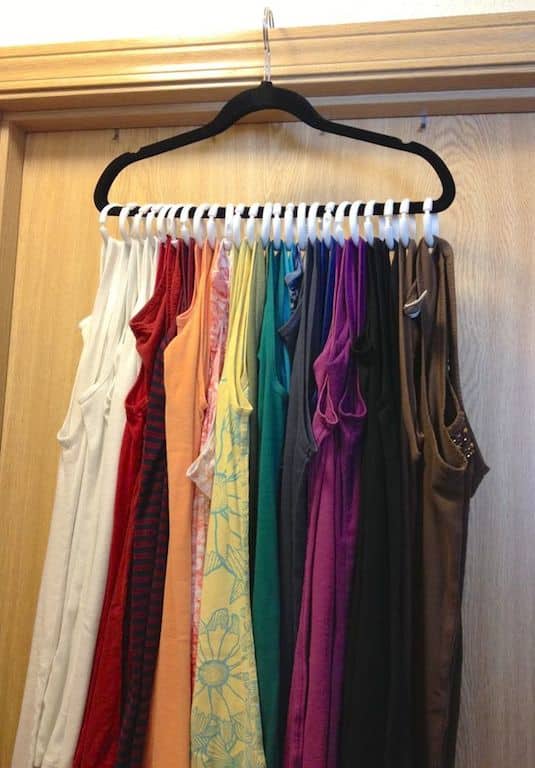 View the entire list of Small Space Hacks.
---