Updated on
This post may contain affiliate links. Please see our Disclaimer Policy.
18. DIY Slide-Out Cabinet
If you have any narrow spaces in your kitchen that aren't being lived up to their full potential, consider a DIY pull-out cabinet that will keep your kitchen essentials convenient without taking much space! Look at how many cans, jars, and spices this one holds– almost an entire pantry's worth!
A sliding hidden pantry is the perfect solution for small kitchen storage…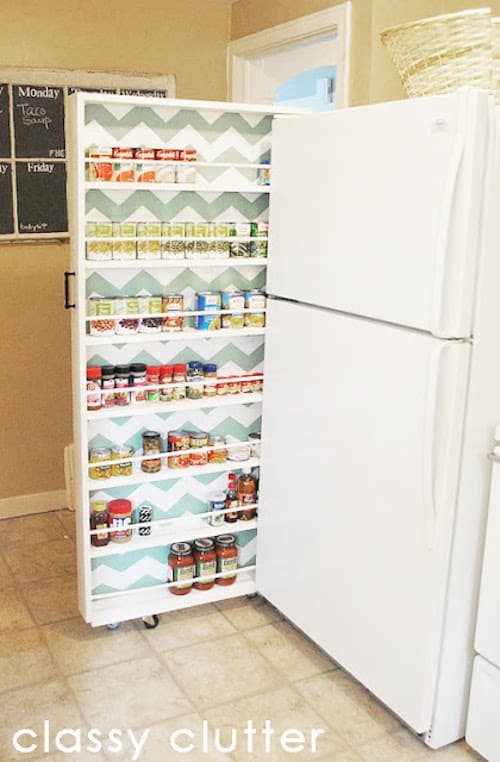 19. Small-Space Command Center
Having a centralized spot in the home where everyone can go to check the calendar, see what's for dinner, or make notes is a great way for a family to stay organized. It really doesn't require a lot of space either, that's all you need is a small wall or corner of the home.
I love the way this command center was done by Jenna Burger over at BHG.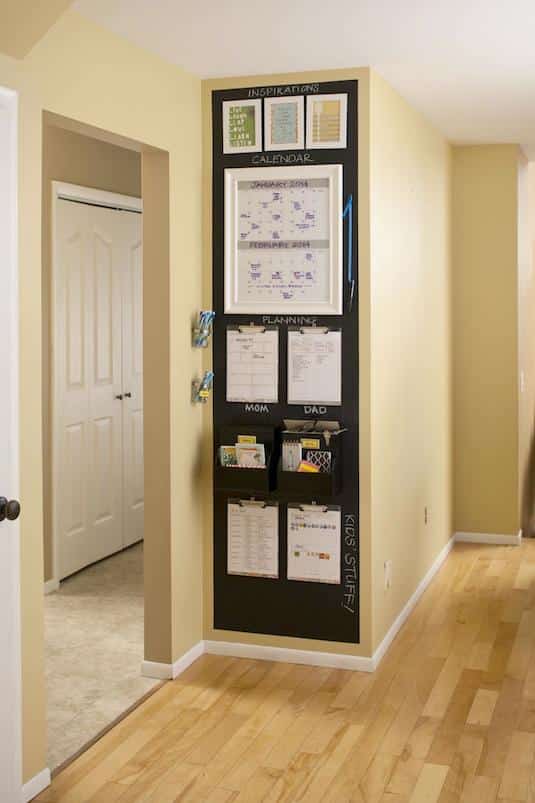 20. Skinny Sofa Table
Coffee tables are great for setting a drink down, but not really worth it if you don't have the floor space. The best way to gain table space without taking up any room is with a skinny sofa table like this one over at Always Never Done (full tutorial there). Not only does it add visual interest and charm to this living area with the addition of lamps and decorations, but it's also a convenient place to set down a glass of wine!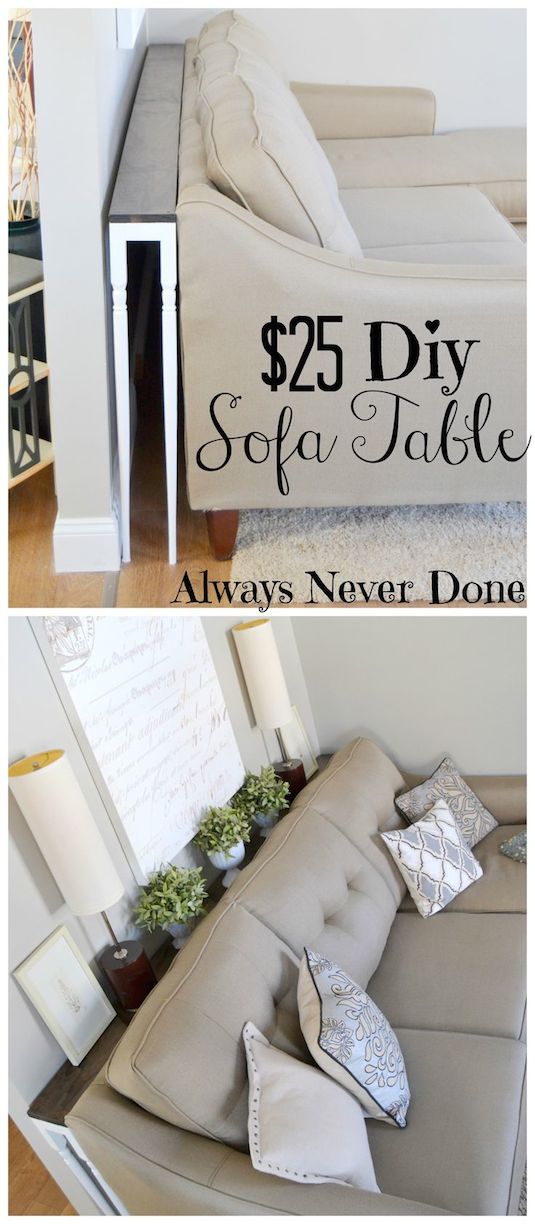 Even better, check out this sofa table with a built-in outlet tutorial from Turtles & Tails! This not only provides extra shelf space, but also makes the outlet easy to access for charging your phone or laptop. Pretty darn creative!

View the entire list of Small Space Hacks.
---