Updated on
This post may contain affiliate links. Please see our Disclaimer Policy.
17. Tiered Counter Storage
Just like with homes and buildings (where there isn't a big footprint), consider building up! For small bathroom or kitchen counters, consider a tiered tray to hold all of the essentials without taking up as much room on the counter.
I found this tray for sale here on Amazon. About $110, though! Yowzers. But I did find a very similar one for my bathroom here for much less. I also have this one in my kitchen, and I love it! I use it for small plates, dipping bowls, fruit, veggies, nuts, and other healthy food choices that I want to be easily seen and accessible.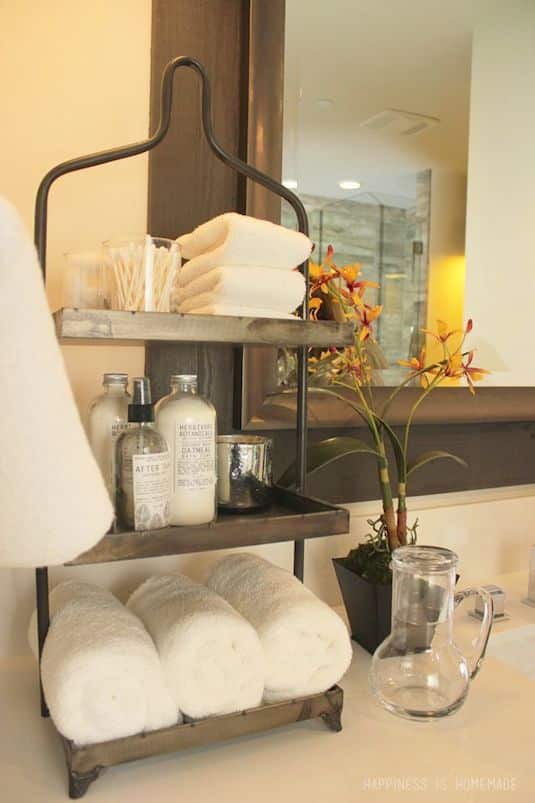 18. DIY Slide-Out Cabinet
If you have any narrow spaces in your kitchen that aren't being lived up to their full potential, consider a DIY pull-out cabinet that will keep your kitchen essentials convenient without taking much space! Look at how many cans, jars, and spices this one holds– almost an entire pantry's worth!
A sliding hidden pantry is the perfect solution for small kitchen storage…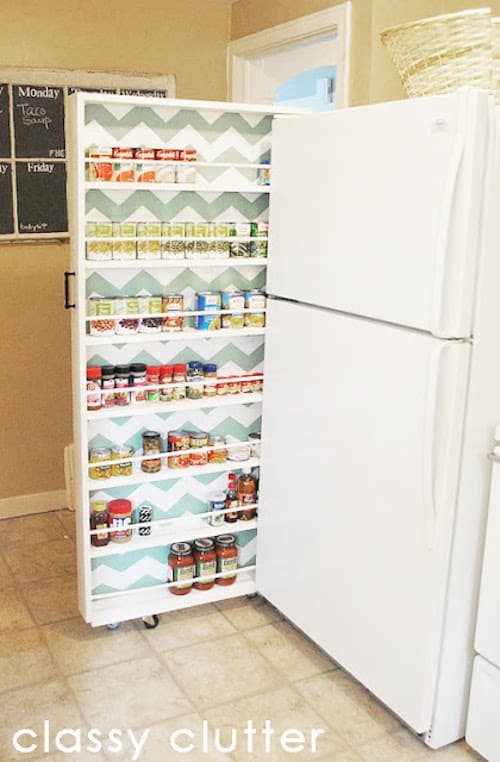 19. Small-Space Command Center
Having a centralized spot in the home where everyone can go to check the calendar, see what's for dinner, or make notes is a great way for a family to stay organized. It really doesn't require a lot of space either, that's all you need is a small wall or corner of the home.
I love the way this command center was done by Jenna Burger over at BHG.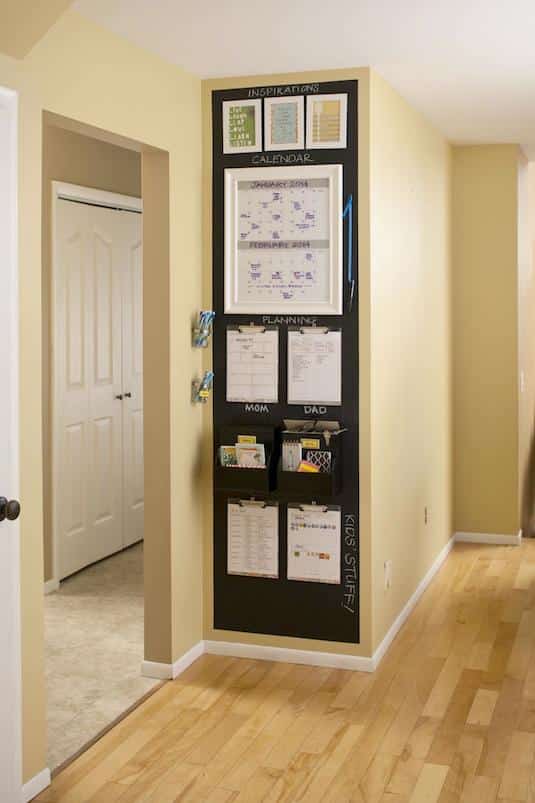 View the entire list of Small Space Hacks.
---