Updated on
This post contains affiliate links.  Please see our Disclaimer Policy.
21. Balloon Tennis
This is the ultimate boredom buster for those long winter months! The supplies are really inexpensive. In fact, you can get those paint sticks for free at most hardware stores. Simply hot glue one to a paper plate, and bam! You've got a balloon racket. All you need now are a few kids to get the party started. Read more here.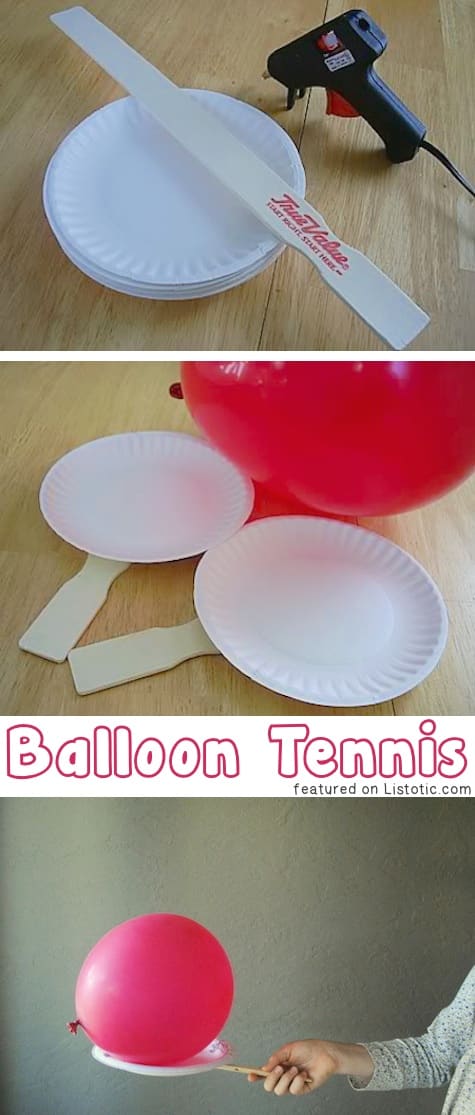 22. Perler Bead Bowls
Have your kids discovered Perler Beads yet? Believe it or not, they're made for melting under the wax paper with an iron to make cool shapes and designs. But there are quite a few little hacks out there for them, too. Put them in an oil-covered ceramic or glass bowl (they naturally stack and rise to the side), and let them bake together to form a colorful bowl. How creative! Go get the instructions here.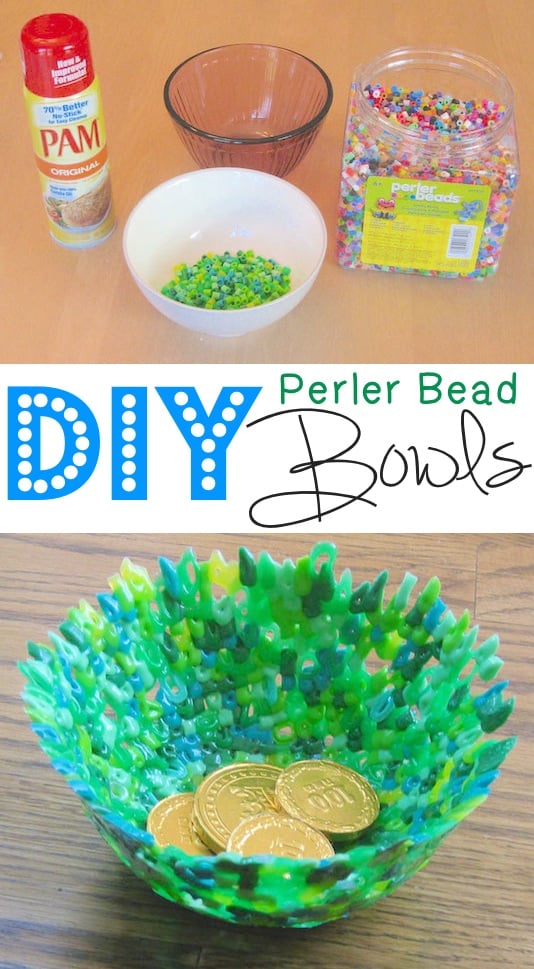 23. Decorate Craft Letters
Those large letters they sell at craft stores are a unique way for kids to express their personality. Purchase the first letter of their first name, and then let them go crazy! They can decorate it with beads, buttons, pom poms, decorative tape, pipe cleaners, small rocks, twigs, or anything else small enough to glue on! It makes for a nice display on a shelf or desk in their room.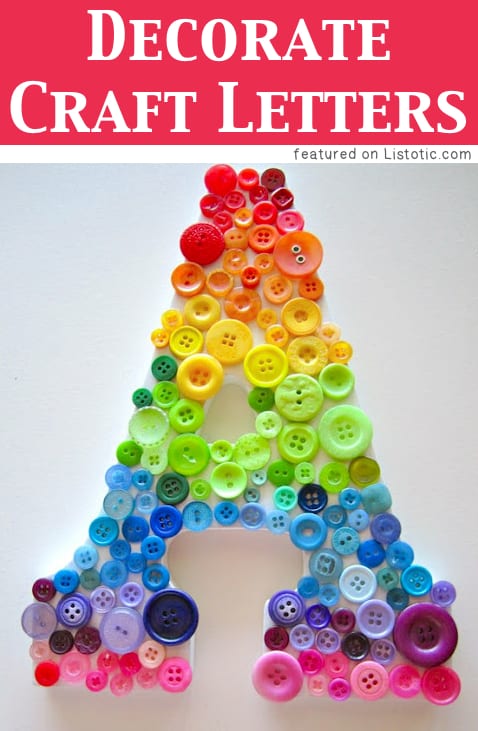 24. Magazine Art
Get out those old magazines, and start cutting! Trim out as many facial features and accessories as you can (eyes, lips, noses, mustaches, ears, eyebrows, hats, earrings, etc.) and let the kids have a blast gluing them to pre-drawn heads. I'll bet you could even print a few out with a quick Google search to make it even easier.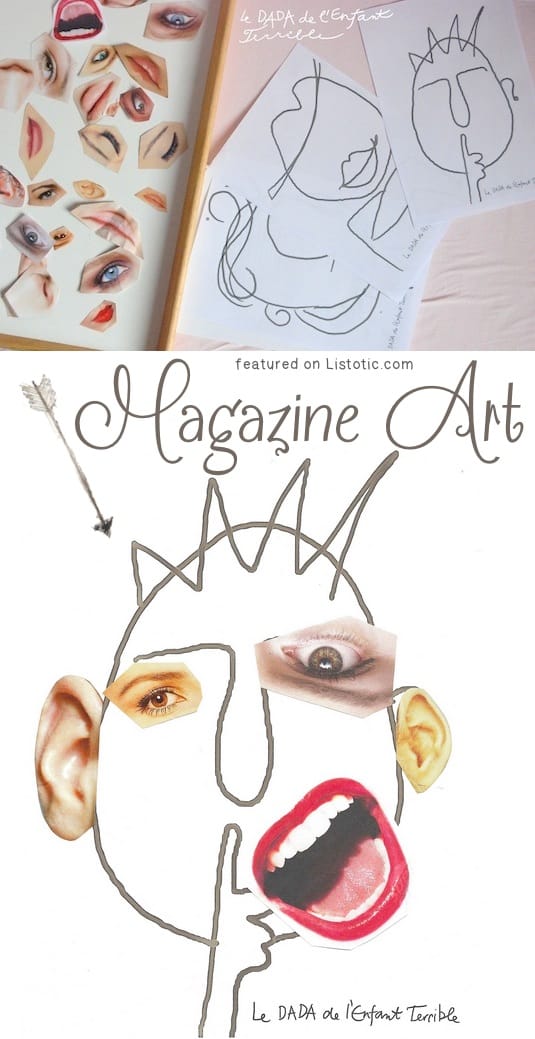 25. Hands & Feet Portraits
My daughter got a real kick out of this one! The idea is to trace their hands and feet onto a large piece of paper (they might need help with this part), and then let them draw their head, body, arms, and legs in a way that looks like they are attached to their hands and feet. This gives the impression that they are floating away in space! This is a fabulous classroom activity, too. Read more and see additional drawings like this here.

26. Paper Weaving
I have great memories of doing this in school, but never realized the amazing things you can make with this technique! You're basically going to fold one piece of paper in half and cut several slits in the paper where your paper strips will be weaved in and out of. Try doing this with paintings and photos for a really cool effect! Check out this blog for lots of paper weaving ideas.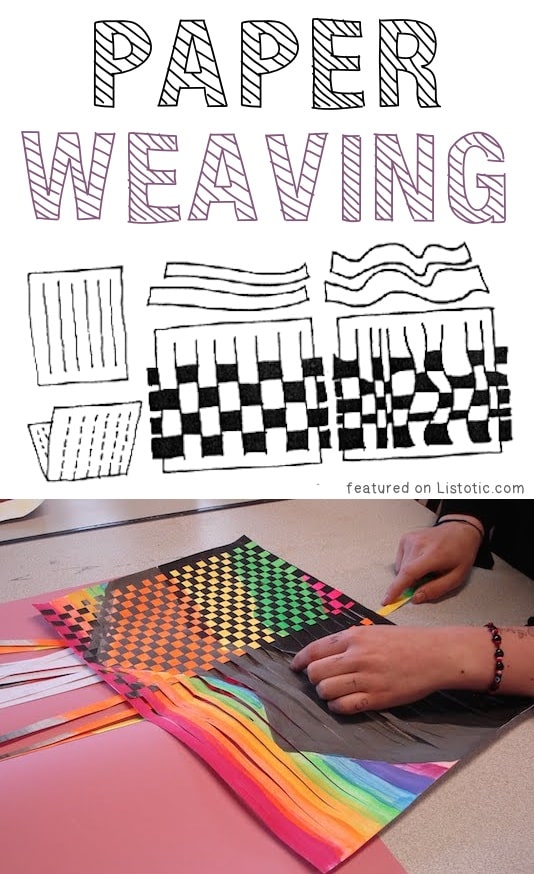 View the entire list of 29+ Fun & Creative Crafts For Kids!.
---