9. Easy Marble Maze
This little project will not only keep the kids busy, but is also a great learning experience for them. Cutting and placing the straws to make a good maze for the marble may take some trial and error, so be sure to place all of the straws where you want them before glueing the straws down. Go get the full instructions here!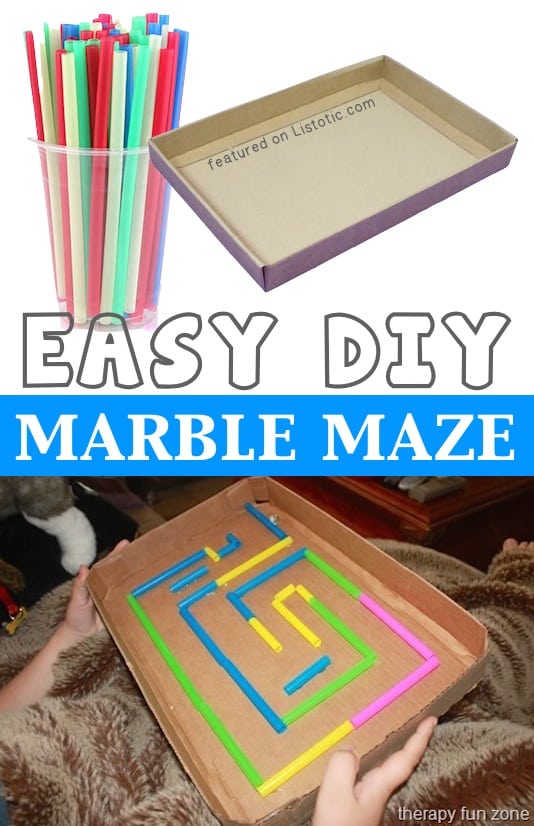 10. Expanding On An Image
This makes drawing so much more fun! Cut out images from a magazine, newspaper, or old card, and then glue them to paper. Then expand on the image using your imagination (pencil, watercolor, markers, etc.). You could do several cut-outs on one piece of paper to make it even more intriguing for the kids. Read more here.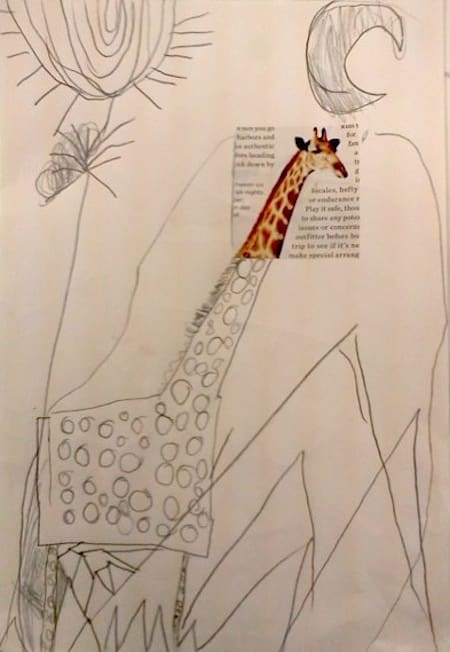 11. Sandpaper Printed T-Shirts
You can use sandpaper to transfer crayon onto fabric. Who knew!? Let the kids draw their own design onto fine sandpaper and then transfer it onto a t-shirt or any other cotton fabric (pillows cases, totes, socks, etc.) with an iron. Go get the full instructions here.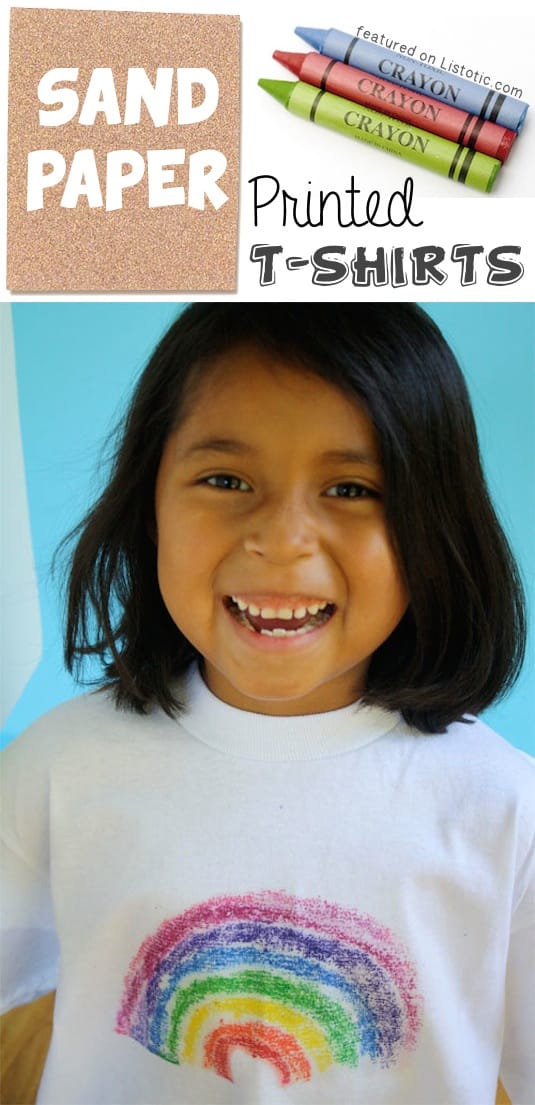 ---