Last Updated on March 22, 2020
1. Paint Sample Calendar
This colorful calendar was made using paint swatches and a frame that doubles as a dry erase board. You can use it for every month of the year! A 16×20 frame will fit your paint samples nicely (with a little extra room on each side as this frame is a bit smaller). Go check out all of the details for this craft over at Chicisms!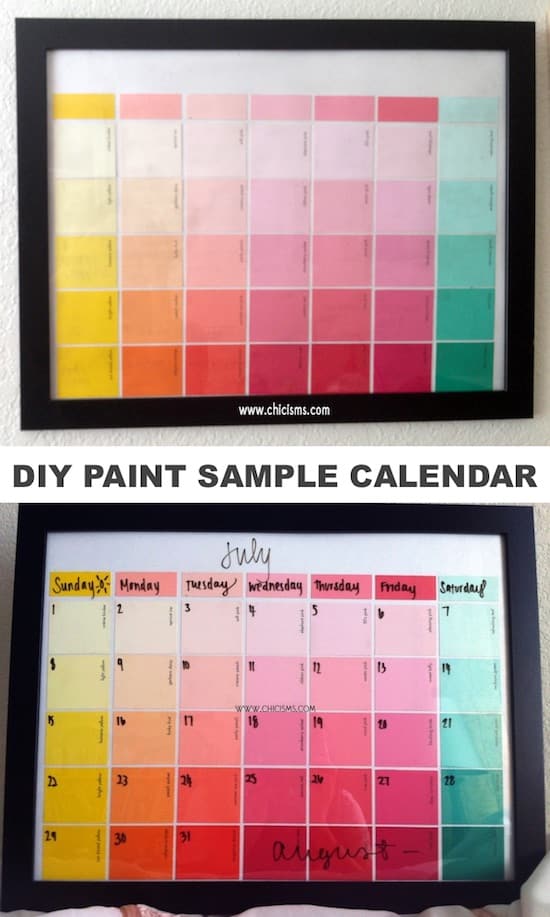 2. Repurposed Coffee Beans
This is not only practical, it also doubles as an air freshener! Fill up a small vase or glass jar with things like coffee beans, dried beans, marbles, popcorn kernels, rice, or mini crystals, and use it to store all of your makeup brushes. This is also a fantastic idea for table centerpieces. Simply throw a tea light or battery operated candle in there. 🙂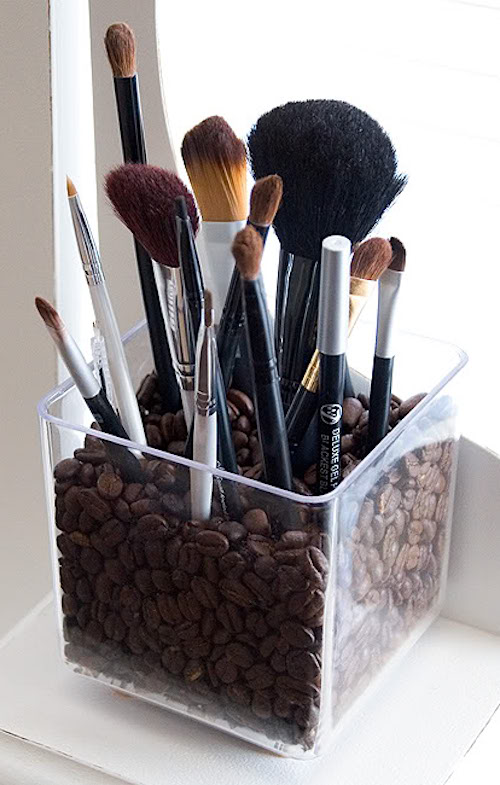 3. Clothespin Flower Pot
Now THIS is crafty. Talk about being resourceful! A recycled tuna can and a few clothespins make quite the unique flower pot or candle holder. You don't even need any glue for this simple project! You could even try spray painting the clothespins for a unique look.

4. Repurposed Shirts
This project might just be worth making a trip to a thrift store (or raiding your husband's side of the closet– he'll never notice.)! You will find the step-by-step instructions for this clever idea over at The Thrifty Quilter. I'm not much of a seamstress, but I think even I could tackle this project.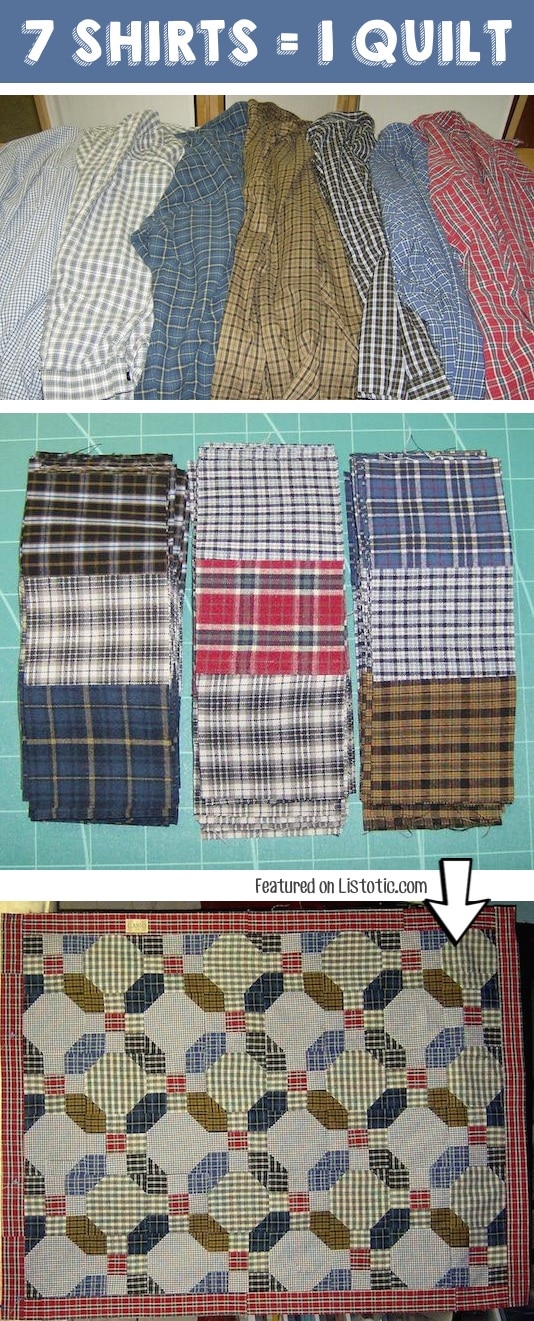 5. Homemade Charging Station
Keep those cords and power strips hidden with your very own charging station made out of a ribbon dispenser box. Use a utility knife to cut a hole for your power strip cord to pass through, label the holes, and decorate the box!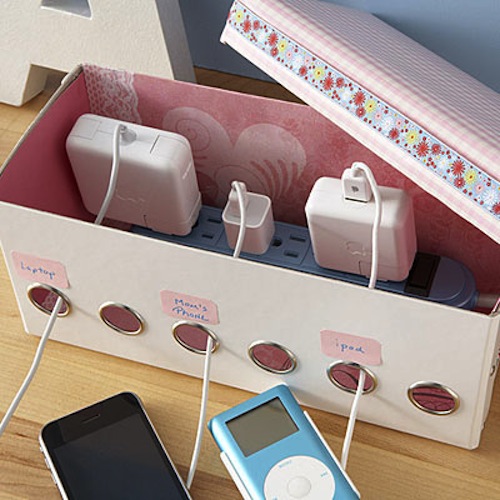 6.Wine Cork Garden Markers
Put that collection of wine corks to good use! Label your garden herbs and other plants in style with these homemade wine cork garden markers from Cambria Wines. I know that there are a lot of wine cork crafts out there, but I love how effortless this one is. You can find the full instructions here.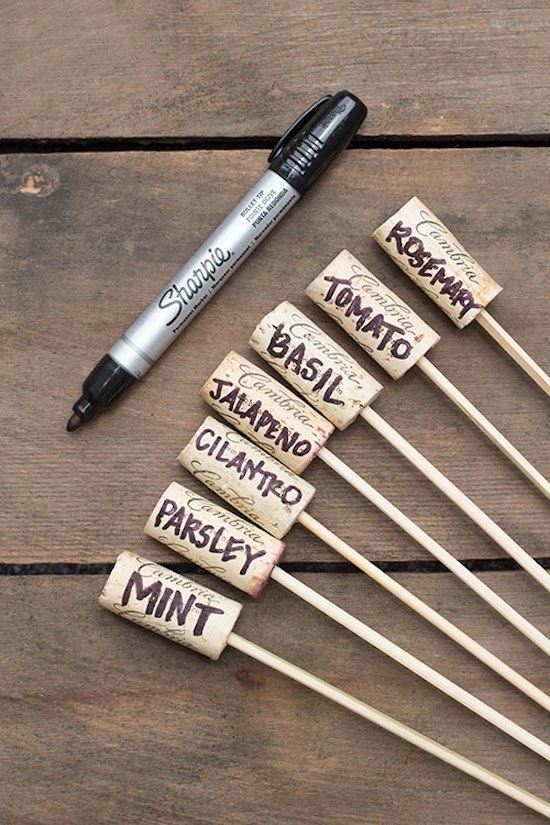 View the entire list of 25+ Creative Craft Ideas For Adults.
---