10. Repurposed Crib
This repurposed crib is just the right size and height for kids to craft and play! Every kid should have a little arts and craft area like this. That's a nice touch with the chalkboard paint, too. Kudos. You can see more details and instructions for this project over at A Little Learning For Two.

11. Easy Marker Caddy
Why is it always so hard to find a pen, pencil or marker when you need one? Even when I've just purchased a 24 pack of them? Oh, I have kids. That's why! Which is why I love this inexpensive and easy way to store art and office supplies using toilet paper rolls and a shoe box. That's it! Start stock piling those rolls, and get crafty with this simple project by Aunt Peaches.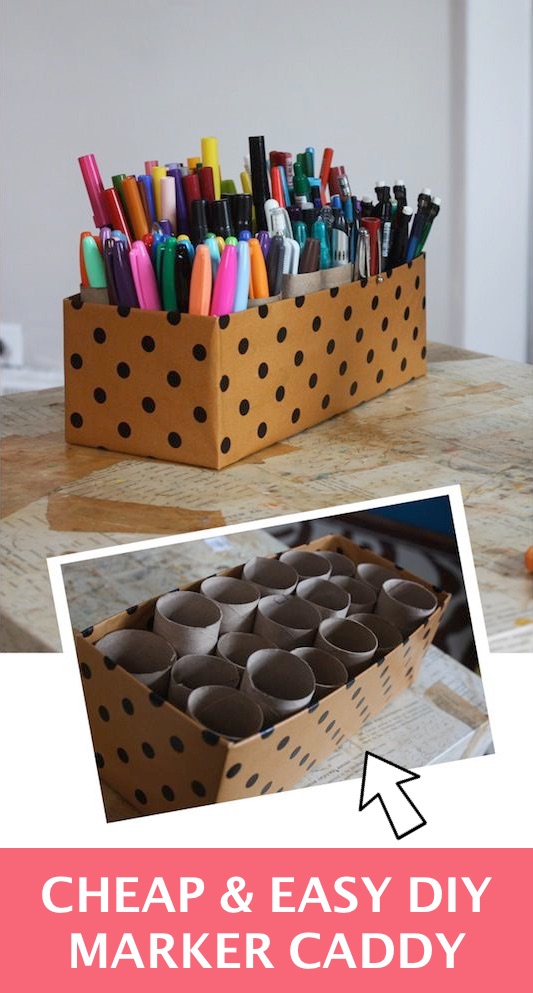 12. Cherry Blossom Art
yet another clever stamp idea using the bottom of a recycled 2-liter soda bottle! This would be really cute for a little girl's room or nursery. I would test it out on scratch paper first, and then make a piece of art work out of it on a white canvas. Check out the details and full instructions over at Alpha Mom.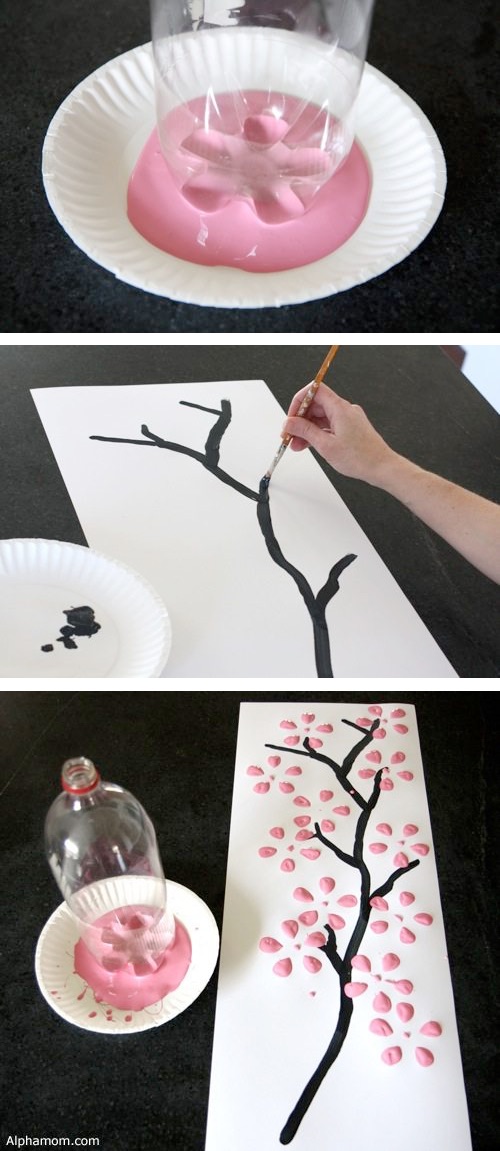 View the entire list of Creative Craft Ideas For Adults.
---