Last Updated on May 28, 2020
This post contains affiliate links. Please see our Disclaimer Policy.
25. The "Tool" Belt
Hey, you never know when you're going to need a phillips screwdriver or bolt driver in a pinch, but that bottle opener could come in handy on a daily basis. Bonus: it keeps your pants up! The original source for this no longer carries these belts, but I did find a very similar one on Amazon.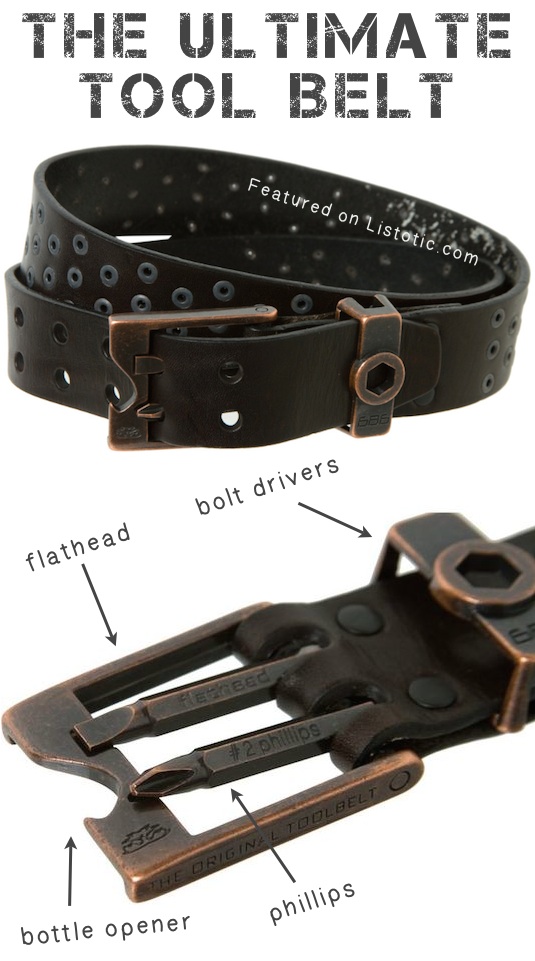 View the entire list of Brilliant Clothing Items For Women and Men That You Didn't Know You Could Buy.
---