20. Blouse Buttons
For all of those blouses, tops, and cardigans that show just a little bit too much! I also like this idea for those lightweight open-front tops and sweaters that don't have a button to keep them closed. It beats a safety pin! Pick up a few here.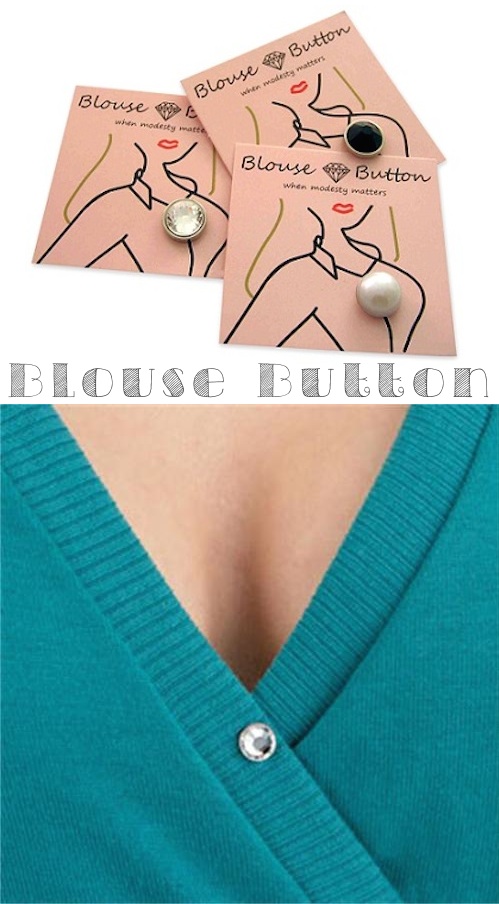 21. Secret Bra Stash
Try to rob me now, robber! Just kidding. But really, this is the perfect, secret way to stash your valuables (cash, emergency credit card, etc.) while traveling, or even just a drunk night out with the girls. Check them out here.



---