Last Updated on May 28, 2020
This post contains affiliate links. Please see our Disclaimer Policy.
17. HalfTees
Half of a shirt, but less than half of the bunching, heat and hassle! These half shirts come in many different styles and colors to make layering comfortable and fun. I have the 3/4 sleeve in black, and the fabric is really soft and comfortable, and they are reversible, so you can choose from a higher or lower neckline. Shop for HalfTees on Amazon.

18. Summer Soles
Do you have any of those sandals or heels that seem to have a vinyl lining, making your feet sweat and slide around in your shoes? I have a pair of Jessica Simpson heels that do that, and even though they are really comfortable, by the end of the night my feet seem to slide forward making them dig into my feet. These insoles are made to absorb moisture, and so thin they won't change the fit and feel of your shoes! They can also be easily cut and trimmed to just the right size.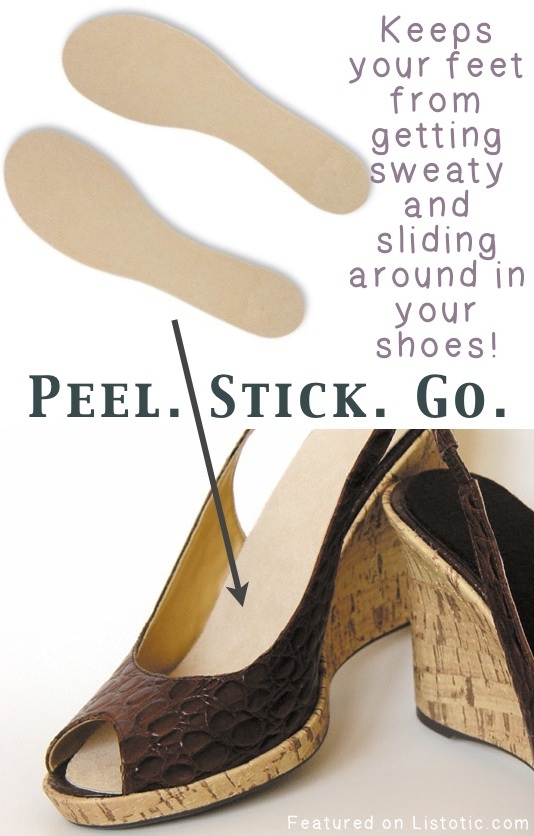 19. Foldable Flats
Just about every girl knows the pain and extreme torture that comes with wearing heels. I have a few pairs that are just fine for a couple hours of standing, but beyond that I'd rather french kiss a barracuda than stand for a minute longer. Thankfully, there's a solution to our bloody feet. You can buy foldable flats in just about every color and style that fit into a convenient bag small enough for your purse! Now you can wear your trendy heels and make it home with both feet still in tact.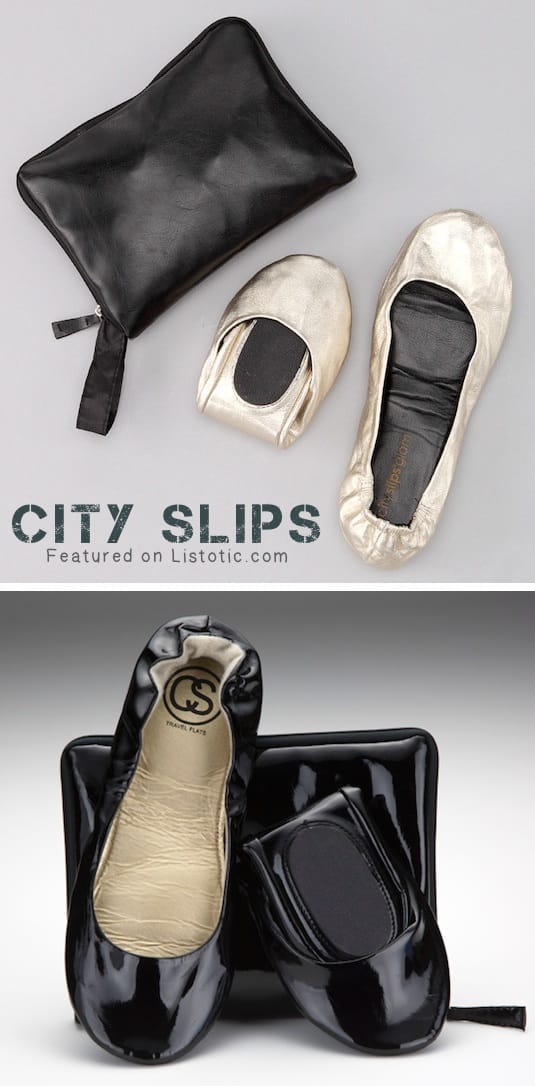 View the entire list of Brilliant Clothing Items For Women and Men That You Didn't Know You Could Buy.
---