23. Waffle Iron Confetti Cake
We might as well finish off with a waffled confetti cake. This would work with just about any boxed cake or muffin mix, too. I think I've found a new appreciation for my waffler iron. How about you?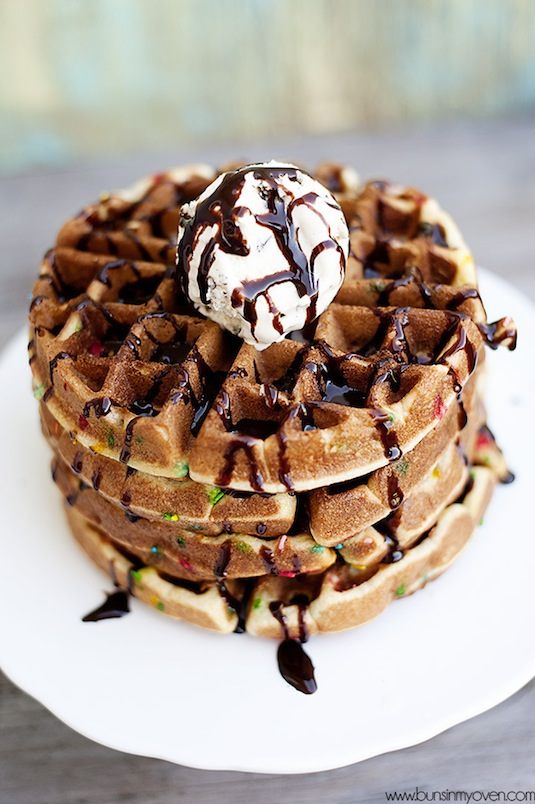 View the entire list of Easy Kitchen Organization Tips.
---