Last Updated on May 28, 2020
This post contains affiliate links. Please see our Disclaimer Policy.
6. Trash Bag Suction Issues
Pulling a bag out of a trash can is a challenge that sometimes takes four arms, a good squat and a little muscle thanks to the vacuum that prevents a trash bag from easily sliding out.
To solve this problem, simply drill a few holes in the side of the can to release air pressure. It makes the whole trash-taking-out business a lot easier! P.S. Avoid drilling the holes in the bottom as this could cause a leaky mess.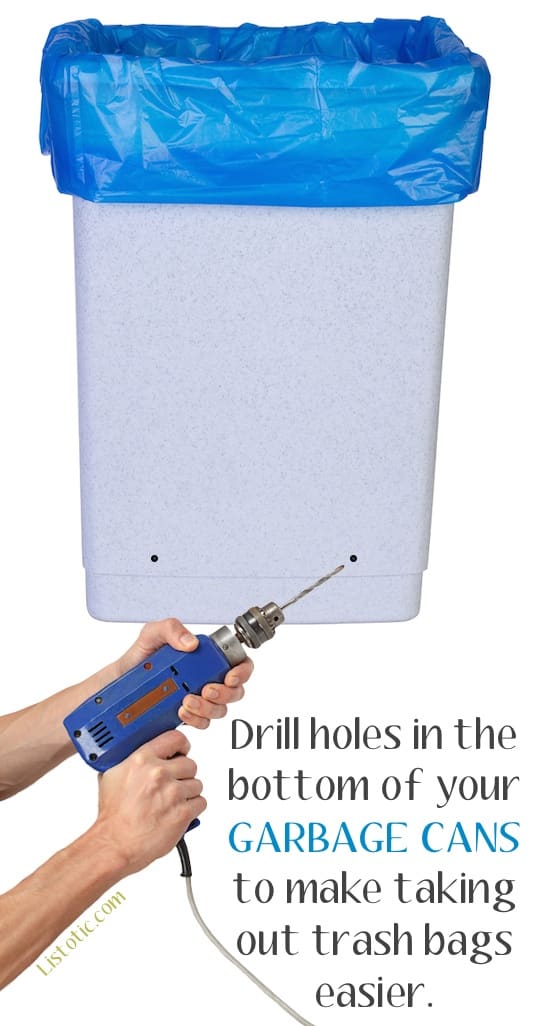 7. Flip Flop Fail
With enough time and wear, your flip flop straps are bound to break through the hole in the bottom of the shoe, but this doesn't mean they have to retire. Use a bread clip to keep it from slipping through the split hole. Very clever and resourceful!
Just be sure to carry bread clips around in your purse…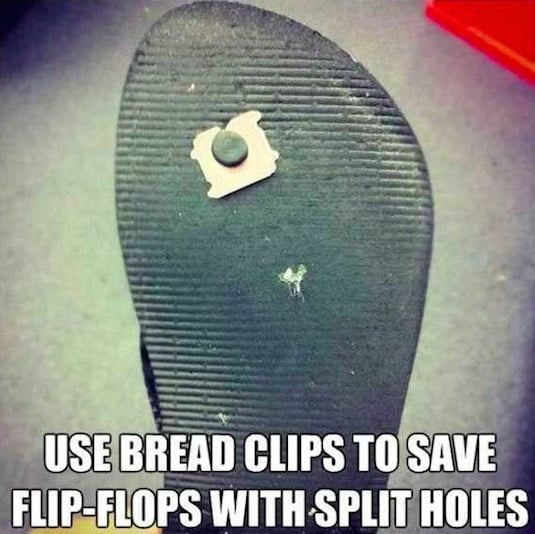 8. Golf Tee Trick
A loose door hinge can be a tricky fix because the existing screw hole has stripped, causing the wiggly door problem. Fill in the hole with a golf tee and a little carpenter's glue, and then cut off the end to create a flush piece of wood for your new screw. Don't have a golf tee handy? I've also seen this done with toothpicks!
The easiest way to fix a loose door hinge…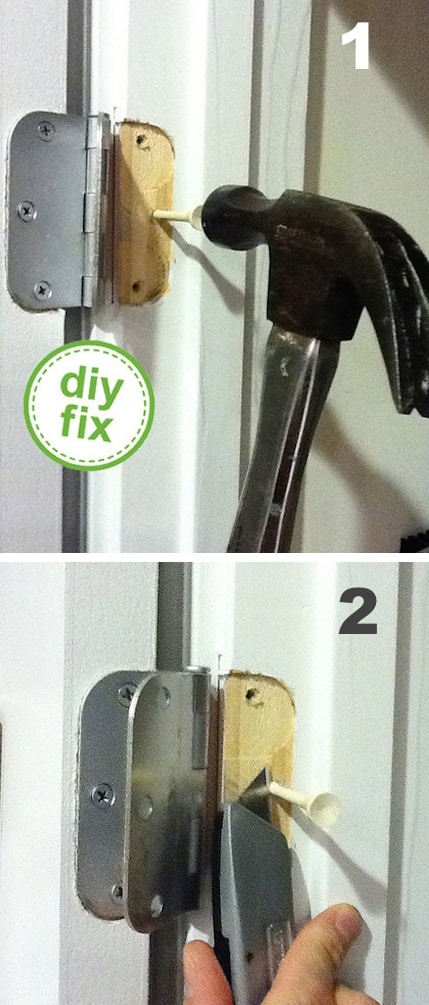 View the entire list of Life Hacks You Will Want To Share On Facebook.
---