Last Updated on May 28, 2020
This post contains affiliate links. Please see our Disclaimer Policy.
4. The Unpopped Kernel Dilemma
I don't think there is a single popcorn lover on this planet that has mastered the perfect bag of microwave popcorn (the unpopped kernels are pretty much a guarantee), but that doesn't mean you can't enjoy a bag without choking on them.
After popping, separate the opening of the bag just enough so that the kernels will fall through, and then shake the bag upside down over a bowl or trash can. You can now discard the kernels and actually enjoy your popcorn without the threat of a broken tooth.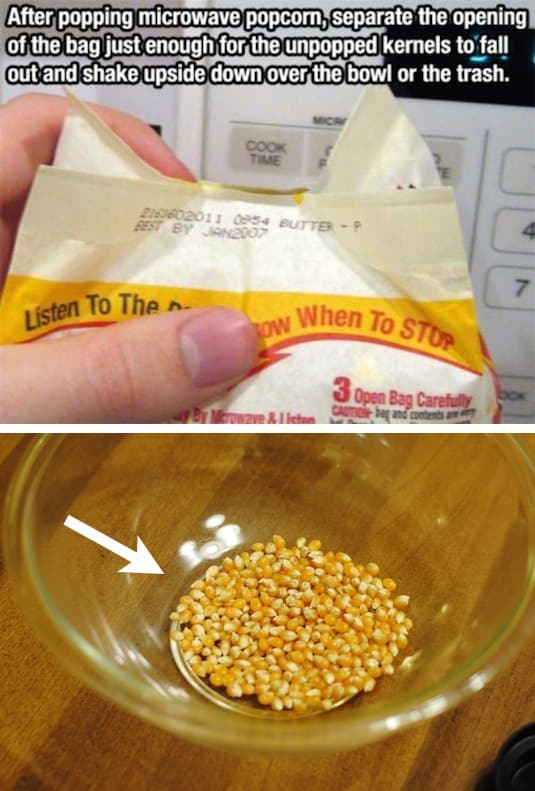 5. The Staple Remover Trick
Adding or removing a key from a key ring is a fingernail disaster waiting to happen. Instead of risking your manicure, try using a staple remover to easily open up the ring. Works like a charm!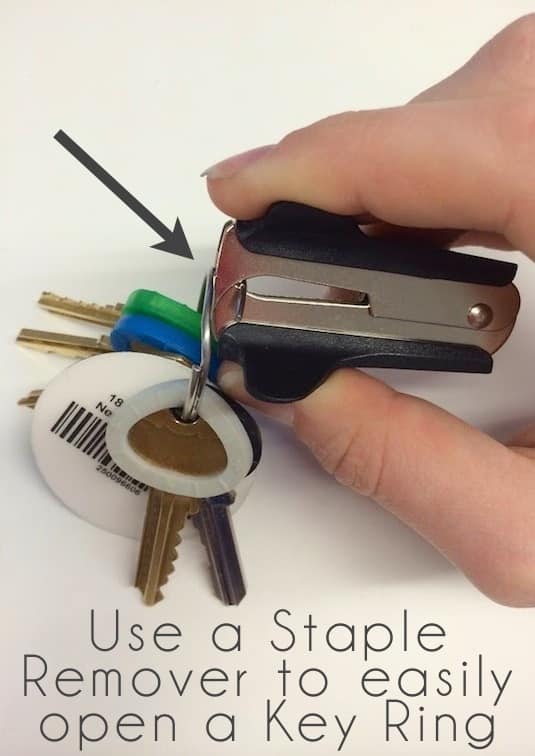 6. Trash Bag Suction Issues
Pulling a bag out of a trash can is a challenge that sometimes takes four arms, a good squat and a little muscle thanks to the vacuum that prevents a trash bag from easily sliding out.
To solve this problem, simply drill a few holes in the side of the can to release air pressure. It makes the whole trash-taking-out business a lot easier! P.S. Avoid drilling the holes in the bottom as this could cause a leaky mess.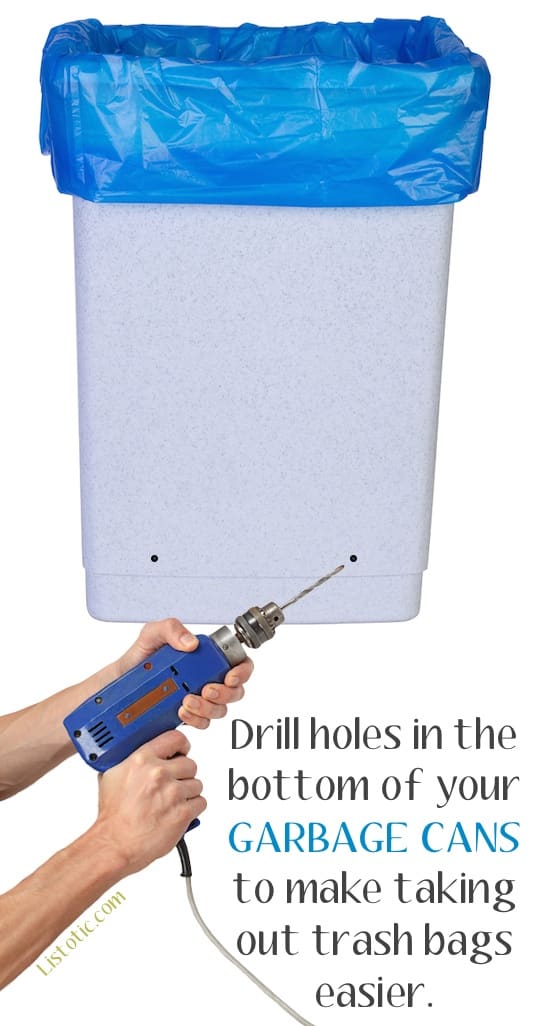 View the entire list of Life Hacks You Will Want To Share On Facebook.
---