Last Updated on May 28, 2020
This post contains affiliate links. Please see our Disclaimer Policy.
23. New Uses For Nail Polish
Think of this stuff like glue or sealant! Use clear nail polish on top of buttons to keep the thread from unraveling, over those tiny screws on your sunglasses to prevent them from falling out, to seal an envelope, to coat the inside of cheap jewelry so it doesn't turn your skin green, or to stop a run in your favorite pair of leopard print pantyhose.
Clear nail polish to the rescue!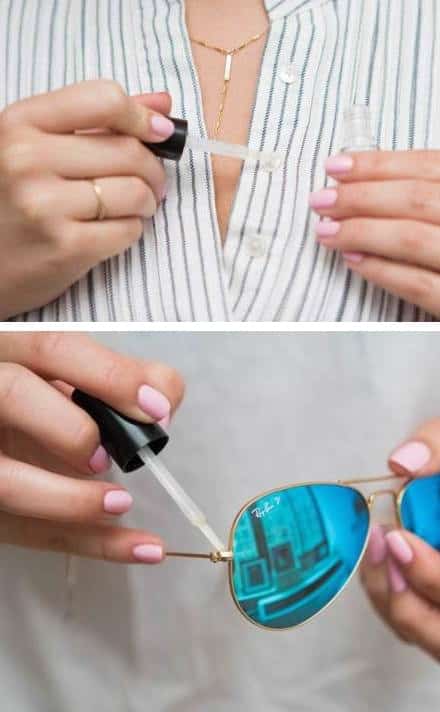 View the entire list of Life Hacks You Will Want To Share On Facebook.
---