Last Updated on May 28, 2020
This post contains affiliate links. Please see our Disclaimer Policy.
21. Toothpaste Trick
Use a coaster, people!! I suppose that's not always realistic, especially if you have kids like mine. In that case, there are a couple of ways to get rid of the watermarks left behind from irresponsible coaster users.
White toothpaste seems to have the best results. Simply rub it on with a cloth for a few minutes until you see results. You can see the full instructions and other methods here.
For people who don't know how to use a coaster…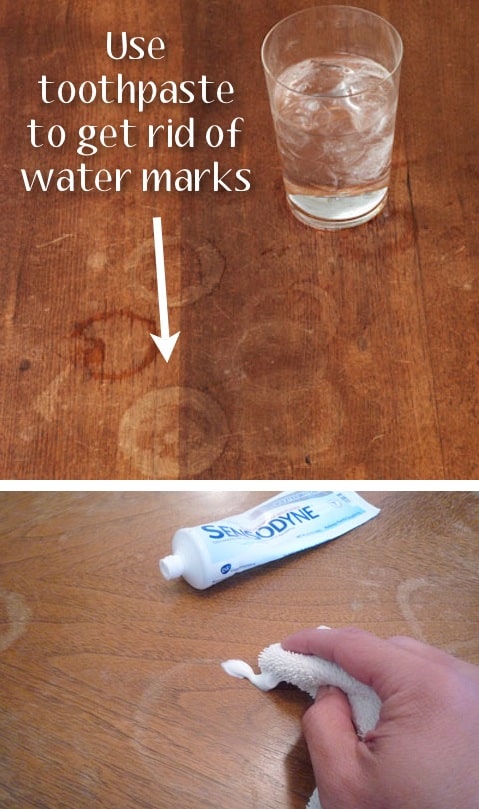 22. Toothpaste CD Repair
I'm starting to think that CDs will soon be obsolete, but I still have hundreds of them in their original case. I need to upload those babies onto my computer!
Who knew you could repair minor scratches with toothpaste? First, wash the CD with mild soap and water, then rub the toothpaste on in a circular motion, let sit for a few minutes, and then rinse it off with cold water. Sounds weird, but it works!
Just in case you still own some of these…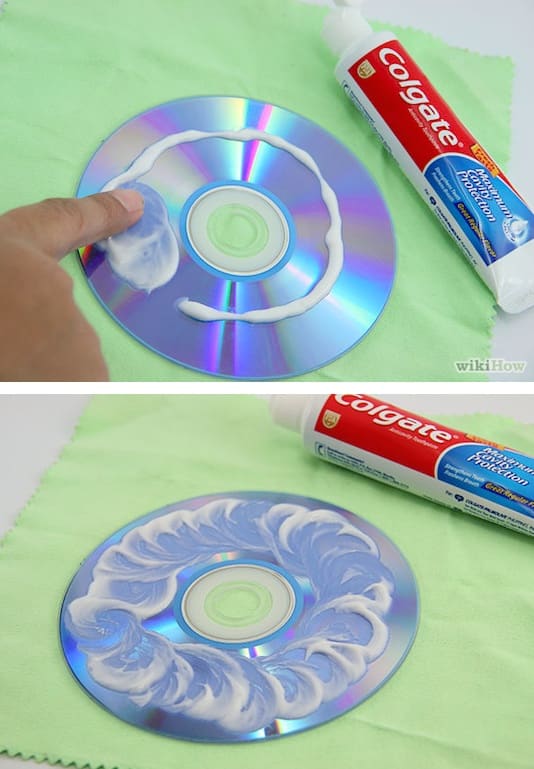 23. New Uses For Nail Polish
Think of this stuff like glue or sealant! Use clear nail polish on top of buttons to keep the thread from unraveling, over those tiny screws on your sunglasses to prevent them from falling out, to seal an envelope, to coat the inside of cheap jewelry so it doesn't turn your skin green, or to stop a run in your favorite pair of leopard print pantyhose.
Clear nail polish to the rescue!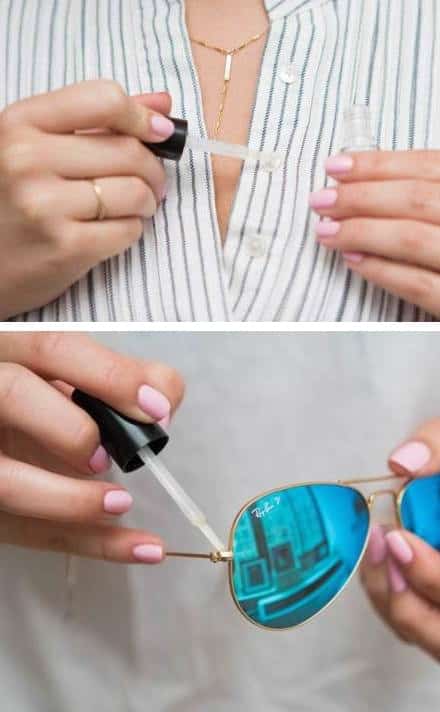 View the entire list of Life Hacks You Will Want To Share On Facebook.
---