Last Updated on May 28, 2020
This post contains affiliate links. Please see our Disclaimer Policy.
19. Sharpie Solution
In order to restore a dried out marker, simply fill a small shallow dish with rubbing alcohol and let the tip of your marker bathe in it for a bit. Put the cap back on for about an hour and it should be ready to use.
If your marker is completely spent, this may not work, but it should extend the life by re-moistening it. Don't forget to store your markers with the cap side down so that the ink saturates the tip.
The easiest way to restore a permanent marker…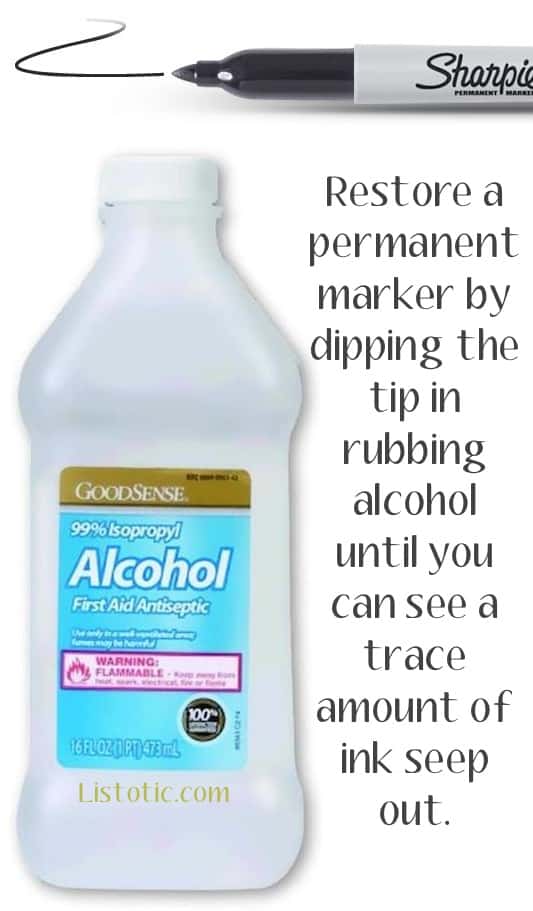 20. Goodbye Snag
Even just one little snag in a sweater can keep it from ever leaving the hanger, but don't be so sad just yet. Use a crochet hook to pull the snag through to the other side (yeah, it's still there, but now on the inside where nobody can see it!). The bigger the knit, the easier this is. A fine knit sweater will require a tiny crochet hook. Go get the full instructions here.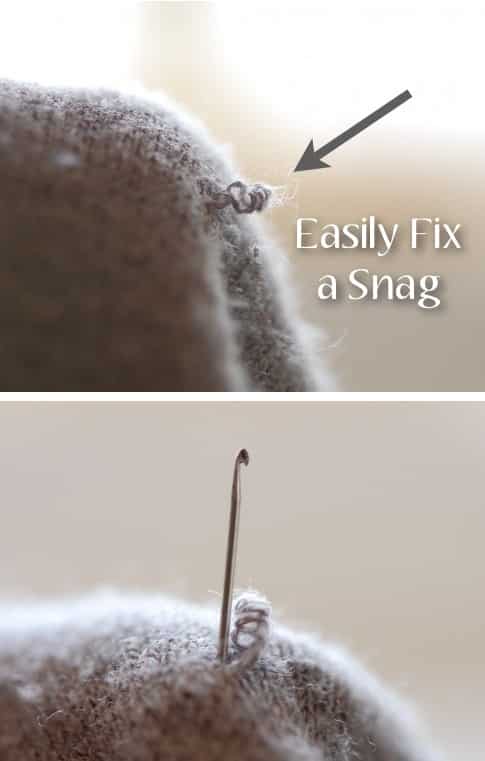 21. Toothpaste Trick
Use a coaster, people!! I suppose that's not always realistic, especially if you have kids like mine. In that case, there are a couple of ways to get rid of the watermarks left behind from irresponsible coaster users.
White toothpaste seems to have the best results. Simply rub it on with a cloth for a few minutes until you see results. You can see the full instructions and other methods here.
For people who don't know how to use a coaster…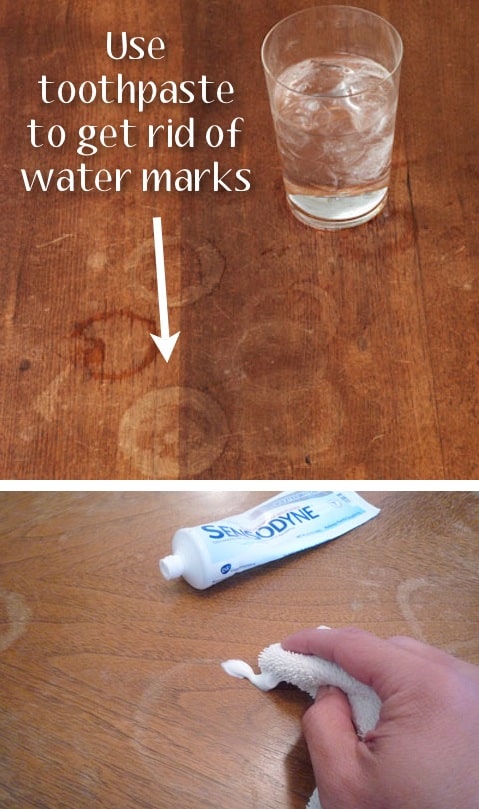 View the entire list of Life Hacks You Will Want To Share On Facebook.
---