Last Updated on May 28, 2020
This post contains affiliate links. Please see our Disclaimer Policy.
14. Finger Nail Fix
A nail band-aid? Yes! A broken nail isn't the end of the world, but to have one short nail in line with the rest of your long beauties isn't pretty. As long as you have nail glue handy, you can fix your broken nail in a matter of just a few minutes!
Make a finger nail bandaid with nail glue and fabric…

15. Taming Fly-aways
Keep those rebellious little hairs in place with the help of a dryer sheet! Poking it through your hairbrush bristles may be a little overly dramatic, but you could also just sweep one of the sheets over your hair. It smells great, too!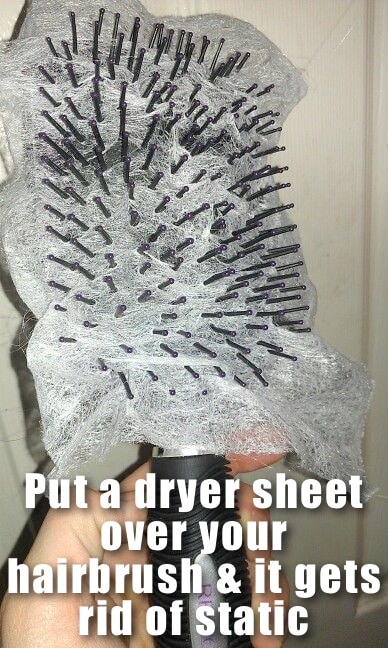 View the entire list of Life Hacks You Will Want To Share On Facebook.
---