Last Updated on May 28, 2020
This post contains affiliate links. Please see our Disclaimer Policy.
9. Painter's Tape Trick
Because painter's tape is designed to protect the existing paint or wallpaper, it makes sense to use it under double sticky tape before hanging posters or drawings on a wall. This makes the removal effortless and the wall protected against damage! Mind. Blown.
Perfect for posters!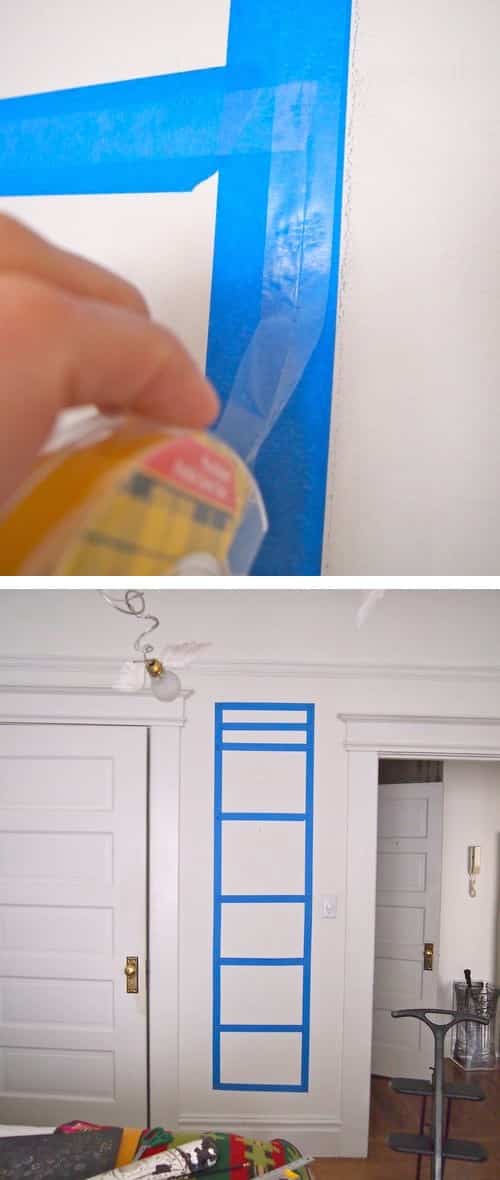 10. A Door That Won't Latch
Aren't you glad you didn't throw out that hot pink lipstick, ladies!? If you have a door that doesn't latch properly, chances are the latch and strike plate are just a little off. Use a bit of lipstick and tape to test and see exactly where your strike plate needs to be moved to get the door to close properly. Read the full details here.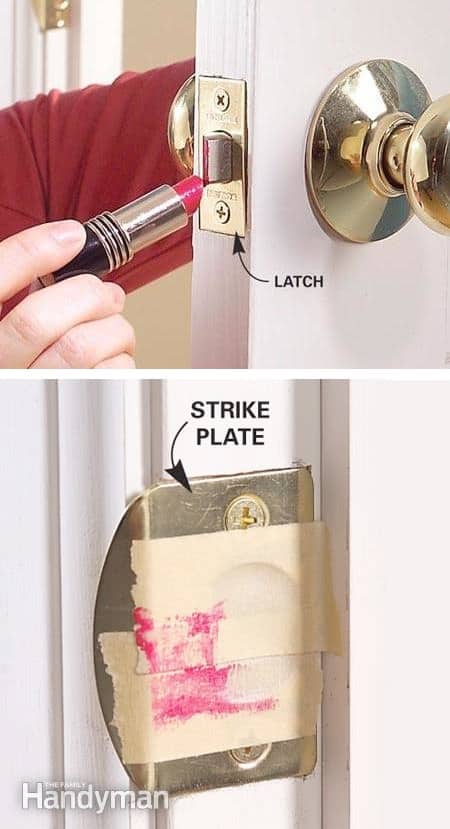 11. Charger Hack
Use a spring from an old pen to keep it from breaking! The spring works as a brace to keep it from bending and tearing any further. Take it a step further and cover the spring with electrical tape for extra protection.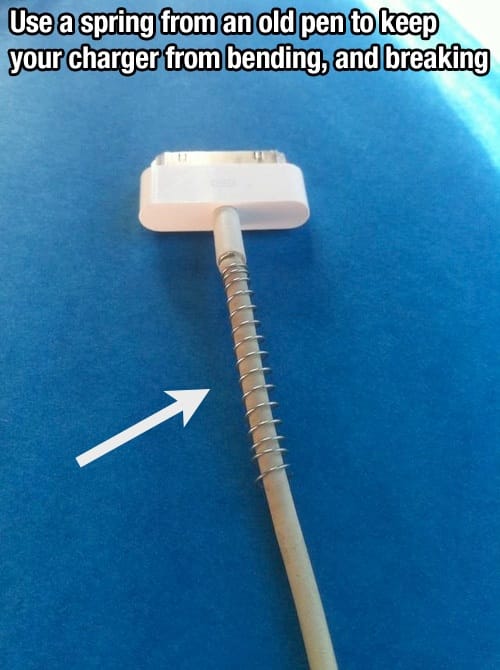 View the entire list of Life Hacks You Will Want To Share On Facebook.
---