Last Updated on February 18, 2021
Quick and Easy Valentine's Day Breakfast Ideas
Pancakes and Waffles, oh my!
1. Strawberry Banana Pancakes
2. Red Velvet Pancakes with Cream Cheese Frosting
3. DIY Waffle Bar
4. Nutella & Strawberry Stuffed French Toast
5. Heart Emoji Pancakes
6. XOXO Pancakes
7. Nutella Heart Pancakes
Donuts and Pastries galore!
1. Heart Shaped Strawberry Cream Cheese Breakfast Pastries
2. Heart Shaped Raspberry Rolls
3. Strawberry Nutella Pop tarts
4. Strawberry Glazed Baked Donut Holes
5. Red Velvet Donuts
6. Easy Cream Filled Heart Donuts
7. Easy Mini Jam Heart Hand Pies
Healthy Fruit Breakfast Options!
1. Watermelon Heart Fruit Salad
2. Heart Fruit Kabobs
3. Cupid's Cloud Parfait
4. Sweetheart Egg Cup Omelets
5. Valentine's Day Fruit Messages
6. Sweetheart Smoothie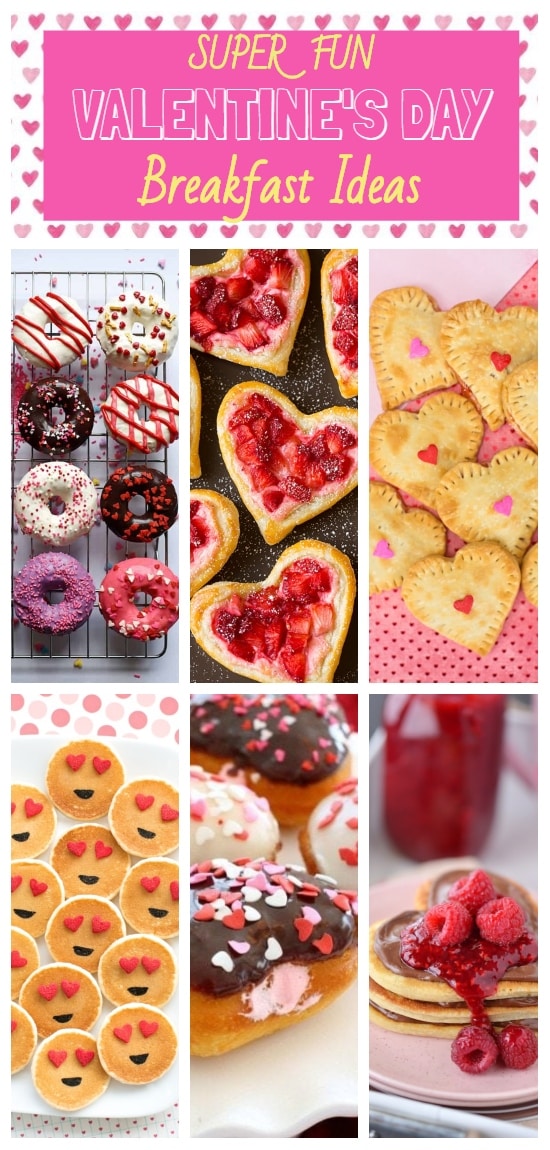 ---