Last Updated on February 18, 2021
Healthy Fruit Breakfast Options!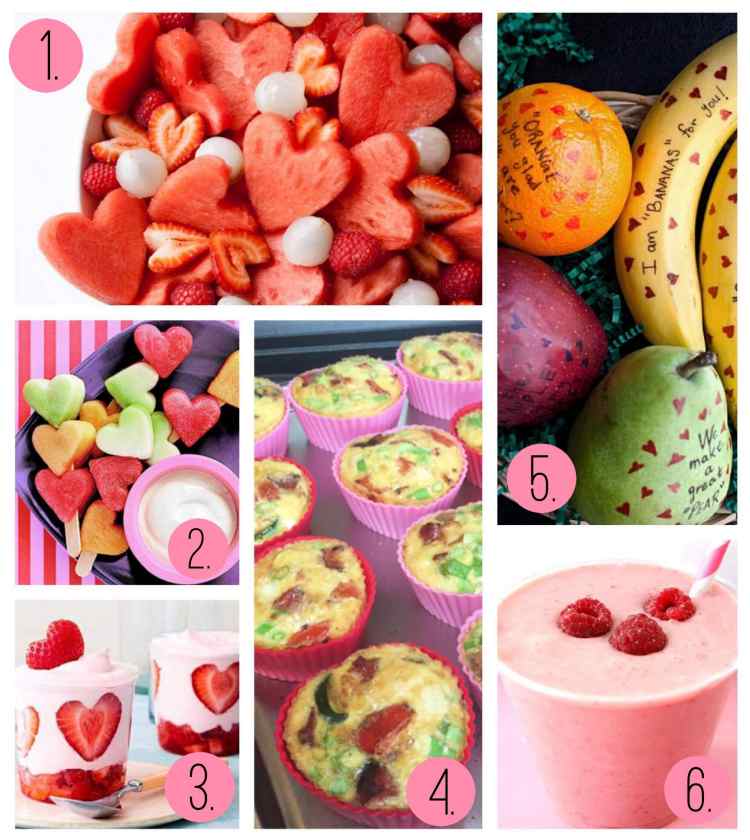 The options below are a great way for your kids to get their daily serving of fruit. Check out these fun ideas that are sure to hit the spot!
1. Watermelon Heart Fruit Salad
This is a gorgeous way of presenting a fruit salad. Check out Design Intuition.

2. Heart Fruit Kabobs
These are a fun and delicious way to celebrate Valentine's Day. More information can be found on Parents.com.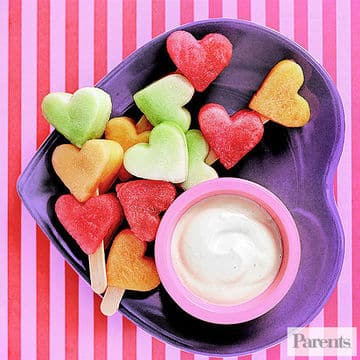 3. Cupid's Cloud Parfait
I cannot get enough of the adorable peek-a-boo strawberry hearts in these Cupid Parfaits. Use your favorite yogurt as an alternative to this recipes crème fraiche to make it more kid friendly. Find the recipe on Parents.com.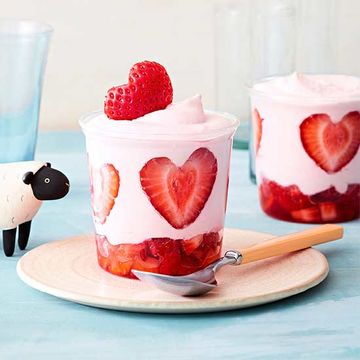 4. Sweetheart Egg Cup Omelets
Delicious, no fuss, easy re-heatable breakfast you can prepare ahead of time.  Great meal prep idea for any occasion! The sisters at ChicaCircle share their Sweetheart Egg Cup Omelette recipe.
You can get the silicone heart-shaped cups at Amazon.  I love these silicone cups for easy removal!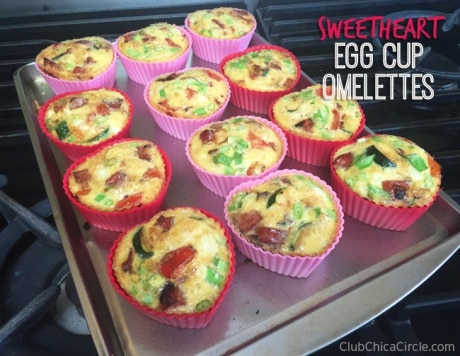 5. Valentine's Day Fruit Messages
An edible marker makes these valentines day fruit treats the most personalized snack of all! Check out more inspiration from Cake Whiz.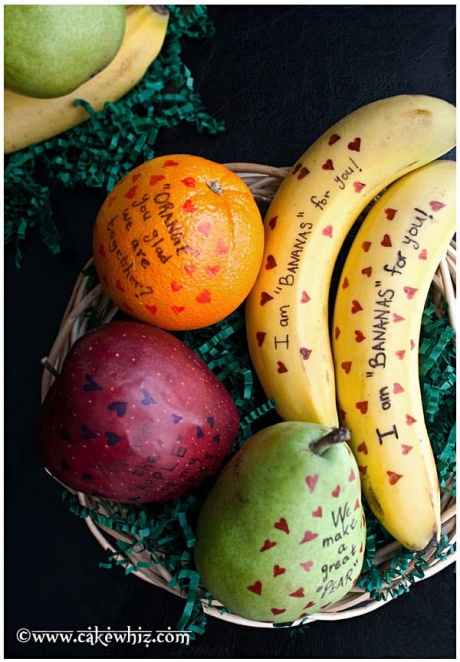 6. Sweetheart Smoothie
Last but not least, this is a fun sweet and healthy treat for Valentine's Day breakfast that is a sure win!  A tasty smoothie from Paper and Glue.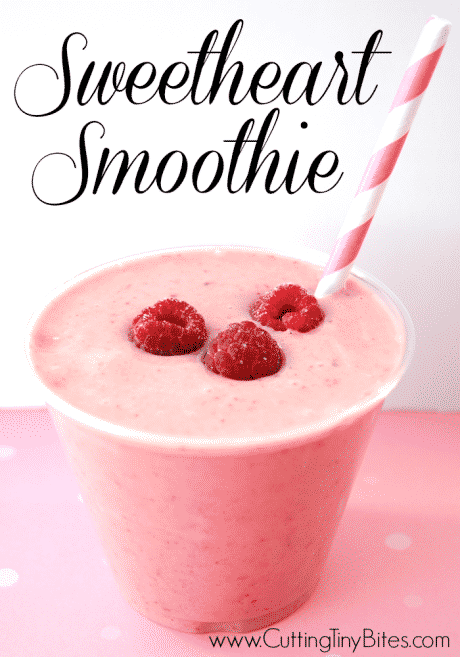 Happy Valentine's Day Listotic readers!
View the entire list of Valentine's Day Breakfast Ideas.
---