Last Updated on October 7, 2020
This post contains affiliate links.  Please see our Disclaimer Policy.
1. Chalkboard Mason Jar Centerpiece
You could get really creative and use tape and stencils to cut out just about any shape you'd like. Maybe a pumpkin for Fall or a gingerbread man for Christmas? The chalkboard paint allows you to customize even further with chalk (perhaps write a name or special note if you're giving them away as gifts). Just be sure to clean and dry your jars really well before applying the paint. Rubbing alcohol works great for that.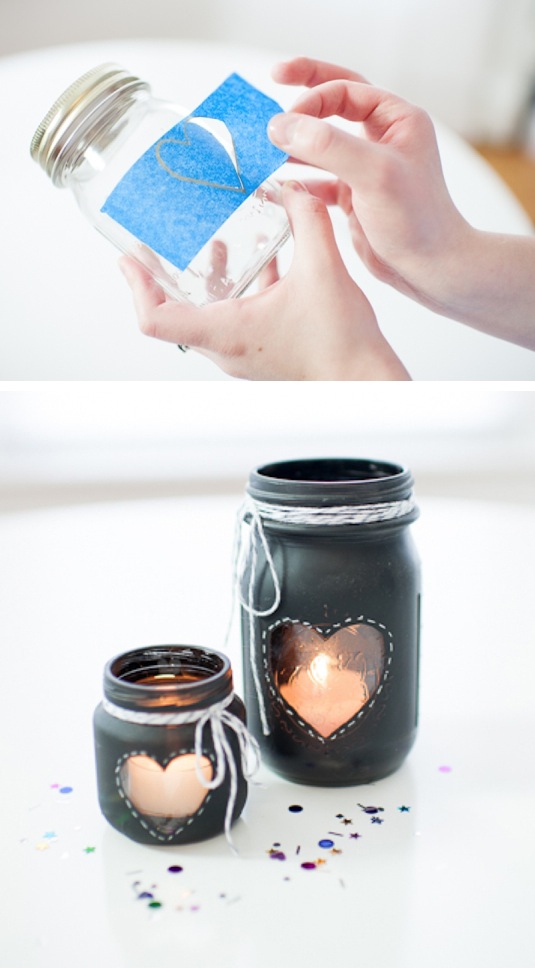 2. Repurposed Parmesan Lid
Wow! Did you know that these parmesan lids screw onto the top of small mouthed mason jars? Now you can use it to store your freshly grated parmesan or special seasoning blend. It would even look nice siting on the counter.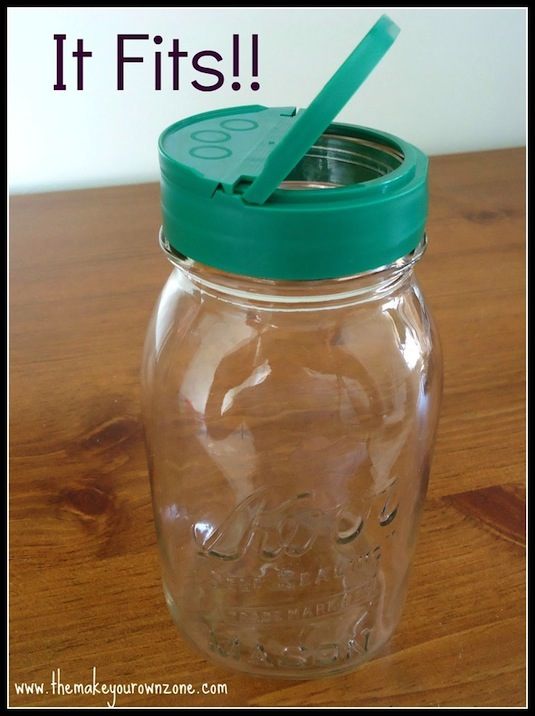 3. Mason Jar Salt Dispenser
Use the top of a Morton salt dispenser to replace a mason jar lid! Now you can use it to store and dispense sugar, salt, pepper, or seasoning! Simply use the lid to trace the exact measurement needed. Cut it on the larger side so that it fits snugly inside of the lid without having to be glued on.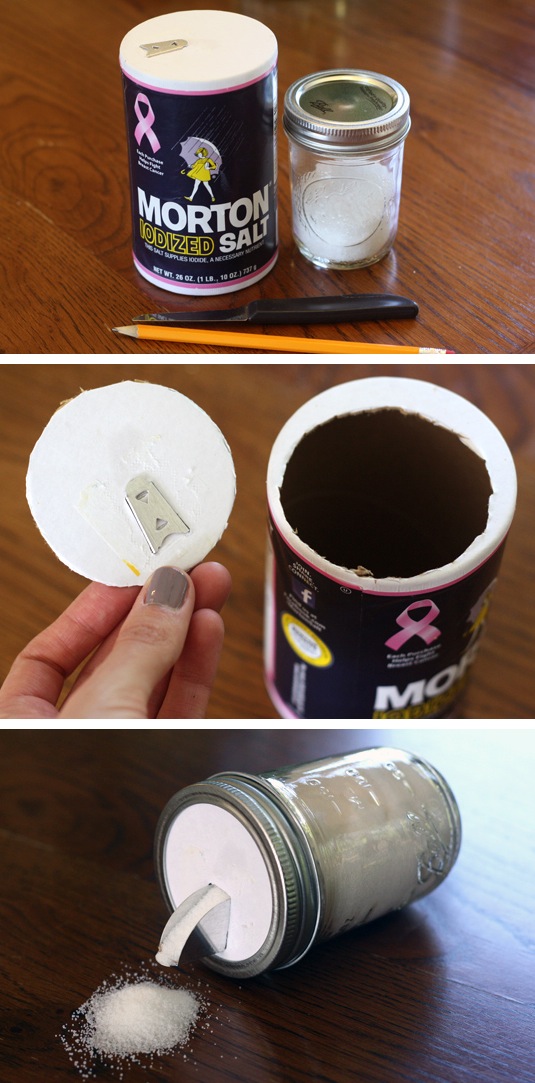 4. Mason Jar Photo Frames Craft
Easy enough! Use mason jars as photo frames. I love the way these upside down mason jars look all grouped together with different sized jars and photos.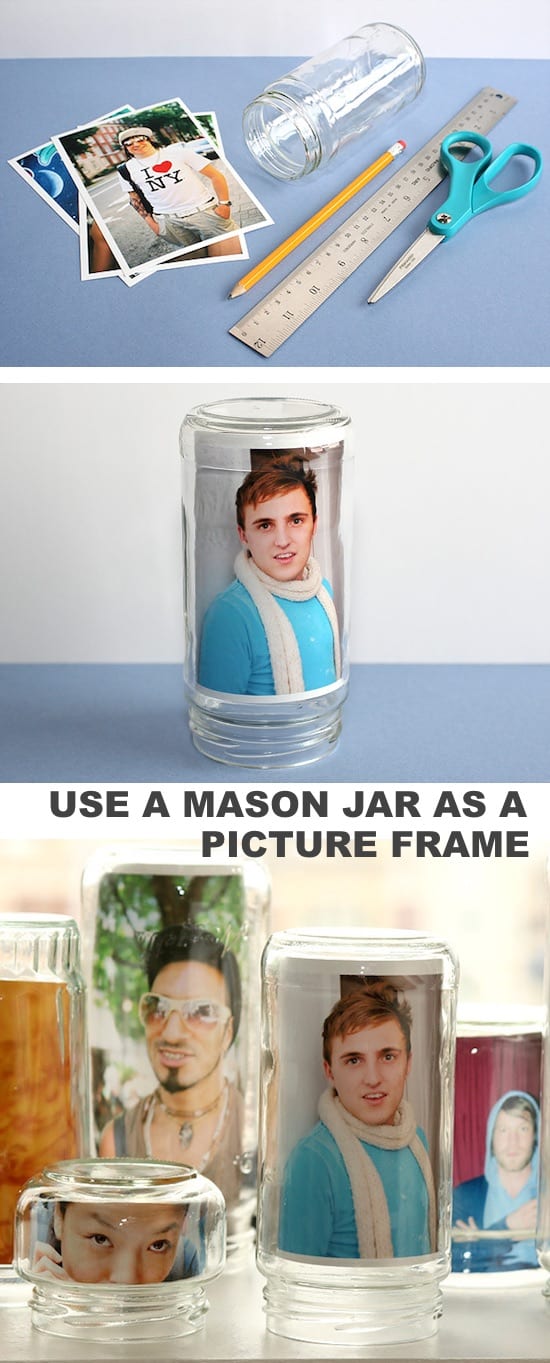 5. Mason Jar Soap Dispenser
Add a vintage touch to your bathroom or kitchen with these inexpensive mason jar soap dispensers! With the right pump, I'm assuming you could also do this for lotion or hand sanitizer. Check out the full instructions for this project here.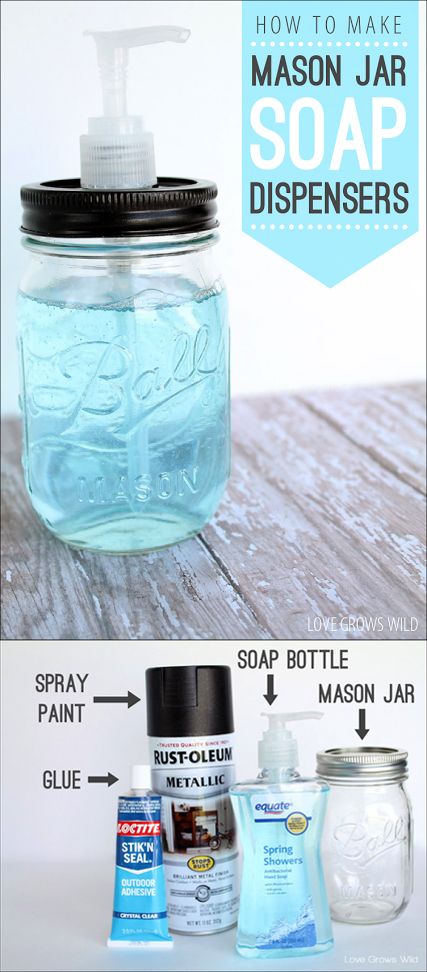 6. Mason Jar Craft Gifts
Mason jars make for beautiful gifts, especially for the holidays. Stack the dry ingredients of your favorite recipe (brownies, cookies, etc.) and print the recipe on the top or inside of the lid. Decorate the jar however you'd like with ribbon, twine, washi tape and maybe even a tag. This mason jar craft is quick to make and is a unique personalized gift.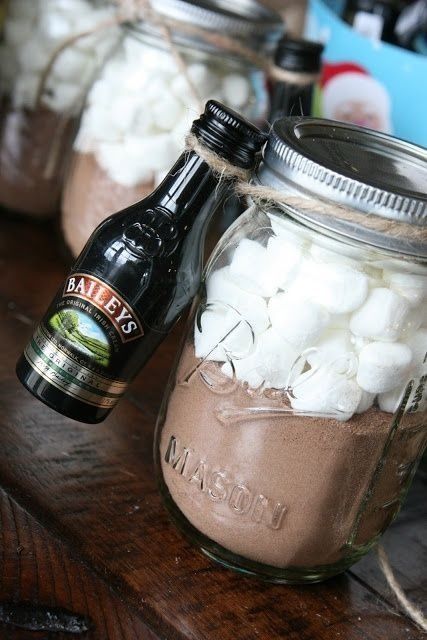 View the entire list of 20 of the Best Mason Jar Projects.
---