Last Updated on September 17, 2020
7. Use Spin Pins
If you like to put your hair up in a bun, you should give these pins a spin! It only takes two to hold up even the thickest of hair. This is a great alternative to using 3 dozen bobby pins to keep that perfect bun in place. I've purchased them from both Target and Walmart. I'm certain they are also sold online or at beauty supply stores.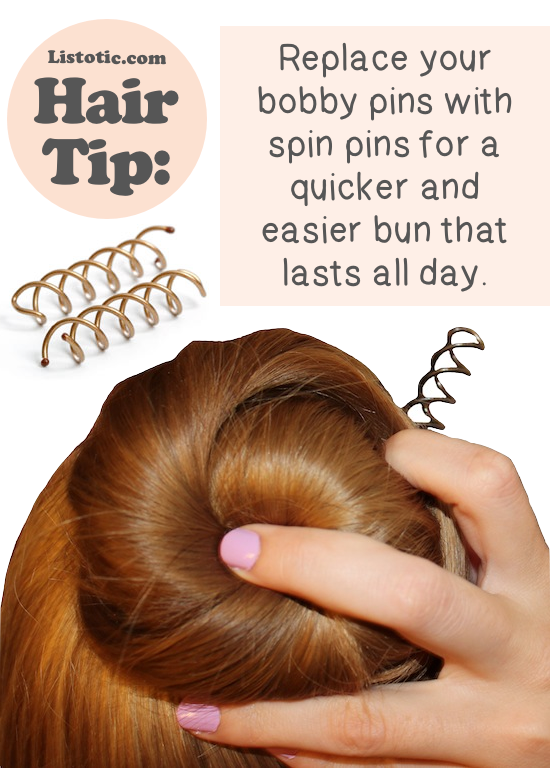 8. Say Yes To Lazy Days
We all have those lazy days, where the idea of standing in front of the mirror messing with our mane is just not going to happen. Or, those morning when you wake up late and just don't have the time. Quick hair tip: keep a spray bottle handy on your bathroom counter, and use it to quickly fix bed head. This is especially helpful if you have bangs like me! Sometimes I wake up and my bangs are sticking straight up. Instead of washing, drying and styling my hair, I just give my bangs a quick spray and then use a hair dryer and round brush to make them as good as new!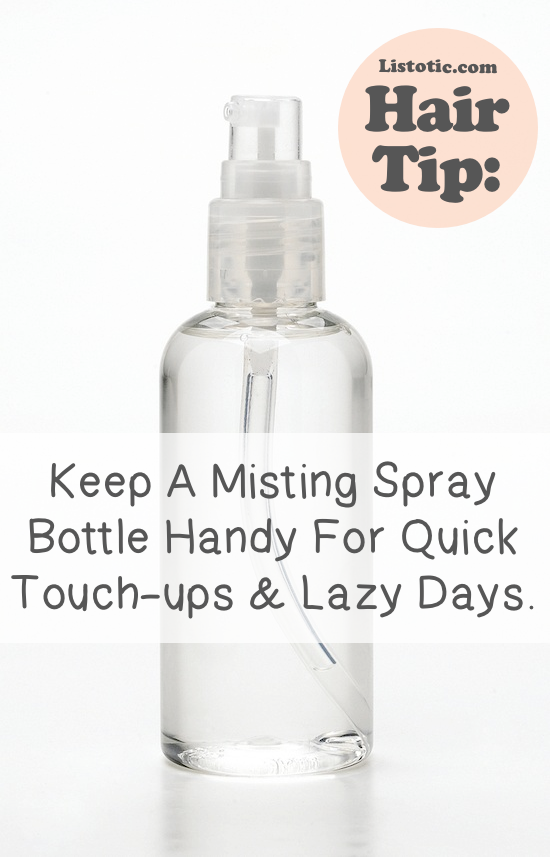 9. Fake A Fuller Ponytail
Hey, not all of you were blessed with horse hair, and that's ok. Just fake it! Add that bump and fullness to an otherwise flat ponytail with this simple trick. Go check out the instructions over at Artzy Creations!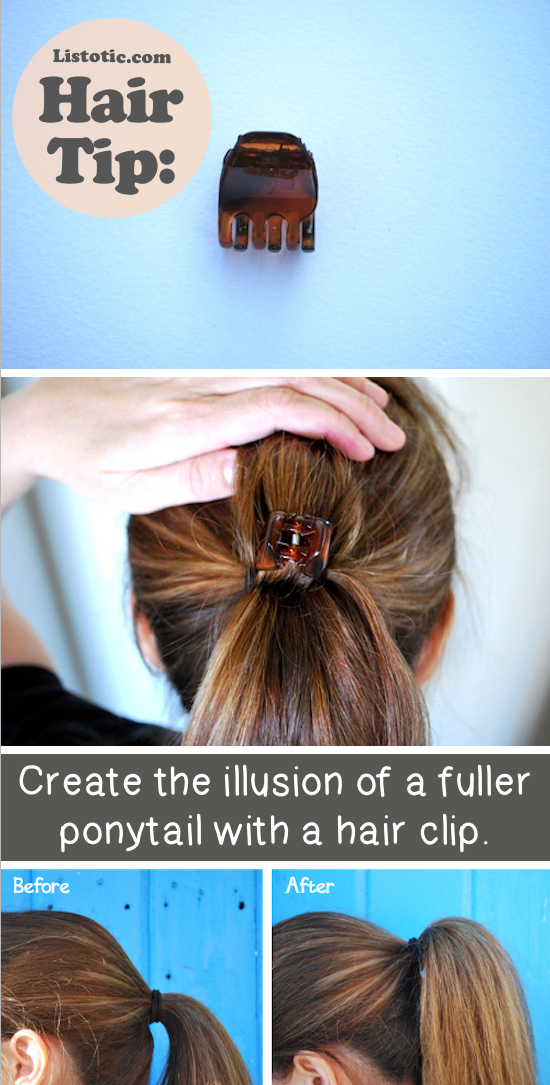 View the entire list of The Best Hair Tips You'll Ever Read.
---