Last Updated on September 17, 2020
4. Massage Your Scalp
Giving yourself a scalp massage in the shower every morning may seem like a waste of time, but it really does stimulate your hair growth and enhance the strength of your roots. So, if you're growing your hair out, try to do this every day! Why not? It feels great! Did you know that the increased blood flow to your scalp from a massage can also put you in a better mood, reduce stress, and relieve pain by improving circulation? Sounds like it's worth every minute.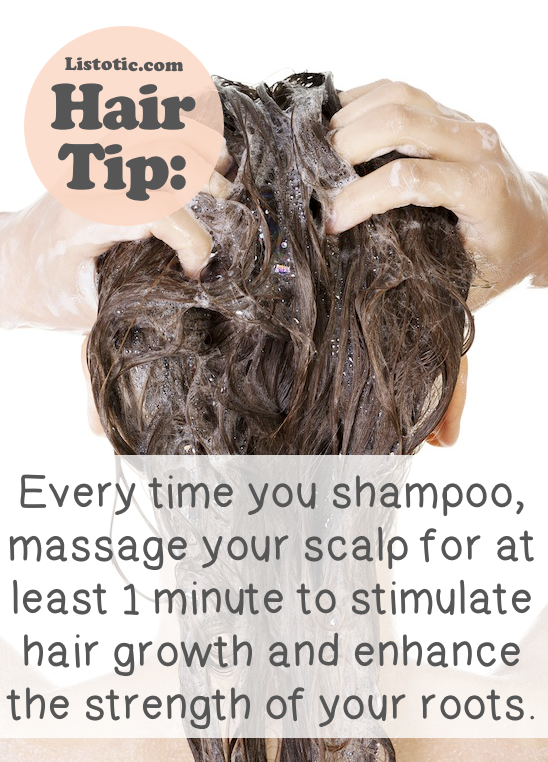 5. Use a Wide-Tooth Comb
Oops! I've been making this mistake for years — combing the tangles out of my wet hair with a paddle brush. After washing your hair, use a wide-tooth comb to get those tangles out instead. The comb doesn't tug and pull at your hair like a regular brush, so it safely and easily removes tangles with less damage. If you are really prone to tangles, consider leaving a comb in the shower, and use it while you still have conditioner in your hair to remove any stubborn tangles.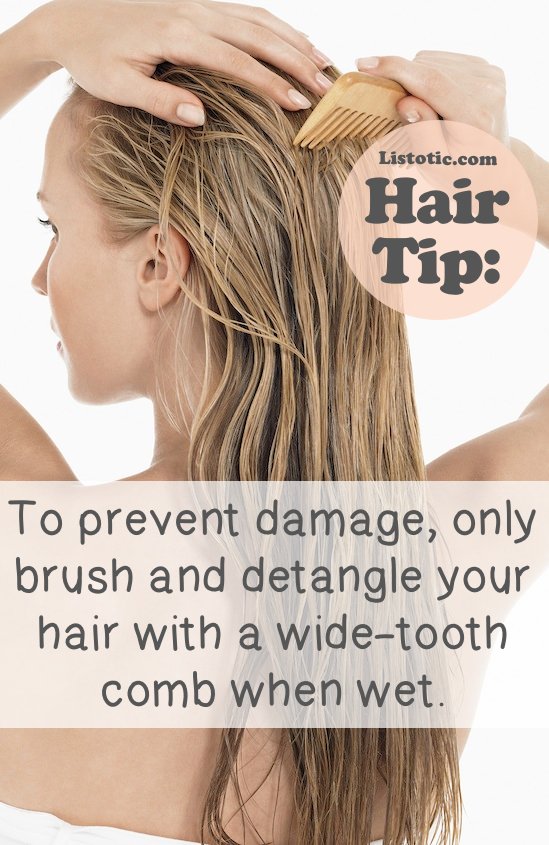 6. Fake a Super Long Ponytail
I wear a ponytail just about every day. How have I lived so long without knowing this secret?! There's nothing sexier than a super long and full ponytail. And, I have so much hair I think this little trick would work great on me. Just hop on over to the Free People Blog to get the instructions! Some pretty amazing stuff over there.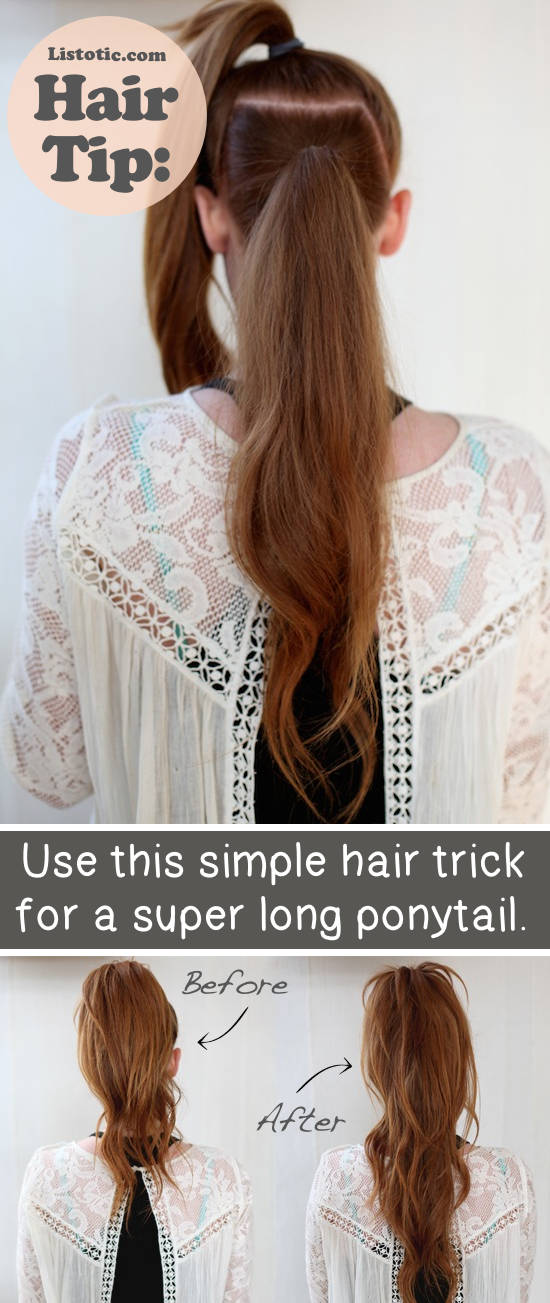 View the entire list of The Best Hair Tips You'll Ever Read.
---