18. Dry Before You Style
When you place a heating tool on wet or damp hair, it creates very hot steam, and causes slow but inevitable damage. Before you break out your curling iron or flat iron, play it safe and make sure your hair is completely dry.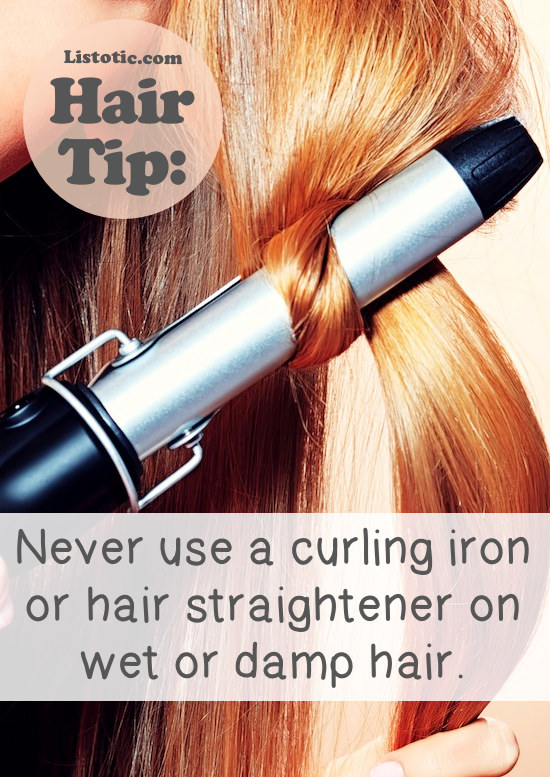 19. Put An End To Split Ends
Split ends have never been considered attractive because they are a sign of over processed, damaged and unhealthy hair. Yeah, you can snip those ends off, but that sure does make it hard to grow out your hair!
The good news: there are a few DIY hair masks made from simple ingredients (you probably already have these in your kitchen) that you can apply regularly without spending the big bucks on salon products. Hair is made up of a protein called keratin, so be sure to include plenty of protein in your diet to prevent the ends from splitting in the first place.
Here is my favorite all-natural "split ender". Mix together one egg yolk, 3 tbsp of olive oil, and 1 tbsp of honey. Apply this mixture to your ends (or any damaged hair), and then cover it with plastic wrap to really lock it in, as well as help keep it off of your clothes and furniture. Let it sit for at least an hour, and then wash as usual. Do this once a week before washing to keep your ends softer and stronger than ever.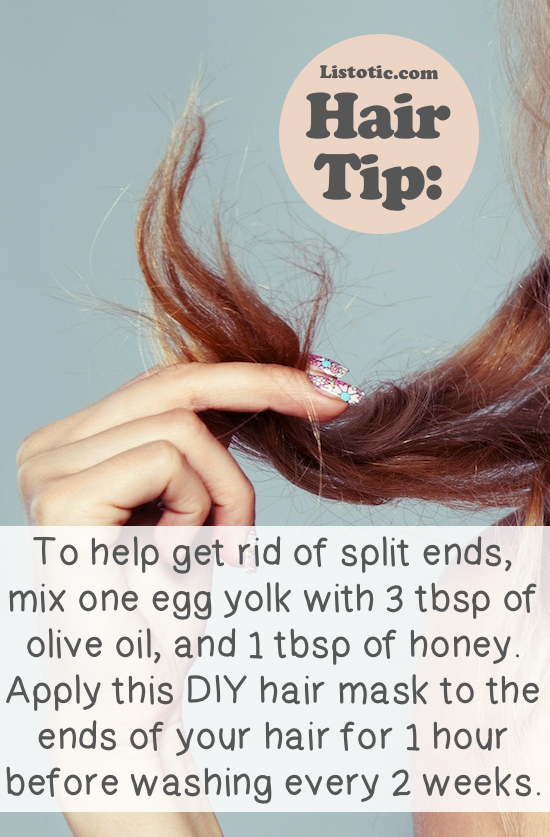 20. Know Your Brushing Basics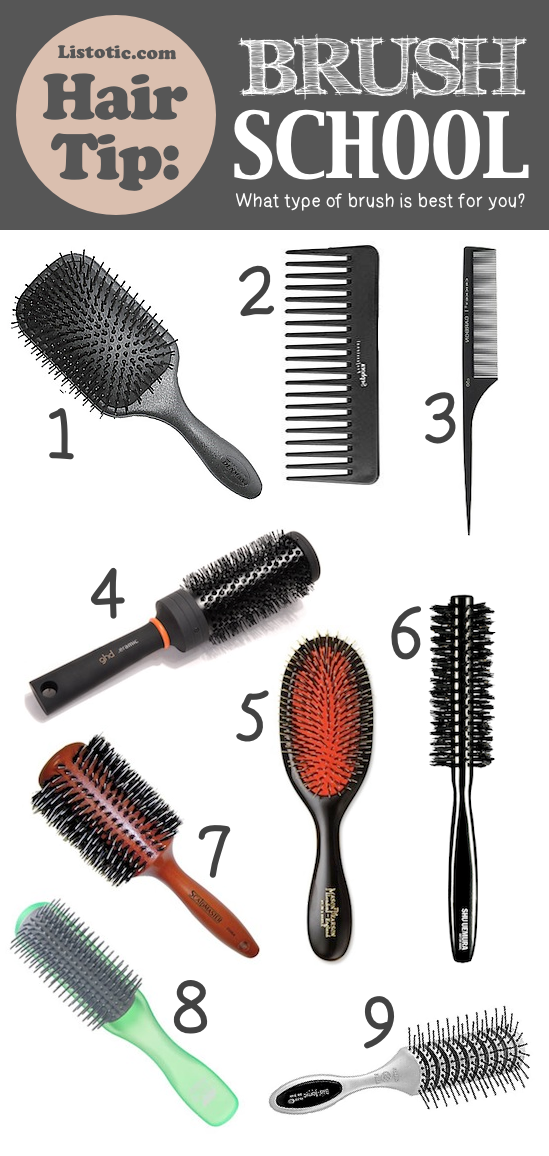 All of these brushes! What are they for?
1. Paddle  — A paddle brush is the most versatile brush, but it is especially helpful if you have long and/or thick hair. It can manage a lot of hair all at once and smooths it down for a sleeker look. If you lack volume, you may want to consider a different type of brush.
2. Wide-Tooth Comb — Because the teeth have such large gaps, these combs are ideal for combing tangles out of wet hair without causing any damage. You might also want to use one in place of a brush if you have frizzy hair.
3. Fine-Tooth Comb — these combs are great for teasing, creating a nice straight part, and for detailed grooming.
4. Thermal — these brushes work with your dryer, locking in heat. They create a faster drying time and allow you to easily curl and smooth your hair under.
5. Boar Bristled — These bristles are gentle and redistribute oils throughout your hair, bringing out its natural shine. They are ideal for fine to normal hair because they also give you a little extra oomph!
6. Skinny Round  — This brush is great for bangs or short hair. It smooths your hair while drying and helps manage shorter pieces of hair.
7. Large Round  — This brush can straighten or curl your hair while drying, depending on how you use it. A larger round brush is ideal for creating volume to otherwise flat hair.
8. Half Radial — This brush is perfect for shorter styles such as a bob when you like to have your hair curved up or under on the ends.
9. Vented  — These brushes are ideal when blow drying your hair because they provide an ample amount of air flow and help create volume.


---