Last Updated on September 17, 2020
9. Fake A Fuller Ponytail
Hey, not all of you were blessed with horse hair, and that's ok. Just fake it! Add that bump and fullness to an otherwise flat ponytail with this simple trick. Go check out the instructions over at Artzy Creations!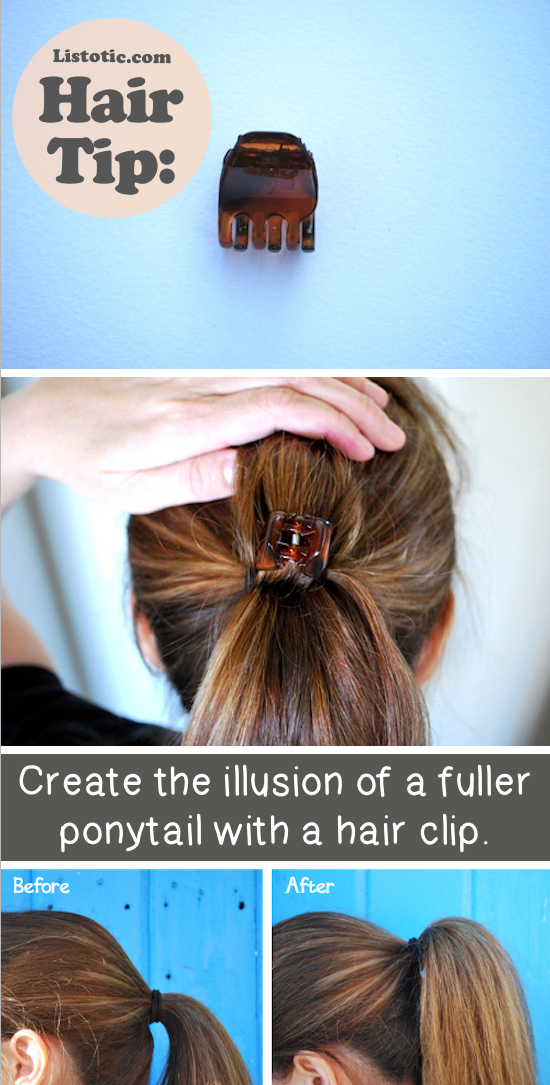 10. Brush Before You Wash
Most of us have never even considered the idea of brushing our hair before we jump in the shower, but it makes sense. We lose a lot of hair during the washing process, and guess where all of that hair goes? Down the drain! To reduce clogs, brush before you wash, especially if you are prone to tangles.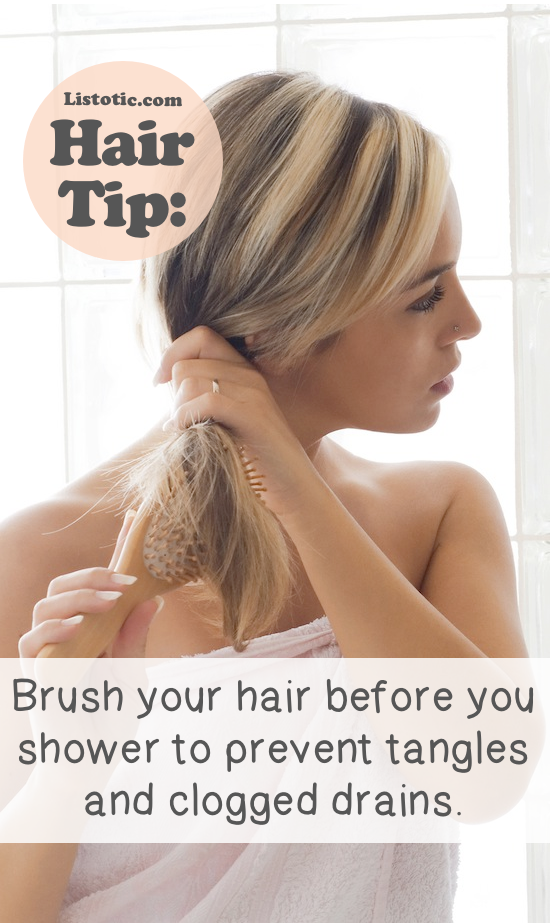 11. Wavy Side Down
But wait, isn't that putting it in upside down? You would think so, but that's what the wavy part of the bobby pin was designed for — the wavy part of a bobby pin grabs the hair, while the straight part holds it down. This way also looks better if your bobby pins are exposed!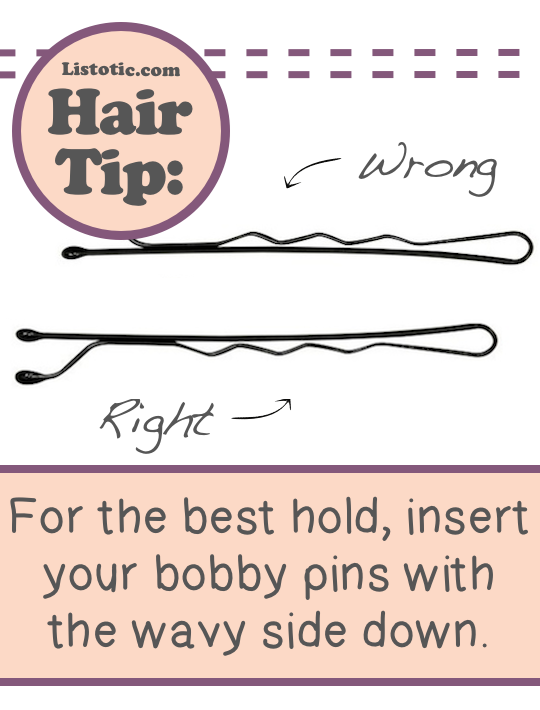 View the entire list of The Best Hair Tips You'll Ever Read.
---