Last Updated on May 28, 2020
6. Diapers Retain Moisture 
Diapers aren't just for doo doo! Place one in the bottom of a potted plant to help it retain moisture for longer. This would be great for those summer annuals that require daily watering.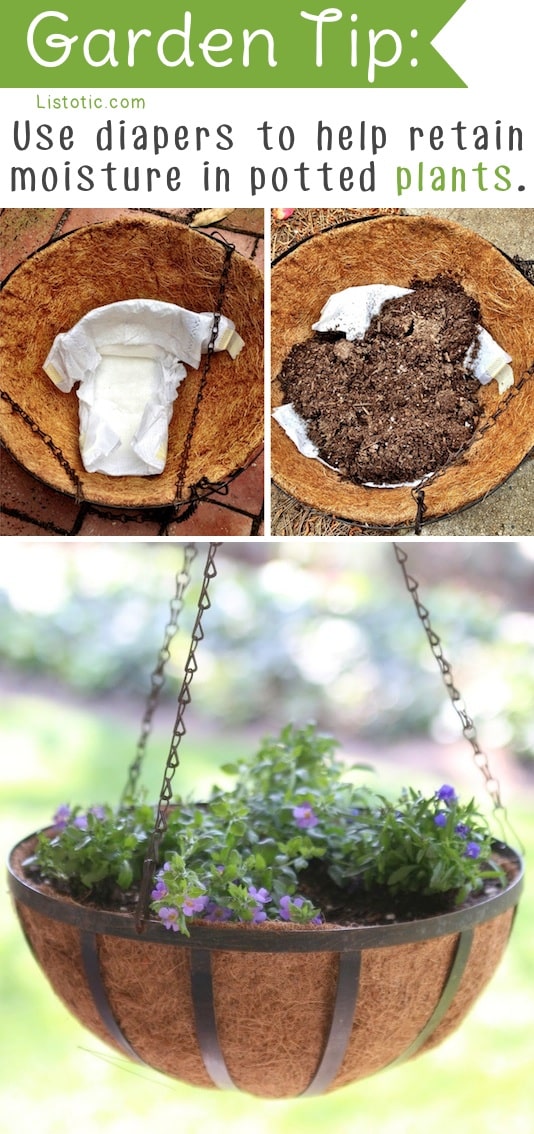 7. Epsom Salt in the Garden
Epsom salt has so many uses, including aiding in a beautiful and healthy garden. It's rich in magnesium and sulfate which are crucial to plant life. For potted plants, mix a couple of tablespoons of the salt into your watering can once or twice a month. You can also sprinkle it in your garden's soil to help your seeds germinate better. Tomatoes and peppers benefit the most because they both tend to have a magnesium deficiency. Add a tablespoon or so in with the soil when first planting, and then sprinkle more into the soil once mature.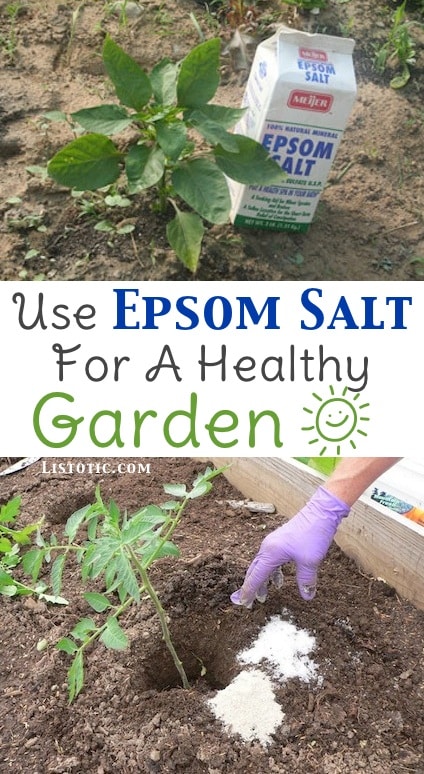 8. Fertilize Your Plants
Save your vegetable cooking water! The water has a lot of nutrients that your garden thrives on. Wait for the water to cool down first, and then use it to "fertilize" your garden or potted plants. This makes for a green and happy garden! You could also drink the stuff, but who wants to do that?!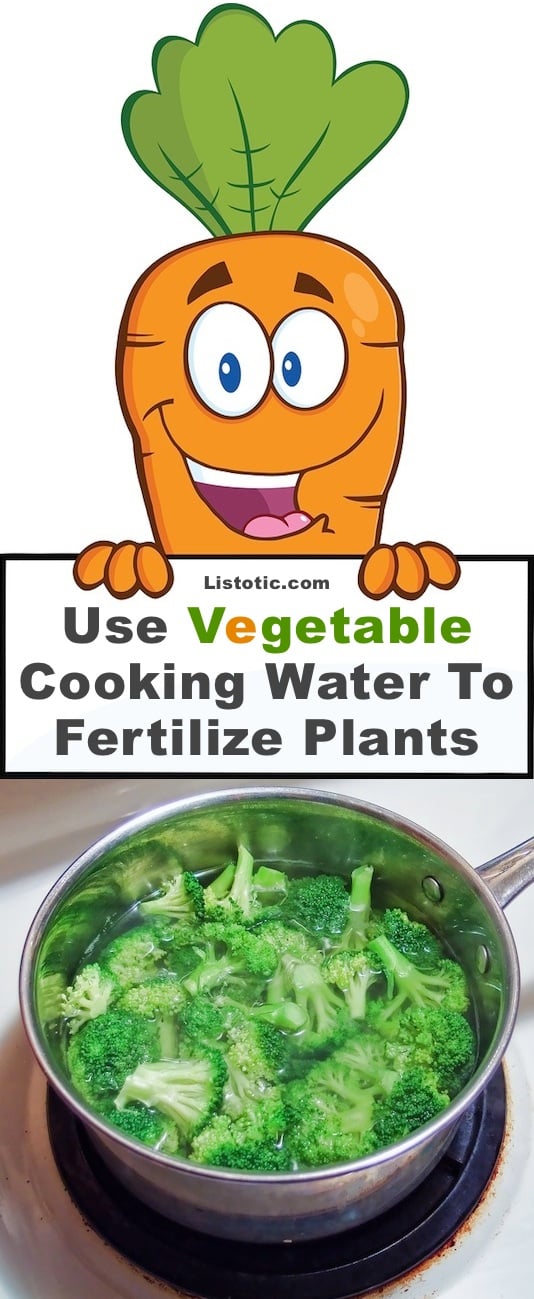 View the entire list of 20+ Insanely Clever Gardening Tips and Ideas.
---