Last Updated on May 28, 2020
2. Packing Peanuts & Pots
Because packing peanuts still allow for good drainage, they are perfect for lightening the load in large flower pots. They are also cheaper than soil, so now you can justify a $4 cup of coffee while you get the job done. Just be sure to add a layer of landscape fabric over the top of them so that the soil doesn't slowly sink to the bottom.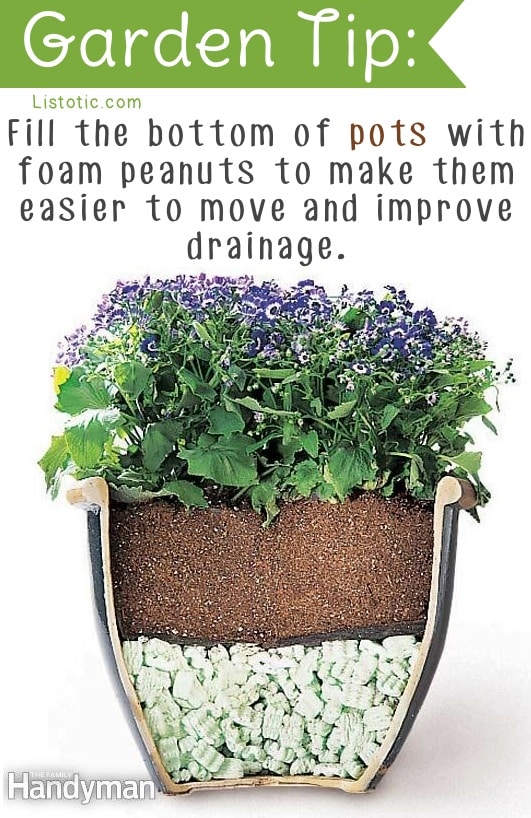 3. Give Your Garden A Calcium Boost
My blender rarely sees daylight, but now it might just get the chance to see the kitchen counter with this genius tip! I'm starting to understand the idea behind compost a little more now that I'm dabbling in the garden, so this just makes a lot of sense to me. Just like grinding your food makes it easier to digest, grinding eggshells makes it easy for your garden to absorb the calcium egg shells provide.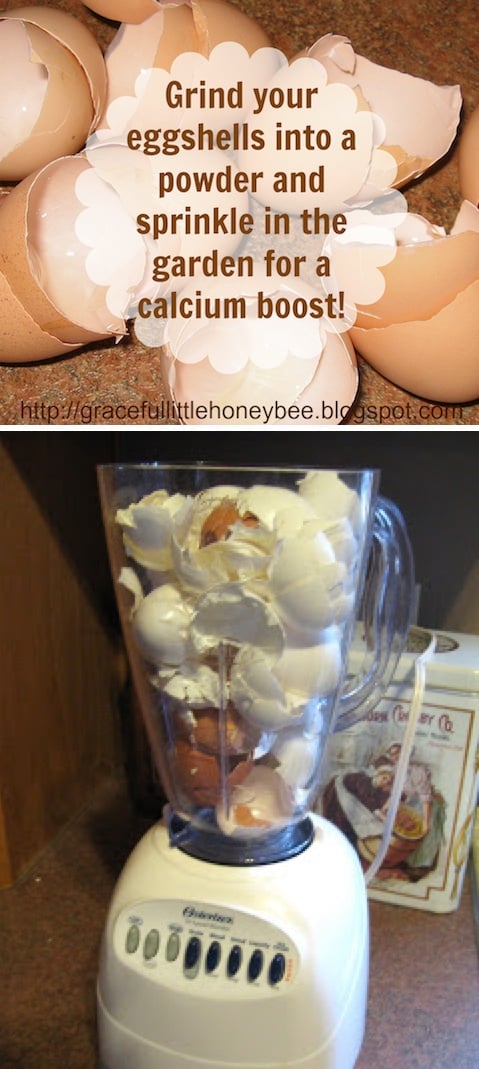 4. Keep The Pets Out
Animals (cats especially) seem to think all of the hard work you've put into your garden looks like a huge litter box. To keep them from pooping on your basil, strategically place a few plastic forks around your plants to deter them from destroying your fresh herbs, fruits, and veggies.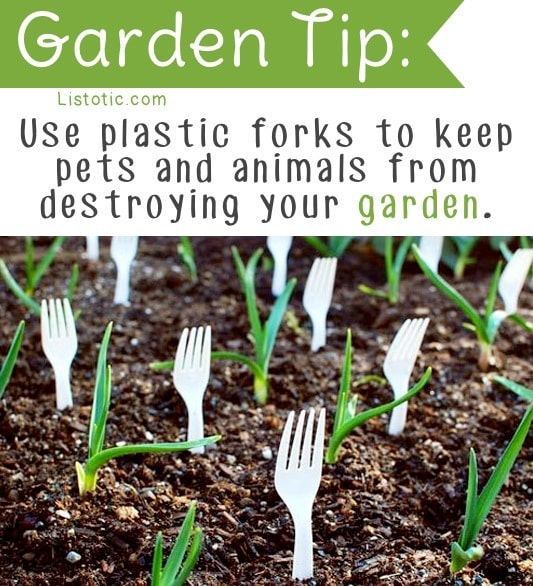 View the entire list of 20+ Insanely Clever Gardening Tips and Ideas.
---