Last Updated on May 28, 2020
20. Homemade Weed Killer
These three combined every-day household ingredients are great for getting rid of weeds! Even if you love working in the yard, chances are, pulling weeds just gets in the way of all the fun. You've probably already got all of these ingredients handy in the kitchen, too.
*Be careful because this solution can be harmful to grass as well, so it's best used in sidewalk cracks, landscape borders, and other areas where grass, flowers, and other plants won't be affected. Also, if you spray them when they are exposed to direct sunlight, it works its magic a lot faster.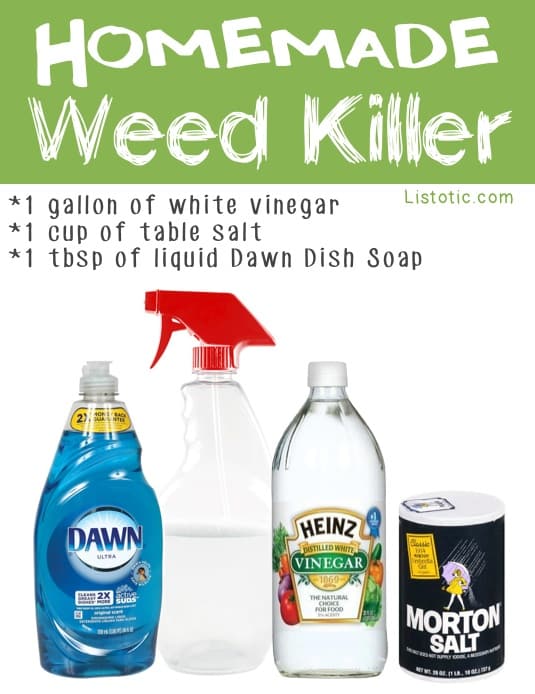 21. DIY Water Fountain
Each year I try to up the ante on my front porch atmosphere with a new diy garden idea. Spring and summer season just isn't long enough for a complete overhaul of our fire pit, front porch and front yard. So, I make it a goal to at least invest in one small outdoor improvement each year. After seeing this Easy DIY Water Fountain, I can't wait to take this project on this spring. A calming diy water feature is the perfect project for spring and summer relaxing.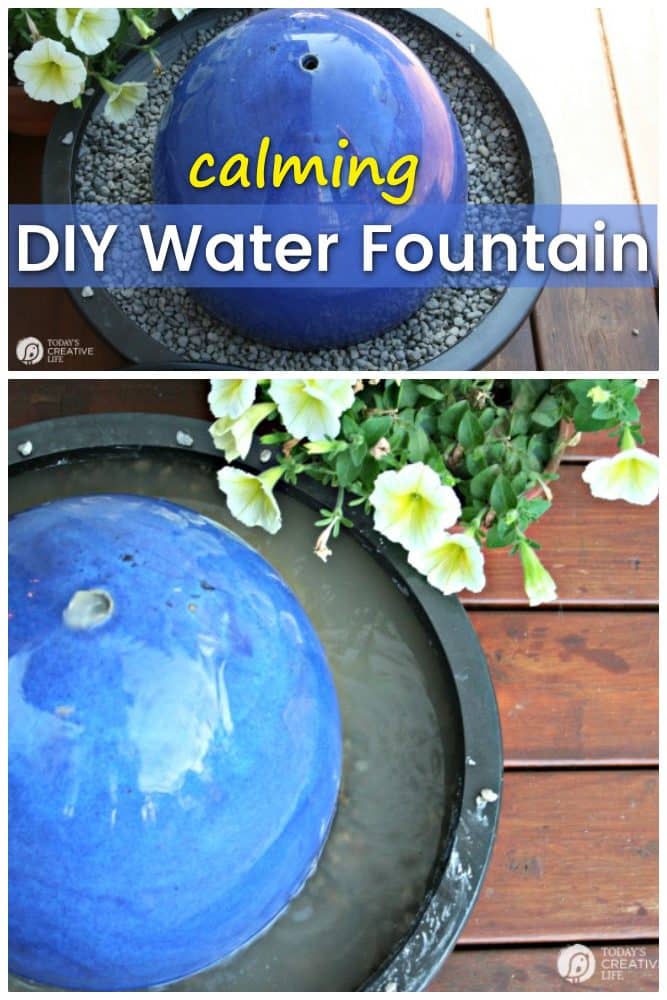 View the entire list of 20+ Insanely Clever Gardening Tips and Ideas.
---