20. Homemade Weed Killer
These three combined every-day household ingredients are great for getting rid of weeds! Even if you love working in the yard, chances are, pulling weeds just gets in the way of all the fun. You've probably already got all of these ingredients handy in the kitchen, too.
*Be careful because this solution can be harmful to grass as well, so it's best used in sidewalk cracks, landscape borders, and other areas where grass, flowers, and other plants won't be affected. Also, if you spray them when they are exposed to direct sunlight, it works its magic a lot faster.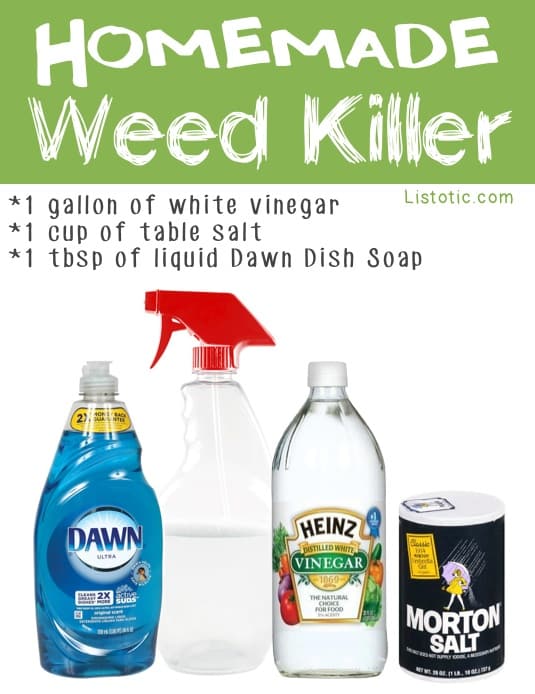 21. DIY Succulent Tree
If you love succulents as much as I do, then you are going to love this gardening project. It's perfect for any time of year, but I especially love it for the holidays with a decorative star placed on top. This tree was made with real succulents, but I think it would be just as cool (and probably last longer) using artificial succulents. Check out the full instructions including a video tutorial over at BHG!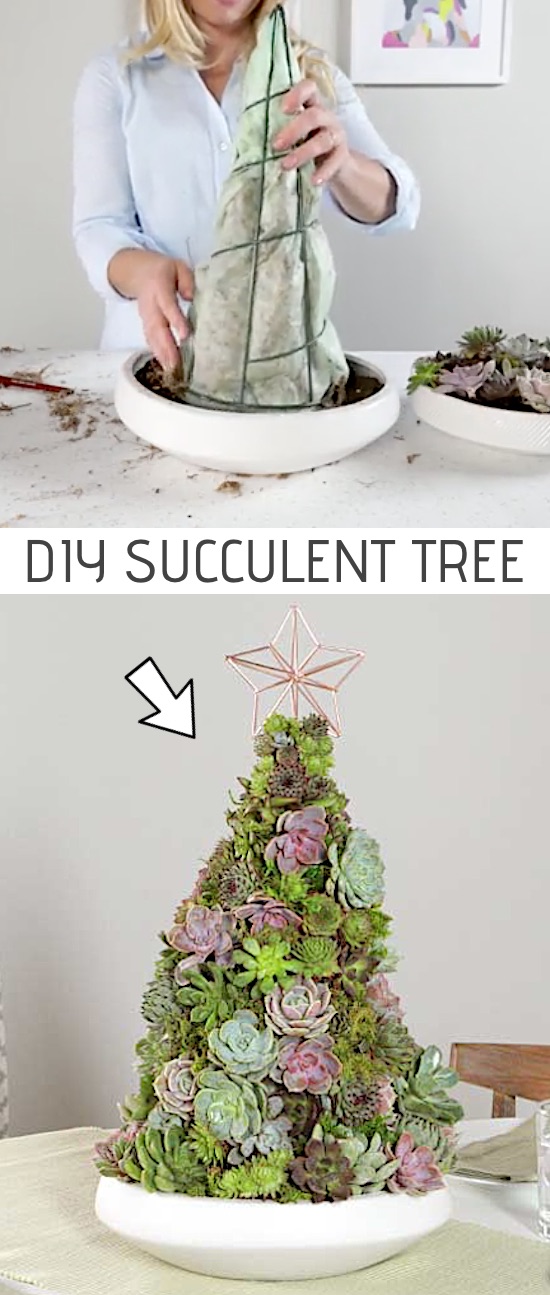 ---