Last Updated on May 28, 2020
18. Homemade Rain Barrel
How resourceful is this?! Collect the rain directly from your gutter spouts, and use it to water your garden, lawn, and potted plants. You will just need a heavy duty trash can, a drill, a pair of pliers, and a few other basic tools. Doable! Read more about it here.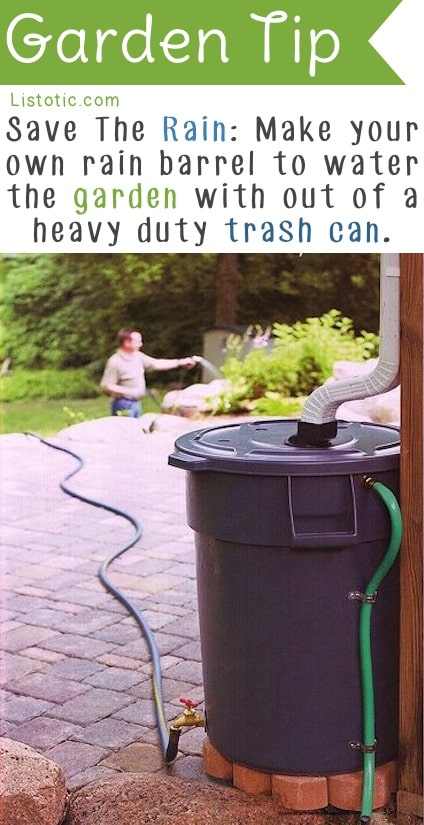 19. Dry Creek Bed Garden
To break up a large portion of the yard, consider a dry creek bed for added visual interest. It not only looks fabulous, but it's also great for landscape drainage and redirecting rain water on a slope. And, it very low maintenance!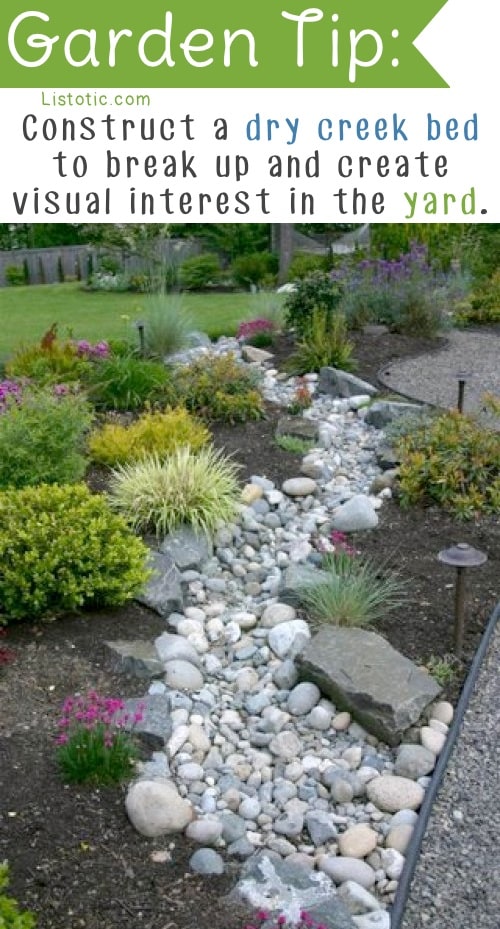 20. Homemade Weed Killer
These three combined every-day household ingredients are great for getting rid of weeds! Even if you love working in the yard, chances are, pulling weeds just gets in the way of all the fun. You've probably already got all of these ingredients handy in the kitchen, too.
*Be careful because this solution can be harmful to grass as well, so it's best used in sidewalk cracks, landscape borders, and other areas where grass, flowers, and other plants won't be affected. Also, if you spray them when they are exposed to direct sunlight, it works its magic a lot faster.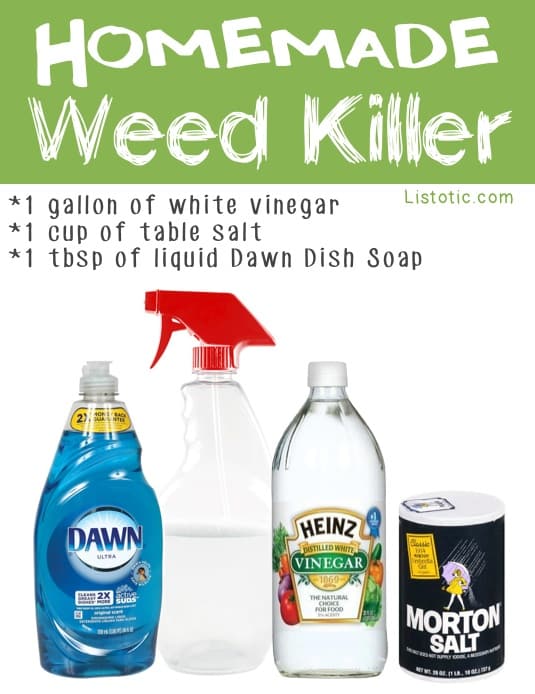 View the entire list of 20+ Insanely Clever Gardening Tips and Ideas.
---