Last Updated on May 28, 2020
This post contains affiliate links. Please see our Disclaimer Policy.
6. Long, Flashy Fingernails
This may be more of a personal preference, but long fingernails (and toenails) have never been my thing. I get visuals of witches and bear claws every time I see them, especially the pointy, almond-shaped nails that I've been seeing a lot of lately. I don't understand the idea behind spending hours in the salon to have your fingernails poked, sawed, and ultimately covered up with acrylic and glue when we have natural beauties that don't take nearly as much effort.

7. Wearing Bronzer All Over
If you're bronzer-challenged like myself, you may be surprised to know that this stuff is not meant to be swept all over your face. The idea is to apply it to the areas where the sun would naturally hit. Stick to the outer edges of your face– the top of your forehead, cheekbones, and jawline. When done correctly, you will actually be drawing the number 3 on both sides of your face.

8. Drawn-On Eyebrows
I've only been filling in my eyebrows for the past few years (they seem to be getting sparser as I age), and I have done a lot of experimenting with different products. The last thing I want is to look like I've drawn them on! This is a common mistake because it can be quite difficult to get a natural look– there really is an art to this makeup stuff!
The first thing I tried was an eyebrow gel, but found it very difficult to apply without it looking like a hot mess. It certainly didn't give me the natural look I was going for, so I switched to a brow pencil instead. Better! But I still had to be very careful not to have harsh lines.
The Perfect Eyebrows
A few weeks back, I came across an article through Pinterest about using an eyeshadow combined with an angled brush to fill in eyebrows instead. That sounded like a better way to get the natural look I was going for, so the next time I was at Target I went on a hunt for a matte brown shadow that I thought might work, and stumbled instead across this Eyebrow Cake Powder before I even had the chance to look at eyeshadow. YAY! It's basically the same concept but with everything you need all built in to one little compact.
I now use it everyday, and LOVE it! It has two different shades of powder so you can blend to get the perfect color, and a wax to keep your brows in place. There are also six different shades to choose from (blonde, brunette, auburn, black, dark brown, and taupe).
I've found it to be fast, easy, and completely natural looking! I couldn't resist sharing my new favorite makeup find. I hope this helps in your pursuit for the perfect eyebrows!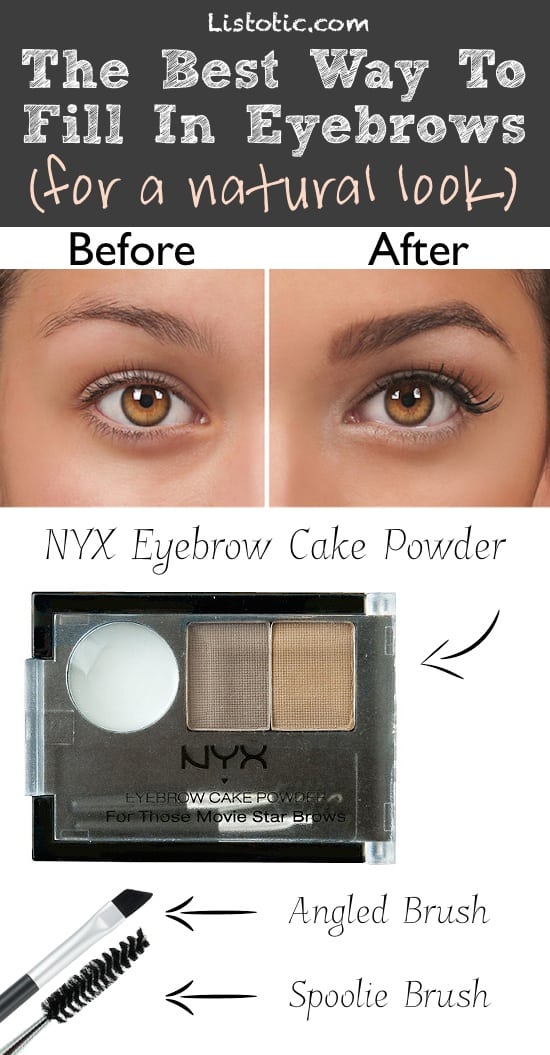 View the entire list of Beauty Mistakes You Didn't Know You Were Making.
---