Last Updated on May 28, 2020
This post contains affiliate links. Please see our Disclaimer Policy.
5. Tacky Lipstick 
Don't get me wrong, the right shade of lipstick can instantly give you a confidence boost, but a bright, unnatural color isn't attractive on most women when combined with heavy eye makeup. If you do decide to make a bold choice, keep the rest of your makeup simple. A bright lipstick combined with smokey eyes and flushed cheeks can look more clown-like than pretty.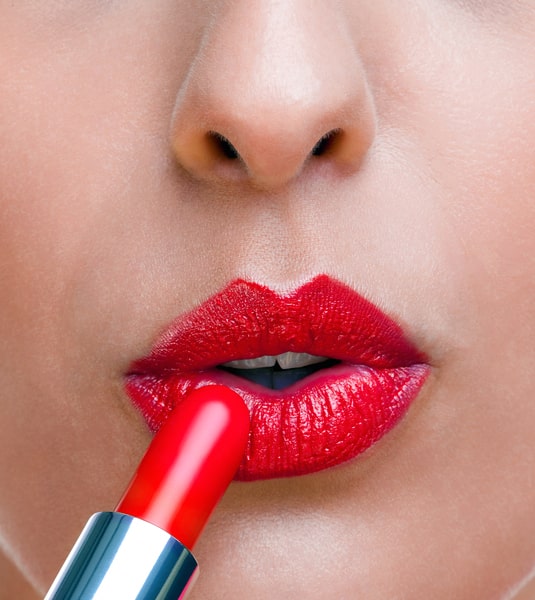 6. Long, Flashy Fingernails
This may be more of a personal preference, but long fingernails (and toenails) have never been my thing. I get visuals of witches and bear claws every time I see them, especially the pointy, almond-shaped nails that I've been seeing a lot of lately. I don't understand the idea behind spending hours in the salon to have your fingernails poked, sawed, and ultimately covered up with acrylic and glue when we have natural beauties that don't take nearly as much effort.

7. Wearing Bronzer All Over
If you're bronzer-challenged like myself, you may be surprised to know that this stuff is not meant to be swept all over your face. The idea is to apply it to the areas where the sun would naturally hit. Stick to the outer edges of your face– the top of your forehead, cheekbones, and jawline. When done correctly, you will actually be drawing the number 3 on both sides of your face.

View the entire list of Beauty Mistakes You Didn't Know You Were Making.
---