12. Over-Washing Your Face
Beauty starts with great skin, and sometimes we just plain overdo it when it comes to washing. Everyone has a different skin type, and some of us are older than others, so there are many factors involved, but if you find that after applying your foundation you can see flaky, dry skin…. stop washing so much! Let your natural skin oils moisturize for you.
It's important to wash before bed to remove makeup, but you can skip the wash entirely in the mornings, or do what I do and use baby wash. It's gentle enough to make you feel clean without robbing your skin of its natural oil. Did you know that you can also use baby wash once a week to wash your hair to get rid of build-up? It works just like a clarifying shampoo, but at a fraction of the cost.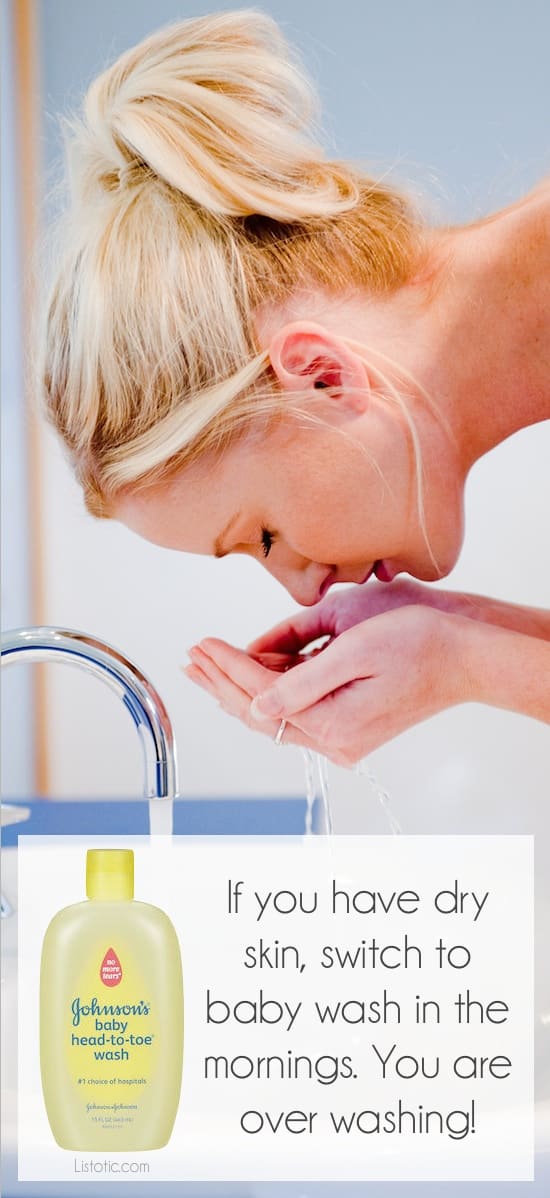 13. Wearing Face Powder
Face powder is great for locking in your makeup and getting rid of shine, but this stuff can really age you! It magnifies wrinkles and any hair/peach fuzz you may have. Most women don't need face powder at all, but if you like to use it to keep the shine down (I use these), use powder on your T-zone only (nose and forehead). As you get older, it should become less and less part of your morning makeup routine.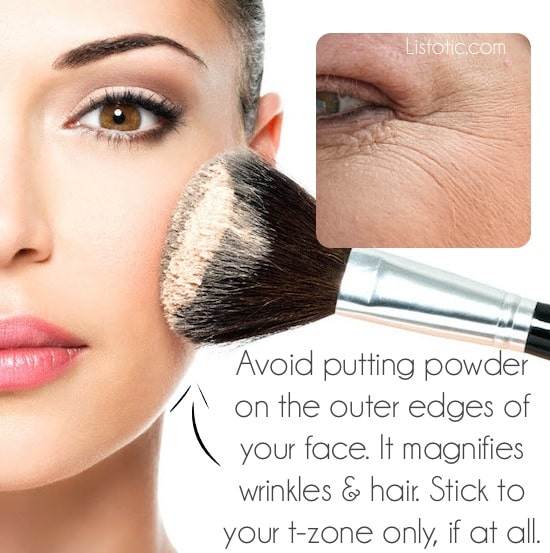 14. Wearing Waterproof Mascara Every Day
Waterproof mascara is great for the obvious reason that it stays in place all day, but it's also a lot harder to remove and has more chemicals than you would probably care to know about. Not only does the everyday process of applying and removing it take a toll on your lashes, but the list of ingredients can cause your lashes to slowly wither and die. In short, save your waterproof mascara for the summer months only, and only on days where you think you might need it.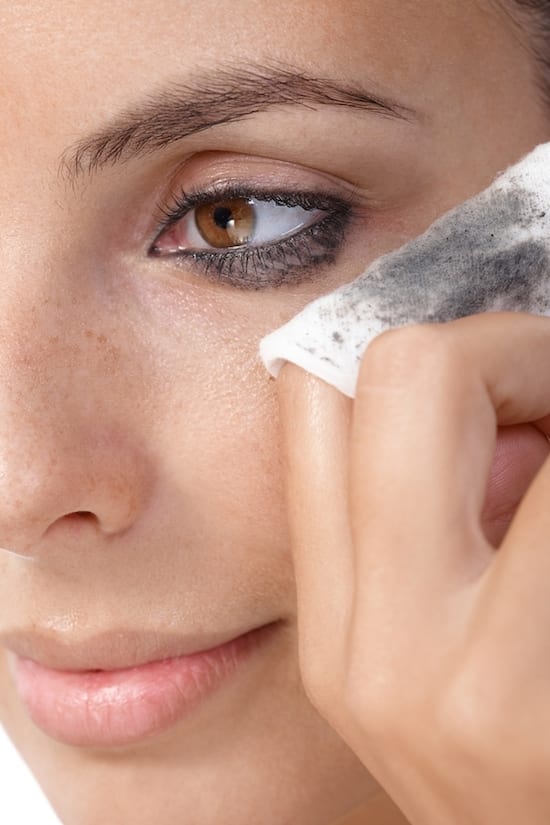 ---