10. Wearing Lipliner All Wrong
One of the biggest beauty blunders that most women don't realize they're doing is not blending makeup properly. Harsh lines are the last thing you want if you're trying to achieve a natural look. Eyeliner is a popular one (my biggest pet-peeve), but lipliner is second on the list.
A lot of women wear lipliner to keep their lipstick from bleeding, but the harsh line that shows up once your lipstick starts fading isn't pretty. The easy solution to this is simple: Blend, baby, blend! Check out the details and more info on this subject here.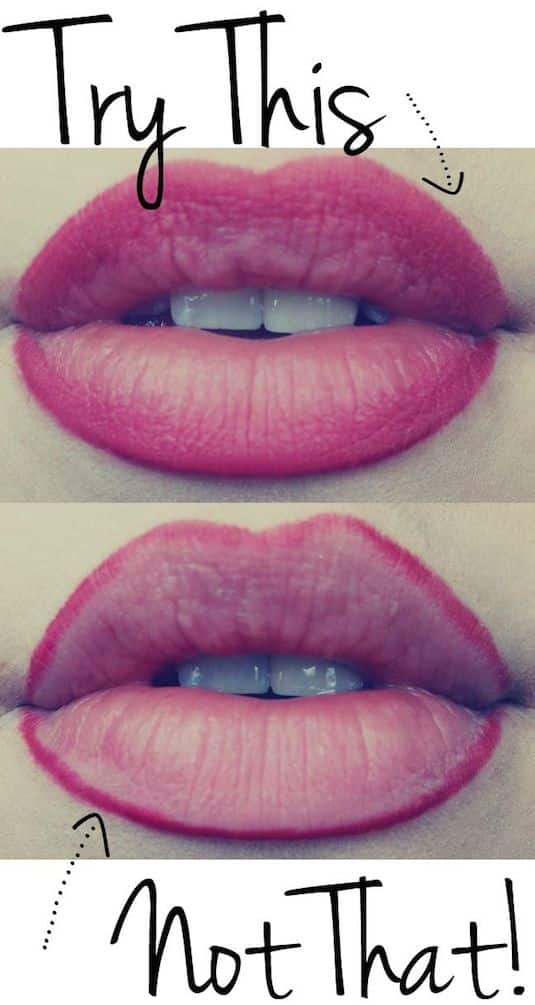 11. Misuse of Dry Shampoo
I feel like dry shampoo is now the 8th wonder of the world! The idea of putting powder in a can to absorb oil is just plain genius. It's torture having to wash, dry, and style your hair every day, and dry shampoo has saved many of us countless hours under the heat of our hair dryer.
The first time I used dry shampoo, I was a little disappointed, only to find out that I was just doing it wrong. My biggest blunder was not waiting for it to absorb. Now I spray it on and let it sit in my hair while I do my makeup, and by the time I'm finished, my hair looks better than it did after being freshly washed the day before.
Here are a few things you may not realize your doing wrong with your dry shampoo, and how to fix them! Every girl should be able to take advantage of this miracle in a bottle.

12. Over-Washing Your Face
Beauty starts with great skin, and sometimes we just plain overdo it when it comes to washing. Everyone has a different skin type, and some of us are older than others, so there are many factors involved, but if you find that after applying your foundation you can see flaky, dry skin…. stop washing so much! Let your natural skin oils moisturize for you.
It's important to wash before bed to remove makeup, but you can skip the wash entirely in the mornings, or do what I do and use baby wash. It's gentle enough to make you feel clean without robbing your skin of its natural oil. Did you know that you can also use baby wash once a week to wash your hair to get rid of build-up? It works just like a clarifying shampoo, but at a fraction of the cost.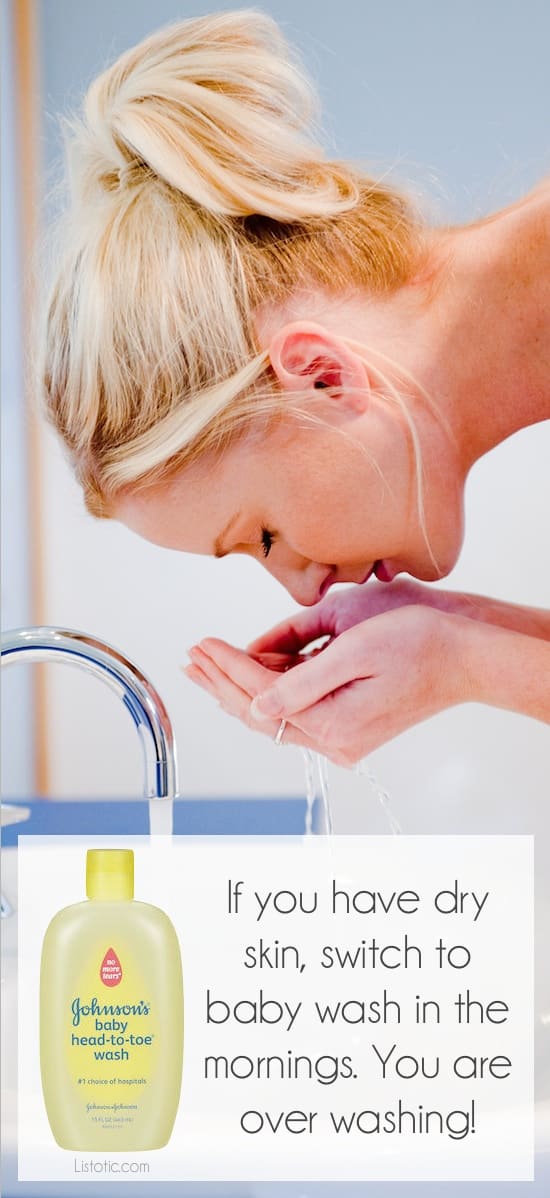 ---