Last Updated on October 24, 2020

3. Dress memorable.
Why not put your kids in those outfits that you love to see them in? Kids grow up so quick! Capture your family at this moment in time. Dress your babies in outfits you want to remember for that stage of their lives. When my boys were babies I would dress them for pictures in classic blue jean overalls. By the time they were three years old, they had grown out of wearing those jean bib overalls. I'm so thankful to have portraits of them in those favorite outfits. Remembering my boys at that stage in their life comes more naturally to me because they were wearing clothes in the photos that I can vividly recall.
Dress memorable to recall babies life stages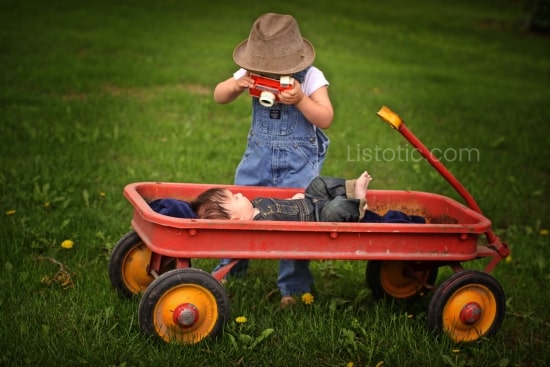 4. Dress simply for less stress!
If you run into a snag in your family photo outfit planning; try to simplify the problem. For example, if you don't know what shoes everyone should wear for summer family pictures – take them off! If you're not a fan of bare feet (or it is winter time) politely request your photographer to try not to get your shoes in the photos. Most photographers will be fine with this request. Your photographer might have a way to pose you or crop the photo later so that shoes aren't seen. The simpler the outfit the less stress you will have. Moreover, less stress equals a better photo session and better photos!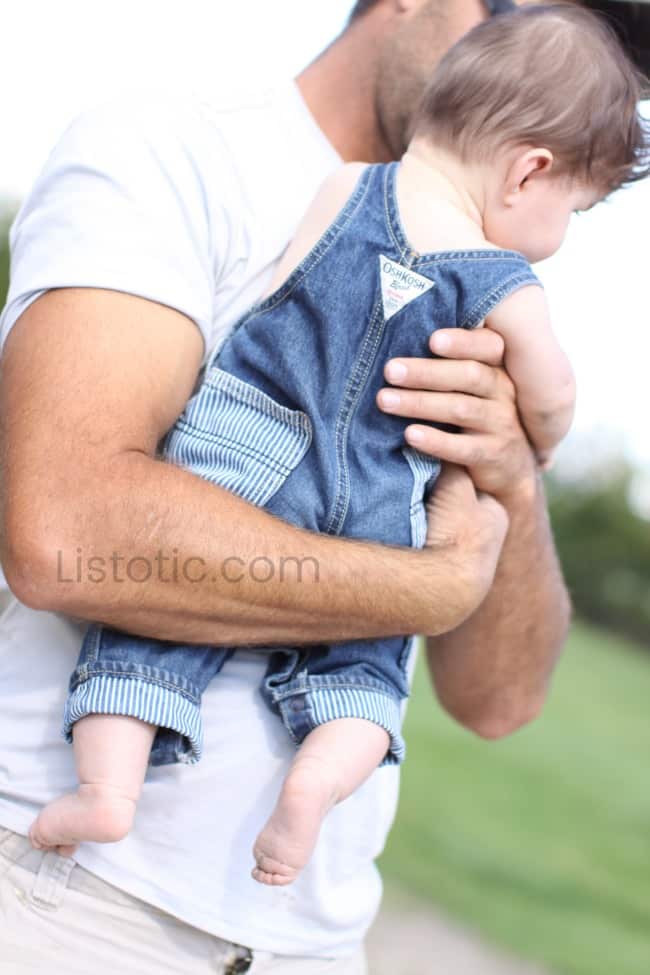 5. Focus on faces and avoid distractions.
Wear solids and/or small patterns if possible. Bold, colorful patterns or dark and light stripes are distracting in a photo. It's OK to have a small pattern but big patterns will distract from the faces. Remember, your goal of a family portrait is to capture the face, not outfits. Choose tops that have a simple neckline and complement your family's faces.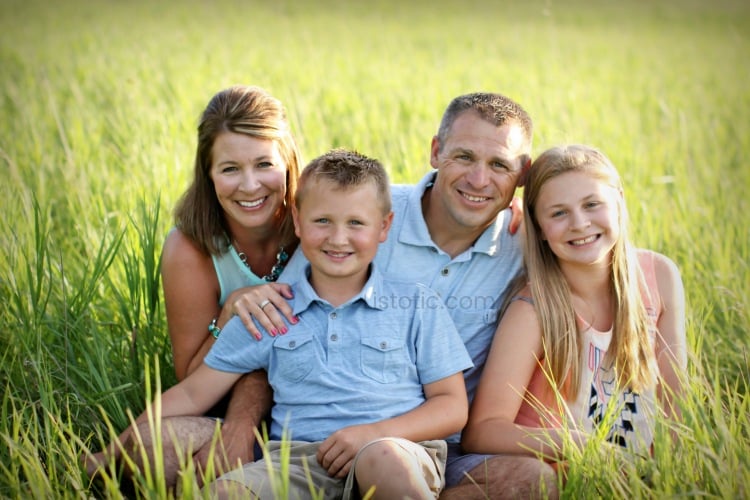 View the entire list of Family Photo Outfit Ideas.
---