Last Updated on October 24, 2020

18. Simplify your background.
Especially If you're going to wear bright colors and patterns you'll want to keep your background simple. Backgrounds should enhance the colors you wear and frame your pose well. Photographer Tip: make sure all the family member's heads are below the horizon line as this can also be a distraction in a portrait. Read more about keeping heads away from the horizon line in this article 17 Do's and Don'ts for your large group photo.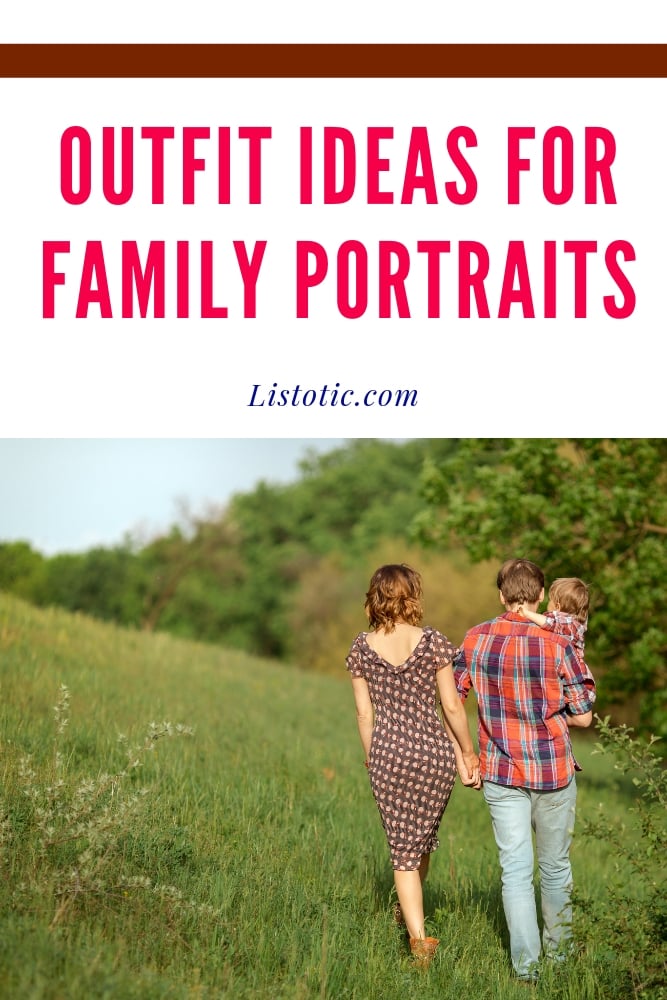 View the entire list of Family Photo Outfit Ideas.
---