Last Updated on October 24, 2020

12. Dress in the same color family but not the same exact color.
A "color family" is related to the color wheel. There are 3 types of color families. 1. Warm colors 2. Cool colors 3. Neutral colors. Warm colors are pinks, reds, oranges, and yellows. Cool colors are blues purples and greens. Neutral colors would be gray, ivory, white, black, beige, taupe. Keeping outfits in the same color family but not the exact same color is a beautiful way to coordinate your family photo outfits with minimal stress.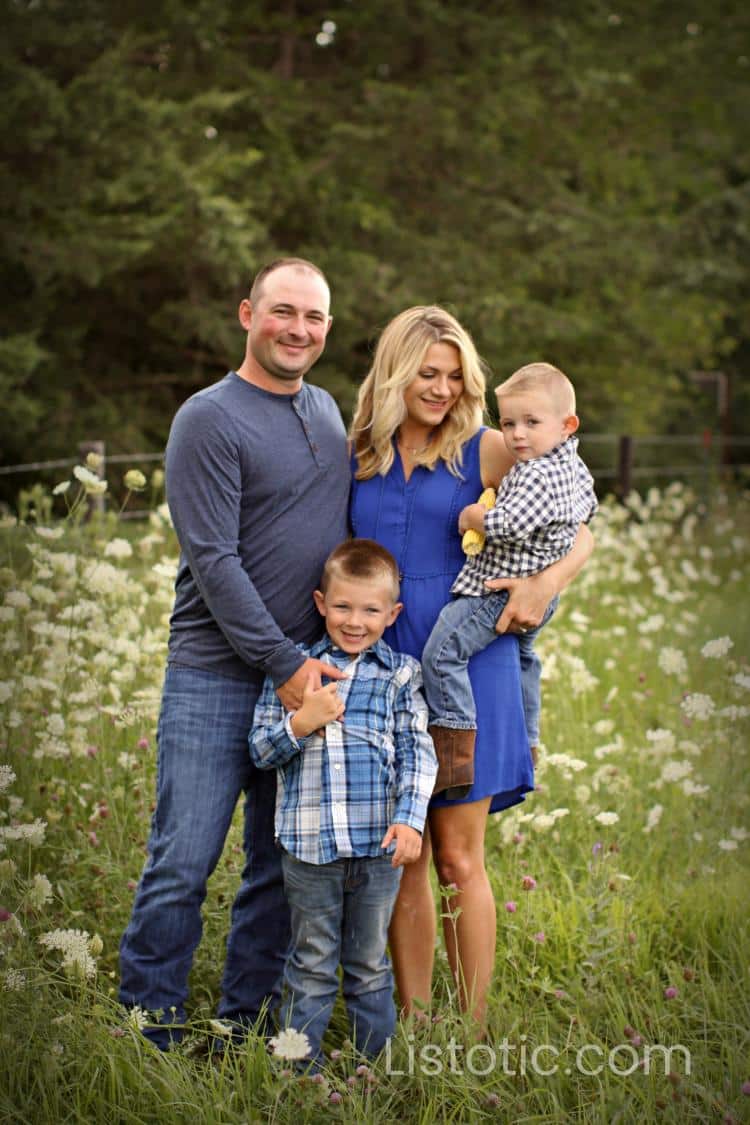 13. Consider Adding layers.
Clothing items like zip-ups, shrugs, jackets, hats, scarfs, vests, flannels, sweaters, suspenders, or ties can pull together several outfits. Adding layers to your clothing adds texture and interest to your photo. Start everyone out with a basic outfit then add layers for each person that will look good side by side without overdoing it.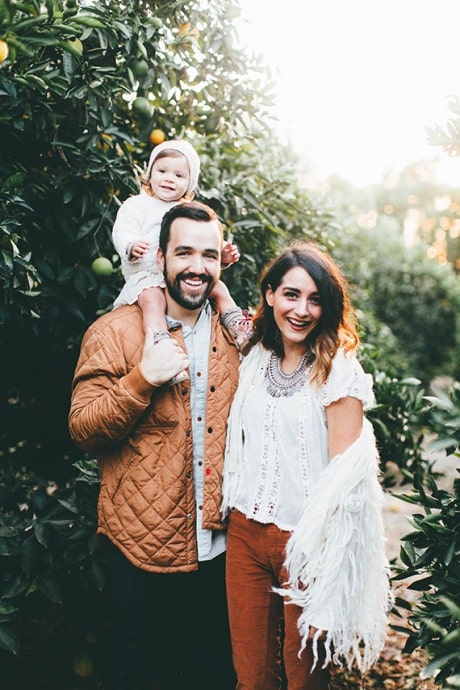 14. Use a prop.
Like the blanket used in this simple yet gorgeous bird's eye view of a family snuggling together. This photo by photographer Allison Corrin simply uses a prop to help bring everyone together. Small props or even big props are great photography tools. I love using old pickup trucks as props. (Old pickup trucks are not always an easy prop to find though if you don't live in the Midwest – luckily I have access to several!) Get creative! Using a prop can unite the whole family photo without needing to match clothing.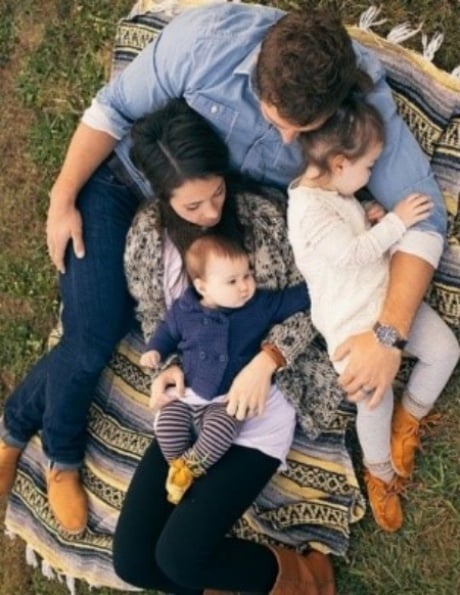 View the entire list of Family Photo Outfit Ideas.
---