Last Updated on May 28, 2020
7. DIY Heart Tote Bag
I just couldn't pass this one up.  I'm am a bag hoarder myself.  In fact, my husband often refers to me as the "bag lady".  While some may take offense to that.  It's no problem for me — I own it!  Here's a quick and easy valentine craft that is sure to please the "bag lady" in all of us.
Check out the step by step from Clumsy Crafter.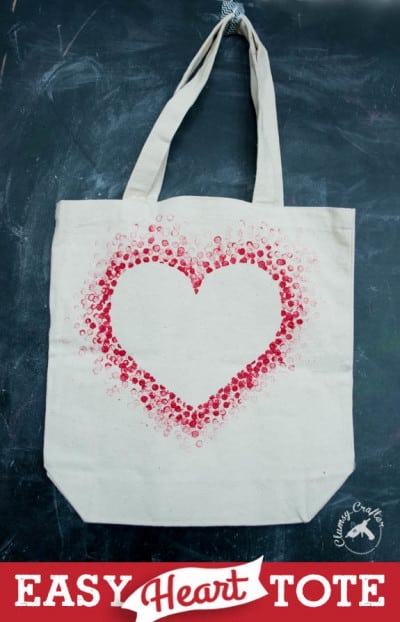 8. Valentine Man Craft for kids
This craft is sure to keep little fingers busy, and what a cool looking guy with springy arms and legs!  It's amazing just how many uses there are for a red solo cup.  In fact, we have an article on Listotic explaining what the lines represent on a solo cup.
For details on making this creative and fun Valentine man, check out Crafty Morning.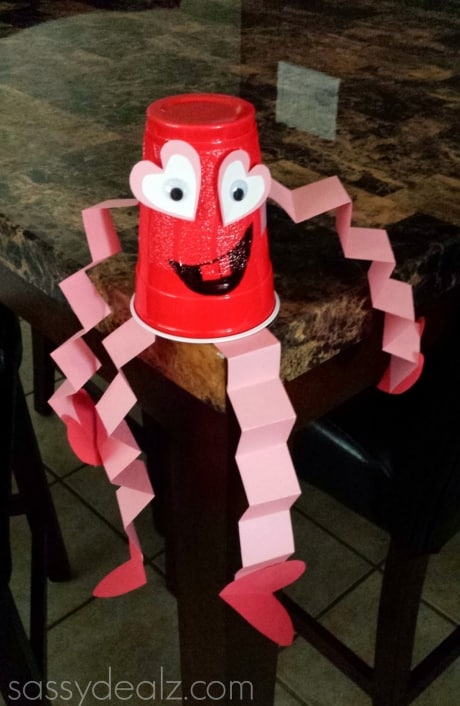 9. Paper Valentine Candy Filled Hearts
For those who are sewers, here is a fun way to make valentines.  These little paper hearts remind me of a piñata where you have to break open the heart to get the goodies inside.  Diane at In My Own Style will step you through making these creative valentines.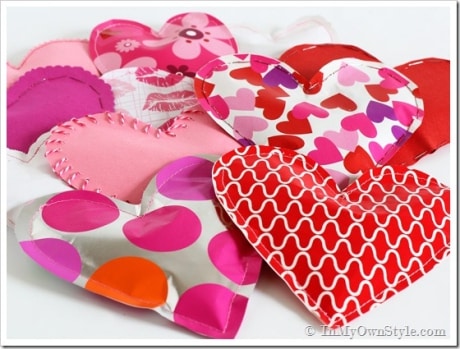 View the entire list of DIY Valentine's Day Gift Ideas.
---