1. Handprints
This is one of my favorites to receive as a grandparent.  The double handprint captures their little hands in a snapshot of time and is a very personalized valentine.  All you need is some construction paper, markers and glue.   We made several different versions.
My grandson and I made these valentines for his Mom & Dad and brother, his other Grandma & Grandpa, a Great Grandma & Great Grandpa, and one for each of his Aunts and Uncles.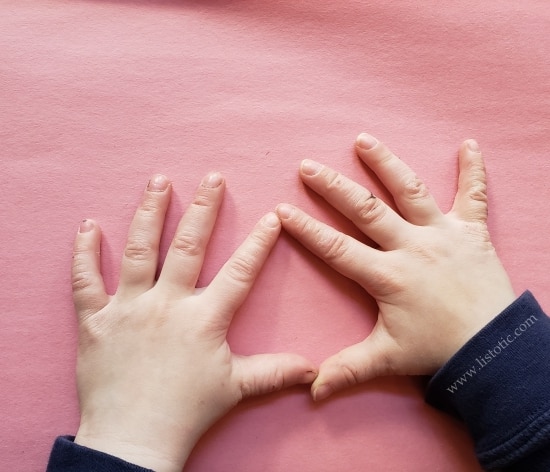 I had him put both hands on the construction paper, touching his first fingers and his thumbs.  I drew around them.  When I got to his thumbs, I rounded it a little to get the heart shape I desired.  Then, cut them out, and we glued them on another piece of construction paper.  It was quick and easy!  And, I love mine.  It's on my frig!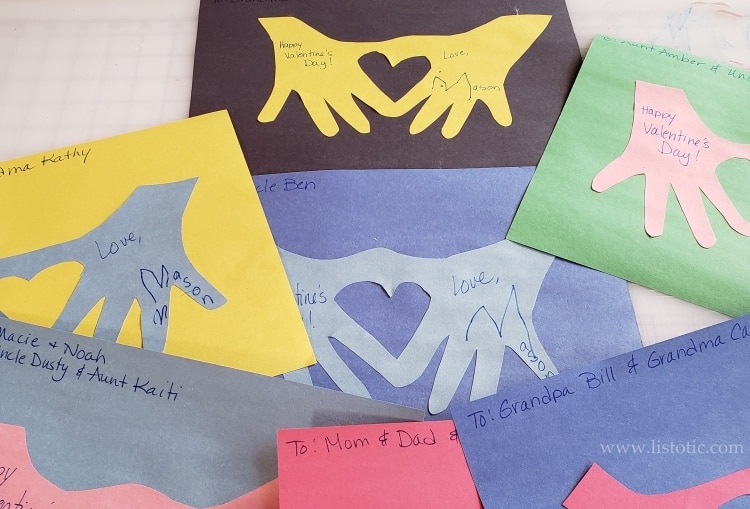 2. Send a Hug
For those of us who have loved ones who live far away, receiving a great big hug always brightens our day! Here's a quick valentine for your far-away relatives and friends. All you need is a long piece of wrapping paper, and a pencil and crayons/markers. For more details check out Paging Super Mom.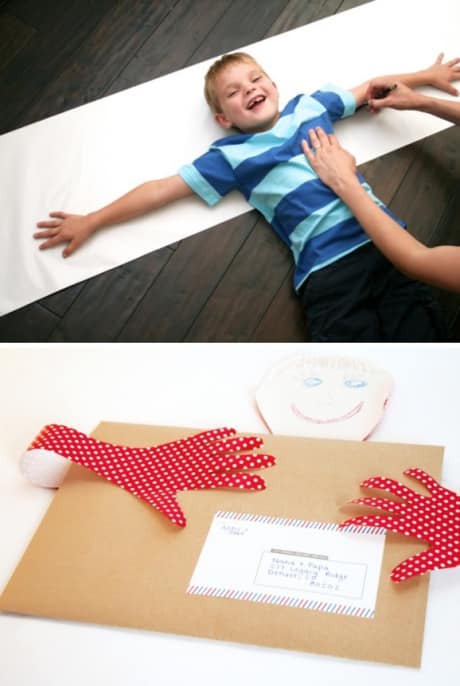 3.Valentine Heart Pencils
What a great valentine for kids to give to their teachers!  Jamie at Simply J Studio provides great instructions.   All you  need is some yellow cardstock, pink cardstock, aluminum foil, ribbon, pack of Rolo's and a Hershey's Kiss for each pencil.
Jamie's printable download isn't working, but I found one with clever writing messages from Leanne at Organize and Decorate Everything.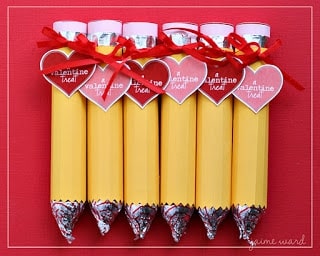 Previous |
View the entire list of DIY Valentine's Day Gift Ideas.
---