Last Updated on May 28, 2020
14. Paper airplane love note printable.
Paper airplanes are such a hit with kids. I can't say how many paper airplanes I've made with my boys. I can only imagine the fun and chaos with the kids sending paper airplane valentines to everyone's valentine in a class of 25 kids! 😉 Sorry teachers!
I found this really cool printable by Cathey Holden. The website can't be found, but the pdf still works. I also saw a twist on this, where you round the wings to look like a heart. I tried it and I like it even better.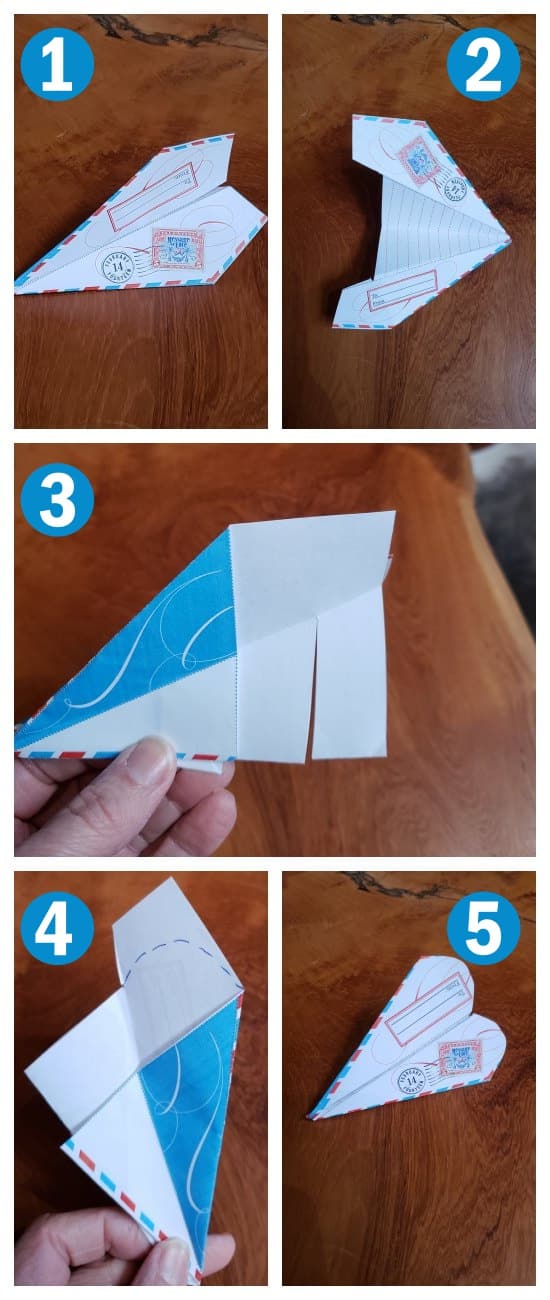 Per the instructions, this is what it looks like. Pretty cool!
When you open the airplane, you have space to write a note to your special someone.
I modified it to round the ends and make a heart. In this step, you have to trim a piece off the end. Cut a slit about an inch of extra paper on the underside of the airplane. Don't cut into the wings, just the under side, where you hold the plane. You can see the slit I cut in my plane. Then trim it along the creases of the wings to get rid of it.
Draw a line to create the rounded tops of a heart, and cut the excess off.
Now, you have an airplane that looks like a heart. 😊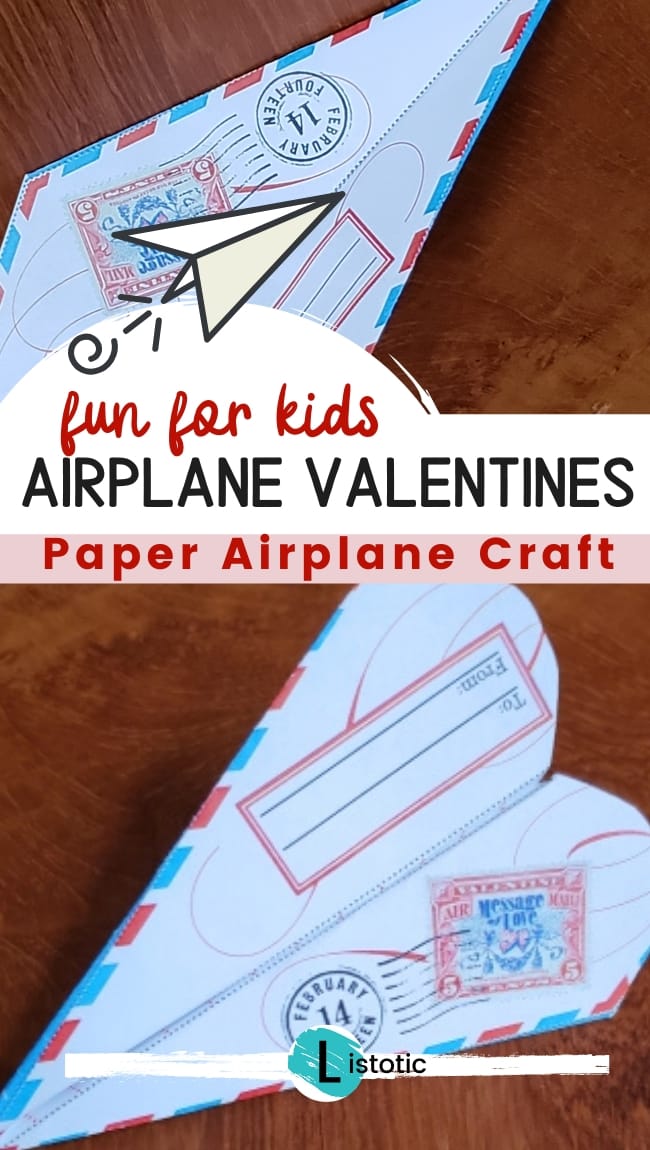 15. Pom pom Valentines for Kids
Yeah!!! Pom poms!  It was a few decades ago, but I was a cheerleader in high school, and I can't seem to shake the excitement of cheering for the things in life that I'm passionate about.  So, it's no wonder I love pom poms! 
I created these Pom Pom inspired cards for my 2 grands in Arizona, and an extra one. I love the worm, but am having a hard time picking someone to tell them "You don't bug me."  I guess I could sign my family's signature "love, love, love" and that might make it better!?!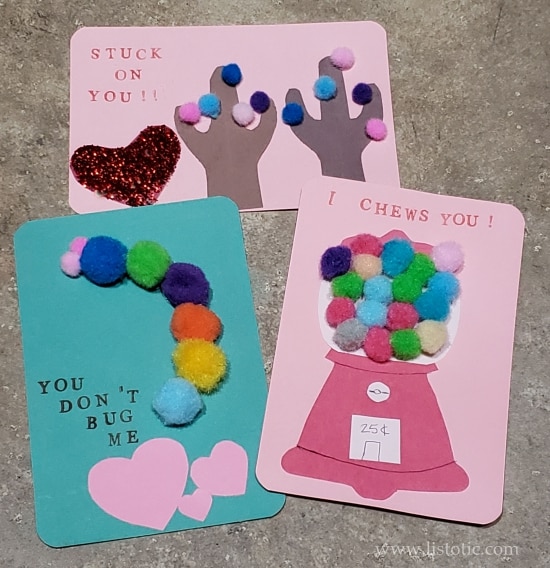 16. Origami hearts
I have always loved to read books.  And, my favorite place to read is in a cozy spot with lots of pillows, blankets, etc… wrapped around me.
Because I love to read, this Origami heart book mark caught my eye.  Amy over at The Idea Room has full instructions.  I just had to make one, too!  My suggestion, follow the video.  The written instructions had me scratching my head.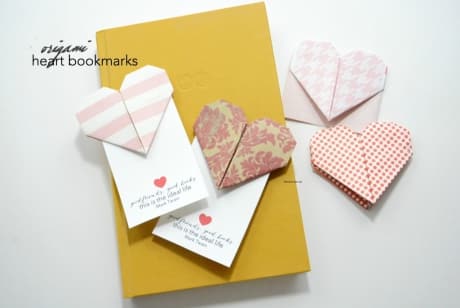 View the entire list of DIY Valentine's Day Gift Ideas.
---