Last Updated on May 28, 2020
11. Valentine Thumbprint Heart Jars
This painted mason jar with tiny thumbprints from your little ones is sure to be a favorite.  Let your kids make hearts with their tiny thumbprints on a painted mason jar. Gift with flowers or candies.  Your loved ones will cherish the vase with the thumbprint hearts for years to come. You can find full instructions over at It All Started with Paint.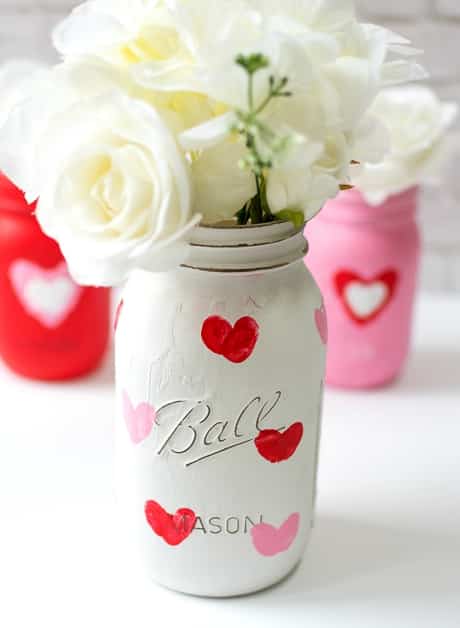 12. Pom Pom Valentine Craft Monsters
Do your kids fear monsters under the bed?  In the closet?  Well, these little pom pom valentine monsters are so cute, the kids will adore them.  I made my first yarn pom poms this Christmas when I was wrapping presents.  Here's a link to that post. Check out the instructions for these valentine monsters on Consumer Crafts.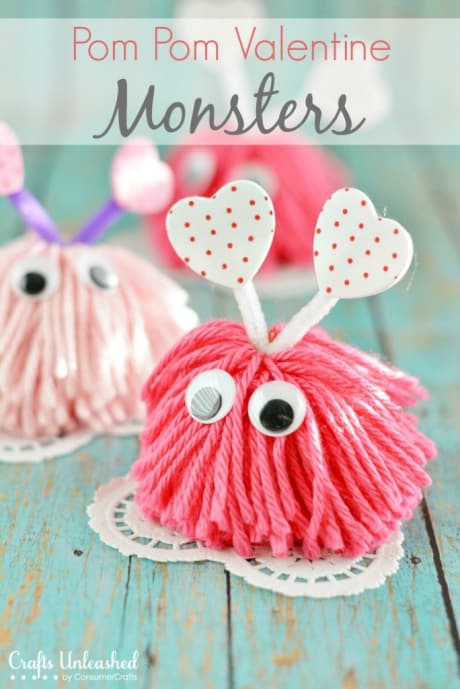 13. Melted Bead Wind Chime
Not only is this a beautiful valentine and message of love, but it makes music besides. Allison over at No Time For Flashcards turned a craft fail into this beautiful wind chime. Check out her experience, and try it out for yourself. Note: there were fumes from the beads, so take note of her precautions. We don't want anyone to experience a health risk.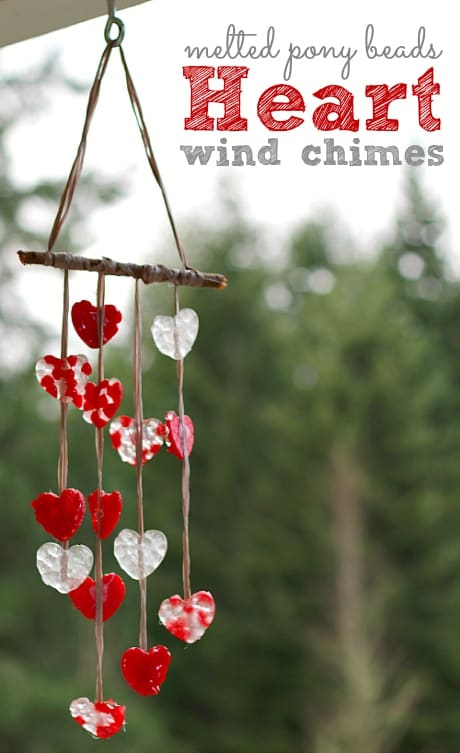 View the entire list of DIY Valentine's Day Gift Ideas.
---