Last Updated on May 28, 2020
9. Candy Box
This DIY Easter basket is perfect if you are a last minute person. Get creative and have fun designing your box. The options are endless–you can choose different candy or all the same! Fill it with a chocolate bunny, Easter eggs, jelly beans, you name it!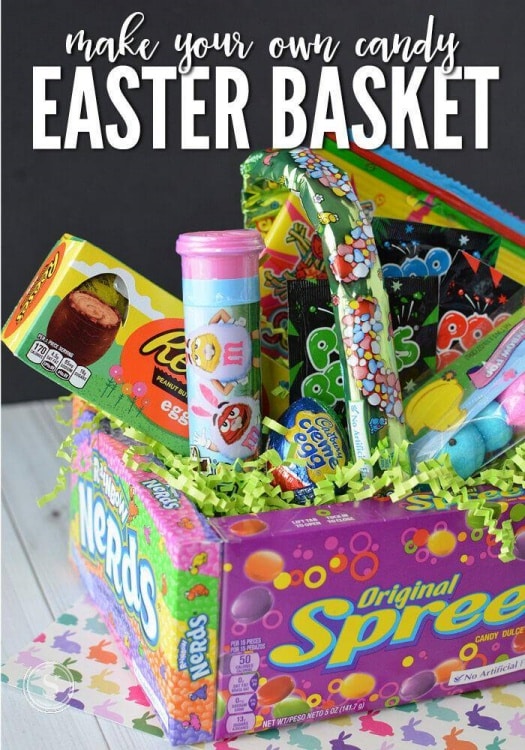 10. Football Helmet/Sports Helmet
This will definitely please the football lover in your life! Think outside the "basket" and replace it with something they will love and use for years to come. I would fill it with some gum, football gloves, a small football, and your favorite teams t-shirt.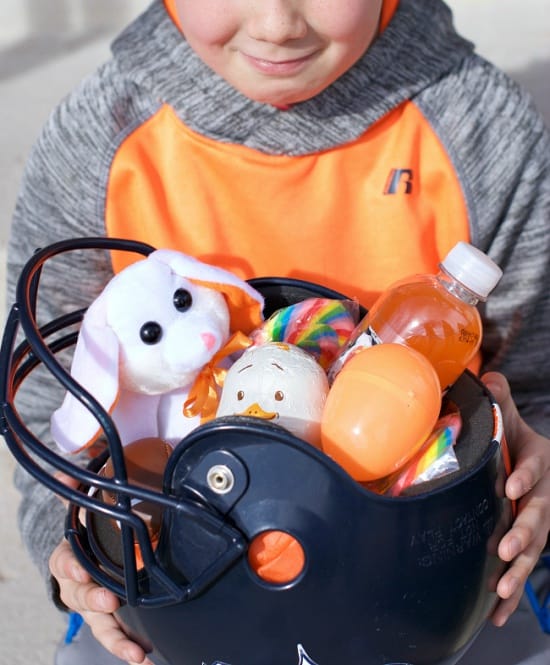 11. Tackle Box (Source Unknown)
I couldn't find the source to this awesome idea! If this is your photo, do let us know so we can give you the appropriate credit!
A tackle box is a great idea for both teens and younger kiddos. Toss in some "edible bait" including Swedish fish, gummy worms and goldfish! You could also throw in a life jacket and or fishing pole to complete the package!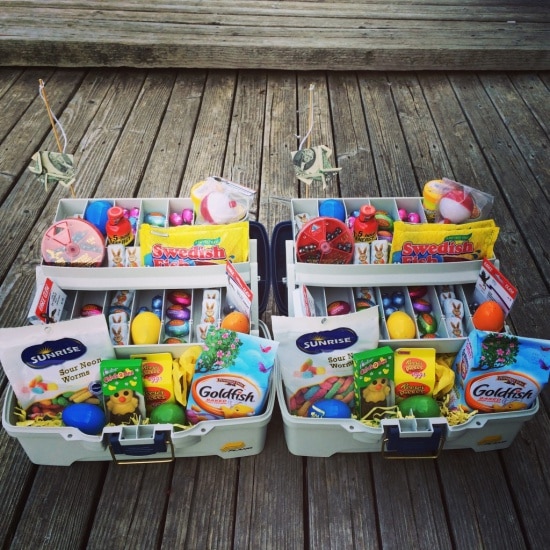 View the entire list of Creative Easter Basket Alternatives.
---