12. Build A Pergola
You could build a pergola on just about any part of the house where you want to add a little bit of character. It even looks nice without the vines, but you can't go wrong with adding a touch of greenery. You would probably have to be vigilant at keeping them pruned, but if you like being out in the garden, this is definitely well worth it.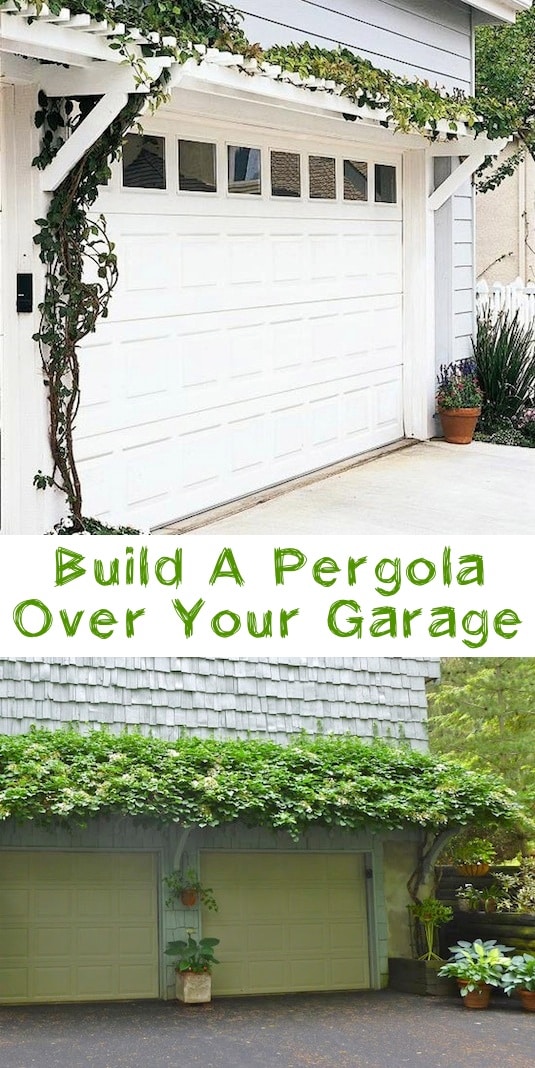 13. Easy Carriage Style Garage Doors
Did you know there is a hardware kit made for just for this? Too cool! It certainly brings life and character to an otherwise boring garage door. Nothing beats a cheap and easy home project that makes such a big difference for your home's curb appeal!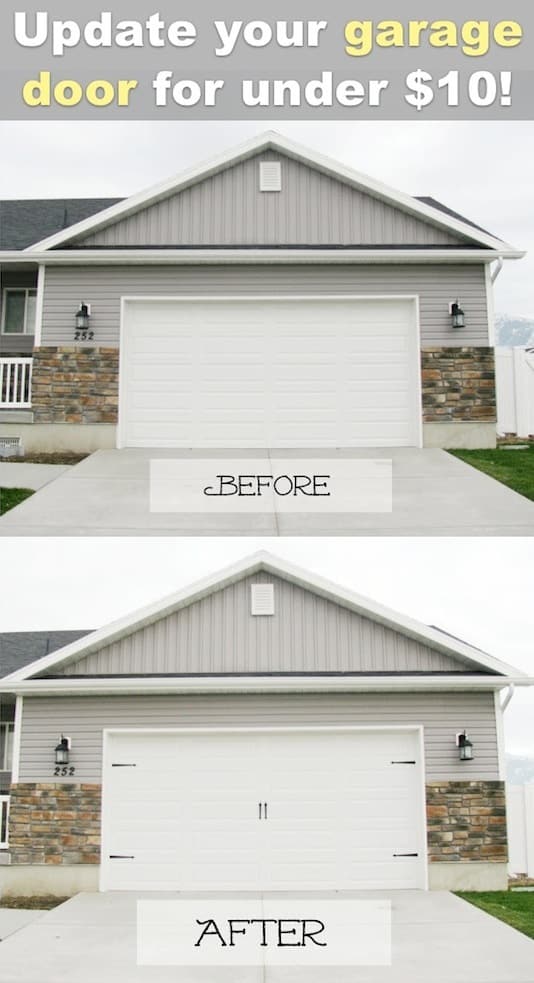 14. Solar Spotlights
If you have a lot of trees and shrubs, this is the easiest thing you can do to make your home look fabulous at night! I stumbled across these at Home Depot, and ended up buying 4 of them. I have 2 of them shining on trees, and the others shining on these huge boulders we have in the front yard. They make the yard look amazing at night, and because they are solar powered, there's no added expense to your electric bill. They also have them available with the solar panel attached with a long wire so you can place it quite a distance away from the spot light where it might get more sun during the day.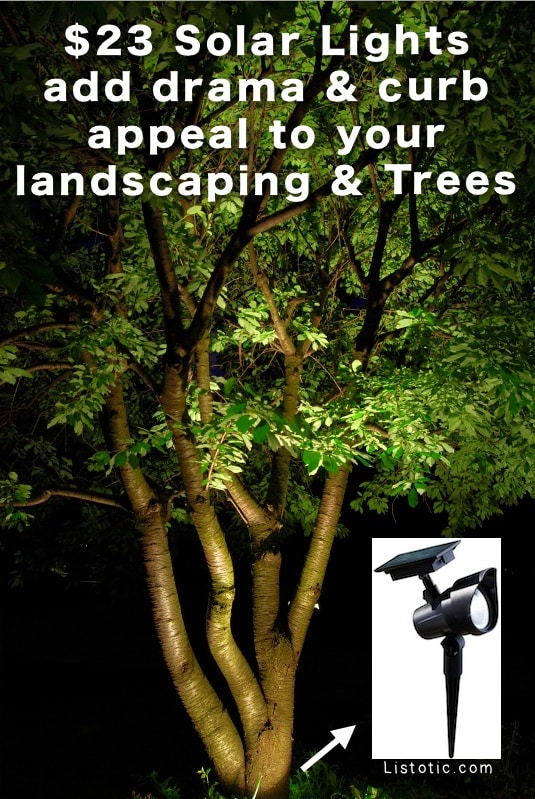 ---