7. Monster Face Archway
Now, THIS is an entrance fit for Halloween. This project is fairly simple with very few supplies, but just look at how effective it is! When attached to an archway, it gives the appearance that you're entering a monster's mouth. Very cool!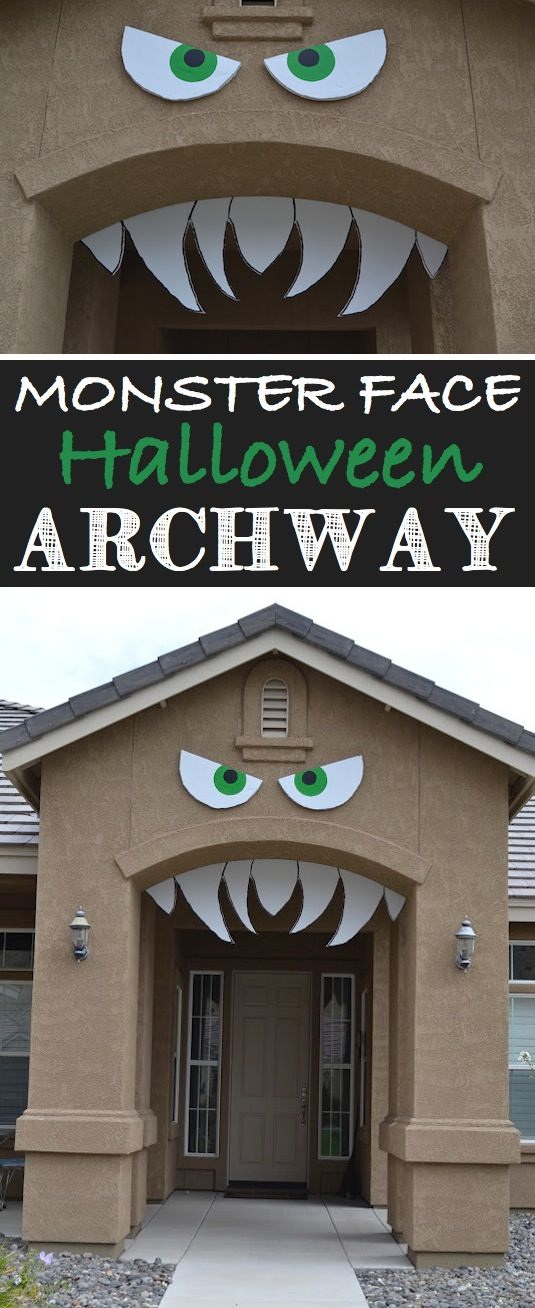 8. Dancing Lawn Ghosts
For this project, simply poke a styrofoam ball through the top of a white or green, tall garden/fence stake or spray painted dowel, and then cover it with white fabric or cheesecloth. Lightweight fabric will pick up in the wind more, giving them the illusion that they're dancing. If your fabric is on the sheer side, you might want to use a couple of layers.
Make several of them and place them in a circle with the fabric corners tied together. You can secure the fabric over the styrofoam with hot glue and a few white push pins in the very top for extra security. They look really cool dancing around a tree or faux fire pit!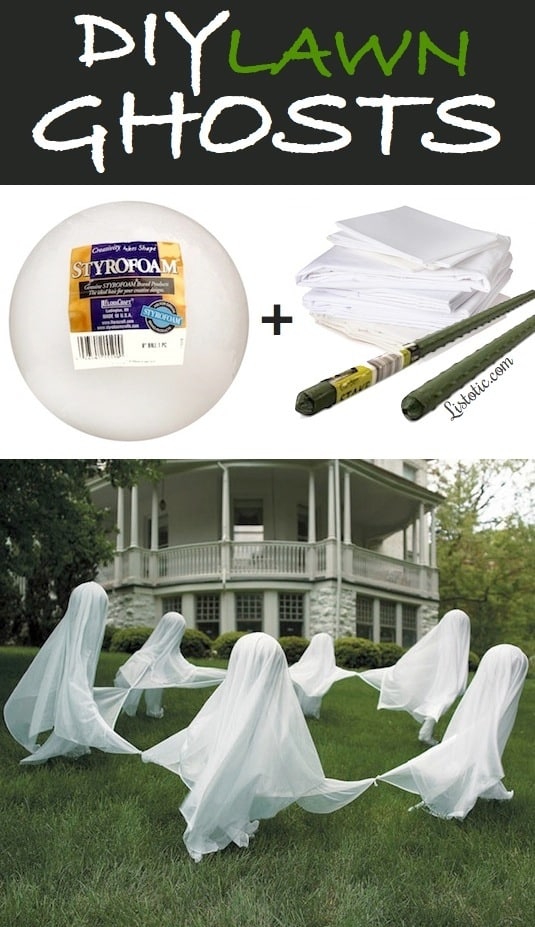 9. Hanging Bats
These are made from black craft foam and fishing line so that they'll withstand even the wettest of weather! Hang several of them in a tree for a spooky little bat colony in your front or back yard. It's simple enough that the kids can do most of the project themselves. Read the full instructions and get the bat template over at HGTV.



---