Updated on
This post contains affiliate links. Please see our Disclaimer Policy.
5. Silhouette Lamp Shade
You've already got the lamp, so why not add a few silhouettes to spruce up your Halloween decor? It really doesn't get much easier or cheaper than this! And, you probably already have the supplies on hand. Check out the full details for this project over at Young House Love.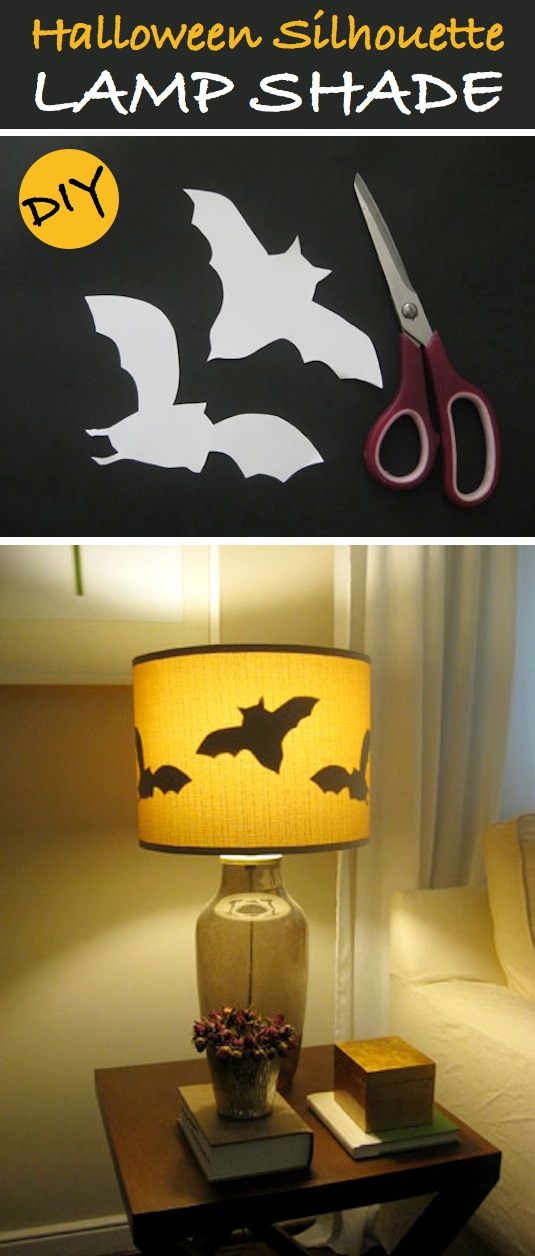 6. Illuminated Ghost Garland
Adorable in the day AND night! These mini ghost lights are constructed with a strand of white lantern lights covered in white fabric. They almost look like something you could buy at Pottery Barn. I love the way they turned out! You will find the full instructions here.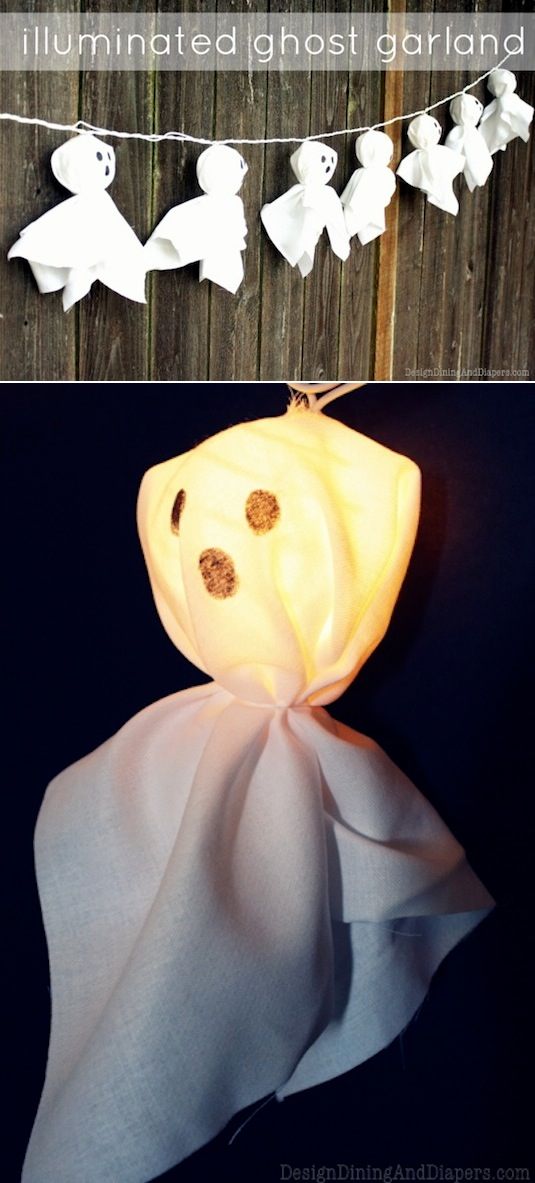 7. Monster Face Archway
Now, THIS is an entrance fit for Halloween. This project is fairly simple with very few supplies, but just look at how effective it is! When attached to an archway, it gives the appearance that you're entering a monster's mouth. Very cool!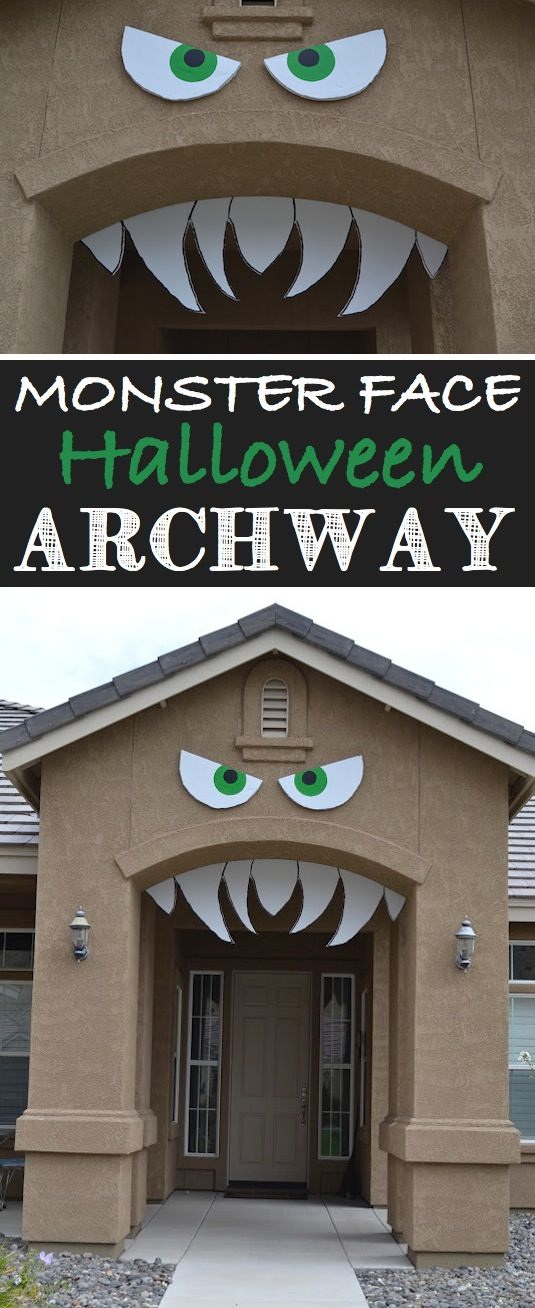 8. Dancing Lawn Ghosts
For this project, simply poke a styrofoam ball through the top of a white or green, tall garden/fence stake or spray-painted dowel, and then cover it with white fabric or cheesecloth. Lightweight fabric will pick up in the wind more, giving them the illusion that they're dancing. If your fabric is on the sheer side, you might want to use a couple of layers.
Make several of them and place them in a circle with the fabric corners tied together. You can secure the fabric over the styrofoam with hot glue and a few white push pins in the very top for extra security. They look really cool dancing around a tree or faux fire pit!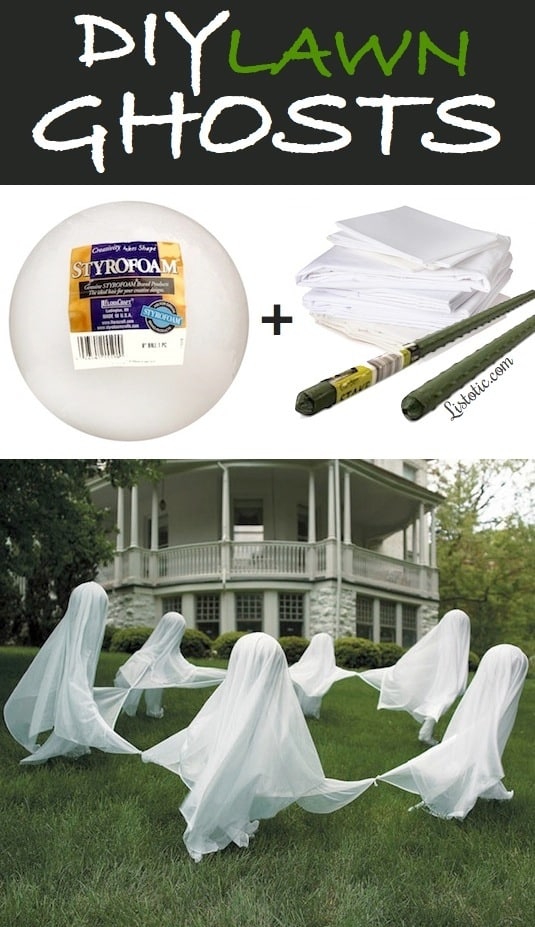 9. Hanging Bats
These are made from black craft foam and fishing line so that they'll withstand even the wettest of weather! Hang several of them in a tree for a spooky little bat colony in your front or back yard. It's simple enough that the kids can do most of the project themselves. Read the full instructions and get the bat template over at HGTV.

10. Glass Jar Lights
Candles are one of the easiest ways to add a festive atmosphere to any home for just about any occasion. Round up a few jars and get creative with paint, tissue paper, decoupage, tape and permanent markers. You can easily make them to match your Halloween decor, and the kids will really enjoy making them with you! Read more here.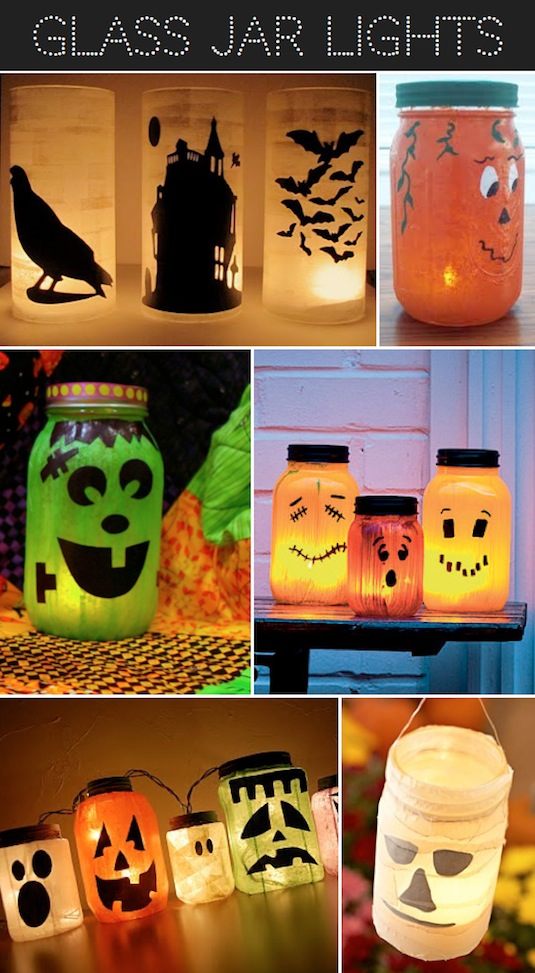 11. DIY Halloween Door Mat
Customize your own Halloween door mat with just about any stencil! You can spruce up an old door mat or buy one with a blank canvas. Just surround it with a few pumpkins, and you've added a touch of subtle festivity to your front porch. Check out the full instructions here.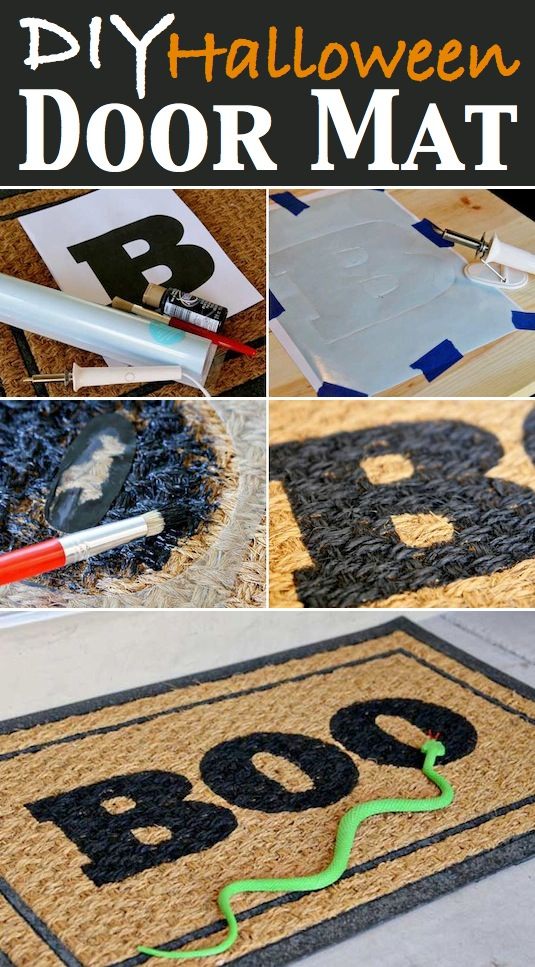 12. Huge Black Spider
Start Halloween night off right by greeting your trick-or-treaters with a huge black spider! I like this idea for a large shrub or bush covered in spider webbing. A milk jug (with the top cut off and cleaned thoroughly), black Duct tape and black pipe insulation is all you will need to make this eight-legged friend.
Tips:
You can also use spray painted styrofoam balls in place of the milk jug (one large for the body and one a little smaller for the head).
Glue feathers from a black boa all over the body to make it hairy!
Cut small triangles out of the pipe insulation where you want the legs to bend, and then use duct tape to secure it in a bent position.
Use ping pong balls or large googley eyes for the eyes, and add detail to the body with paint if you'd like.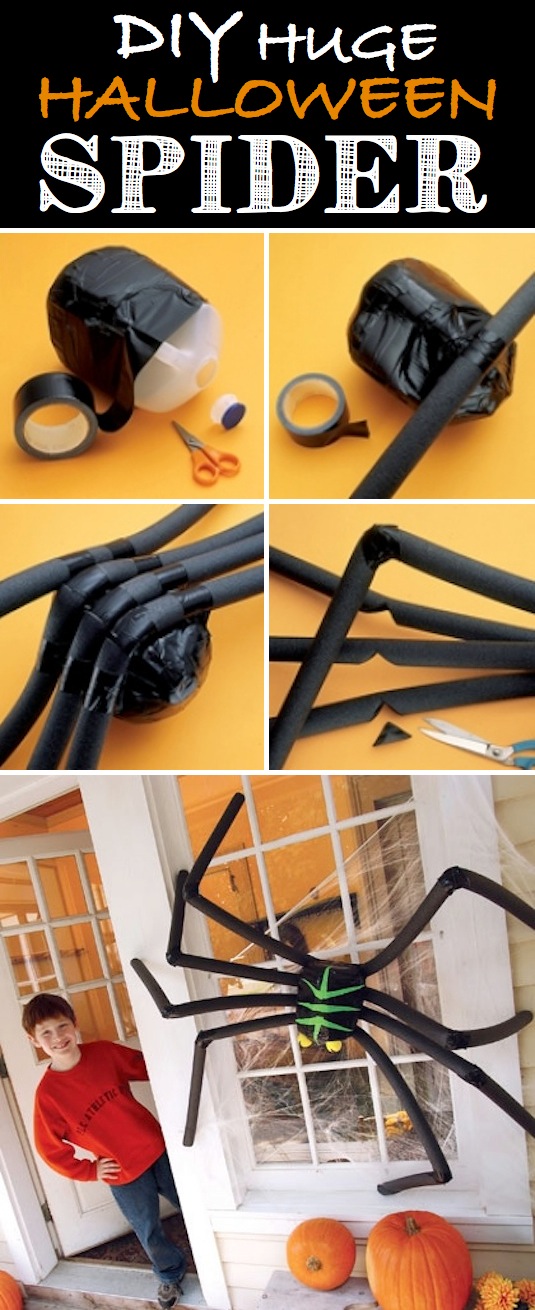 View the entire list of 16+ Awesome Homemade Halloween Decorations.
---