Last Updated on May 28, 2020
WATCH THE VIDEO BELOW TO CHECK OUT OUR IDEAS.
Then, scroll to the bottom of the page and click on "View the entire list…" to access instructions quickly or click next to view each idea.
2. S'mores in a Bag
This unique take on the classic campfire s'more is perfect for kids; no more sticky hands! Additionally, you can personalize this treat to fit your specific needs by choosing out healthier brands or alternatives to the cookies, chocolate, and marshmallows. They're sure to become a part of your camping traditions! Find the recipe over on Thirty Handmade Days.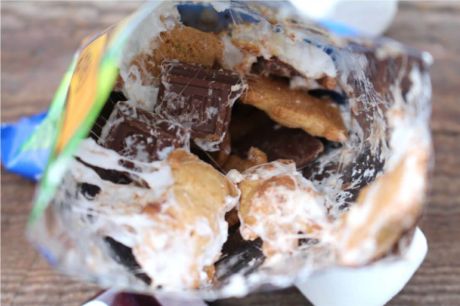 Source: Thirty Handmade Days
3. Caramelized Brown Sugar Cinnamon Grilled Pineapple
This caramelized brown sugar cinnamon grilled pineapple takes grilled fruit to a whole new level. You'll want to make them on every camping trip! Find the recipe over on The Recipe Critic.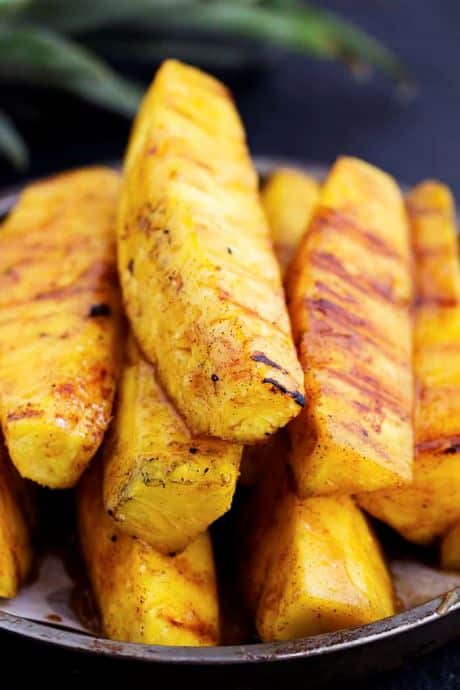 Source: The Recipe Critic
4. Campfire Cinnamon Rolls
Bring the comfort of cinnamon rolls with you on your next camping trip. These campfire cinnamon rolls are the perfect recipe to make around the fire with your family and friends. Find the recipe over on The Baker Chick.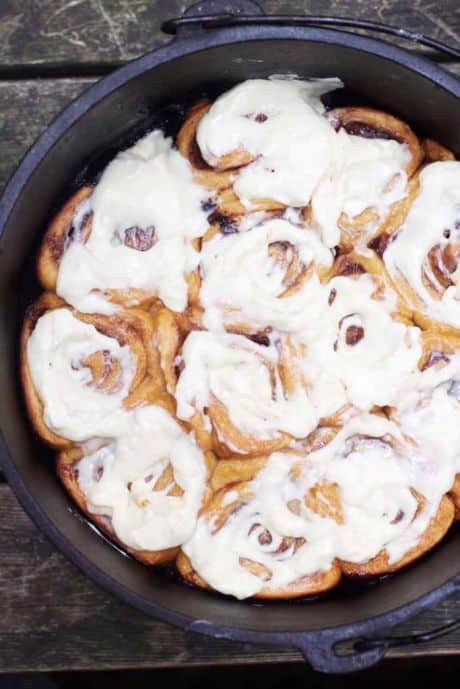 Source: The Baker Chick
5. Raspberry S'mores
What a fun take on a classic fireside treat! These raspberry s'mores are made with graham crackers, marshmallows, hazelnut spread, and a homemade raspberry sauce. Don't worry; the raspberry sauce is actually pretty simple to make. Find the recipe over on Mom Needs Chocolate.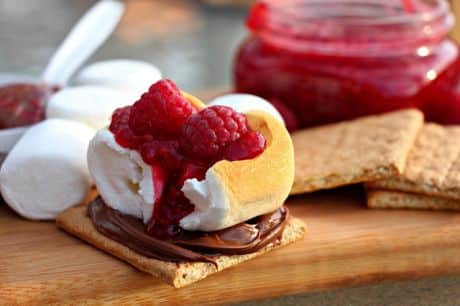 Source: Mom Needs Chocolate
6. Campfire Banana Boat Chocolate Caramel S'mores
How fun do these treats look? The kids will love to help out with assembling these delicious campfire banana boat chocolate caramel s'mores almost as much as they'll enjoy eating them. Additionally, they're quite simple to put together. They're sure to become a camping tradition in your family! Check out the recipe on Kitchn.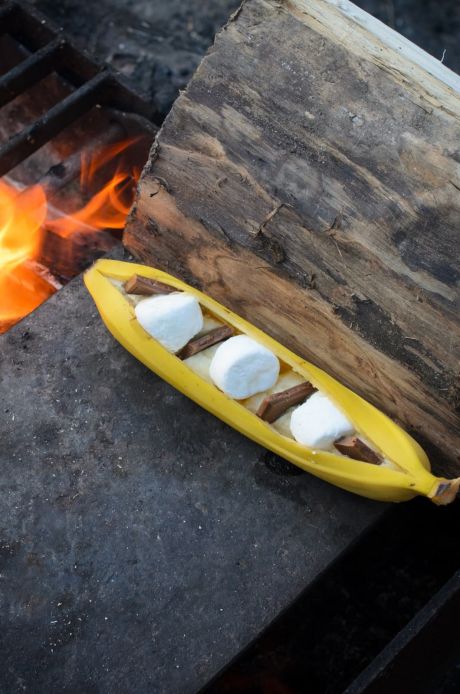 Source: Kitchn
7. Campfire Cones
These campfire cones are perfect for your next bonfire! They're like ice cream cones, except full of warm, gooey marshmallows and any other goodies of your choice; sort of reminiscent to a classic s'more. Additionally, you can customize the ingredients to your specific needs, whether it be a diet or allergies, as there really isn't any way to go wrong with this recipe; it's so versatile! Find the recipe over on Hip 2 Save.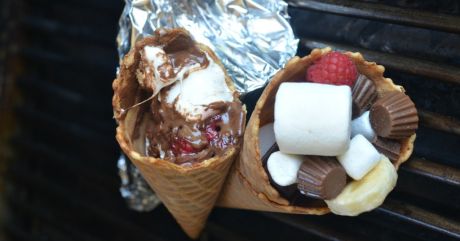 Source:Hip 2 Save
View the entire list of 15 Delicious Campfire Dessert Recipes for Your Next Trip.
---