13. Boring to Beautiful 
I can't help but pick up a bouquet of flowers just about every time I'm at the grocery store, but it can be intimidating to most people arranging them in a vase. Unfortunately, you can't just plop them in there and expect them to look beautiful, but with the help of the tape grid that we talked about or the use of an Easy Arranger, you can arrange your flowers like a pro!
For your basic arrangement, cut your stems so that they are about 1. 5 times the height of your vase. After cutting and cleaning off the foliage on your flower stems, separate your bouquet by flower and filler type before beginning. Start by creating a foundation and shape for your flowers by using your large greenery and focal flower(s) first. Then fill in the gaps with your remaining flowers and fillers, insuring that they are all at slightly different heights. You can read more tips like this over at Earnest Home!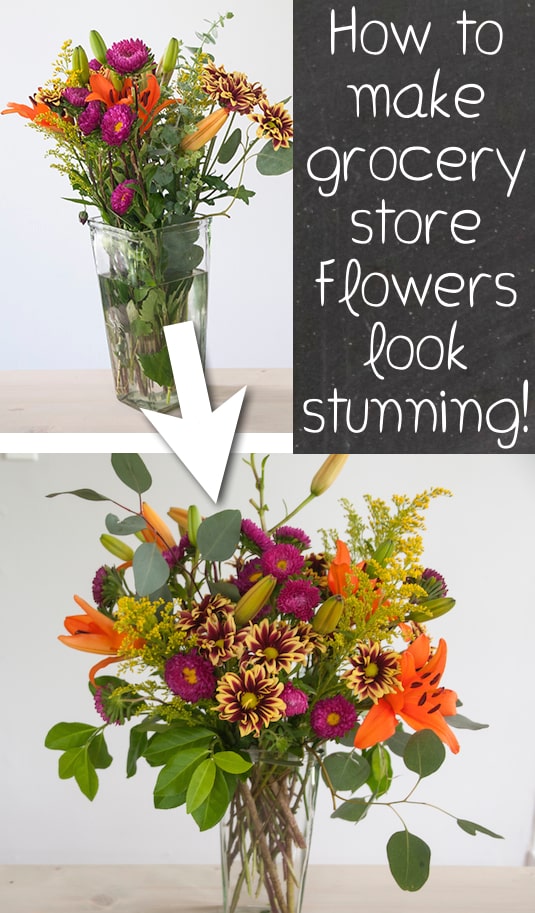 View the entire list of Clever Flower Arrangement Tips.
---