8. Wear Camera Flattering Clothes
Although a lot of people like to hide under baggy clothes, they can actually make you look bigger, particularly in photos. Choose slim fitting clothes in dark shades. If you have an area that you don't want to be showcased; ruffles, sheer layers, and draping work wonders in distracting the eye from those lumps and bumps.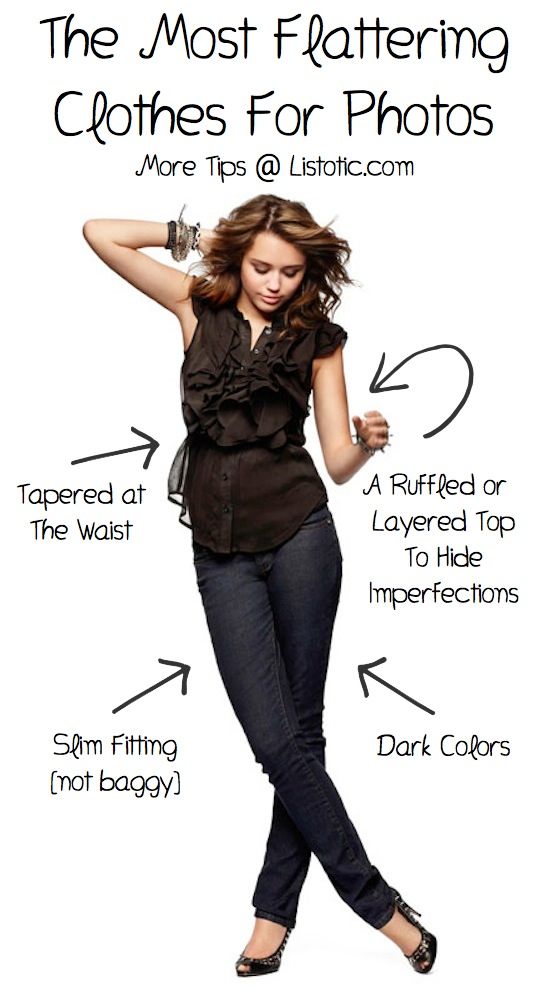 9. Choose The Right Time Of Day
For outdoor photos, when the sun is overhead it tends to cast shadows in unflattering places; emphasizing lines on the face and bags under the eyes. The best time of day to be photographed is around dawn, when the sun is low in the sky. And, don't forget to face towards the light!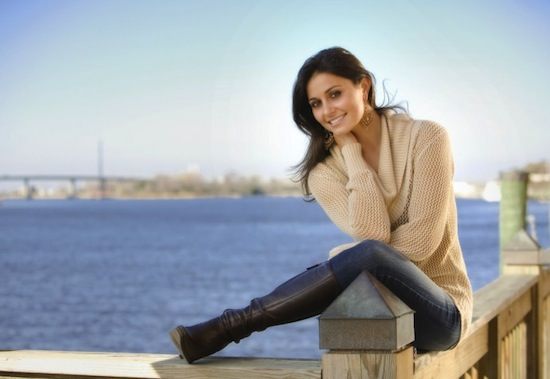 10. Face The Mirror
When in doubt, practice! Stand in front of that mirror and smile, smile, smile. Angle your face in different positions to see what flatters you the most. It may sound strange, but it works! We all have a good angle, you just have to find yours and then work with it.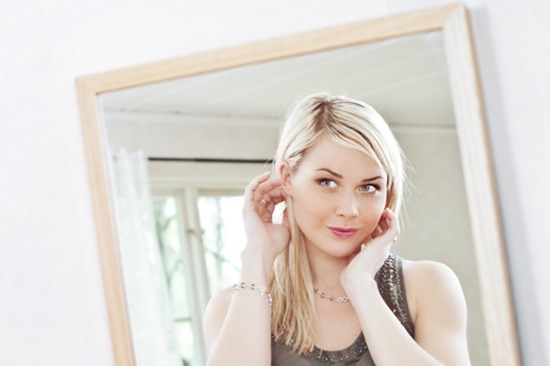 View the entire list of How To Look Your Very Best In Photos.
---