7. Moms just want to have fun…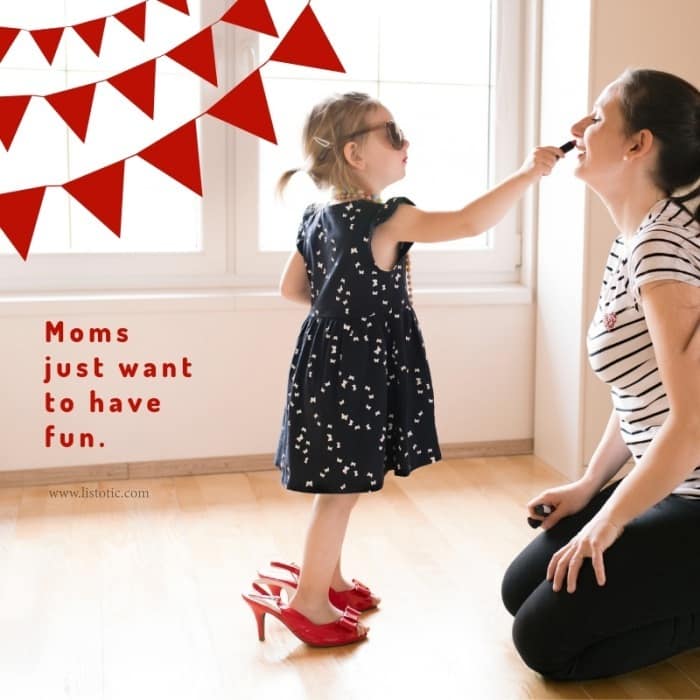 Red heels are not always a practical solution for hopping in the mini-van to drop kids off at school, pick up milk from the grocery store or load up the family for a day long basketball tournament. (But, serious high fives to all the ladies that do & make it look easy!) When I'm wearing my yoga pants and sweatshirt there is only one thing that brightens my look…it's my red sneakers!  Causal and fun, they add personality to a rather otherwise drab (yet comfortable) attire.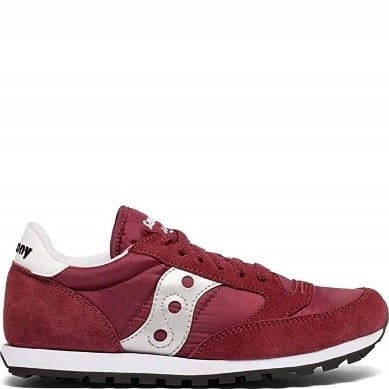 8. Fall in Love.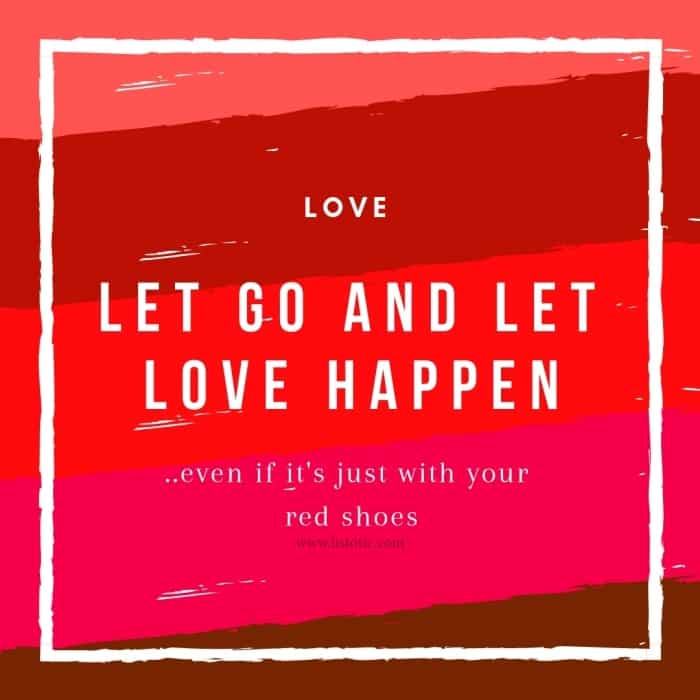 Time to let go and let love happen wearing your red shoes. Loving life and loving women's red flats by Ellen Degeneres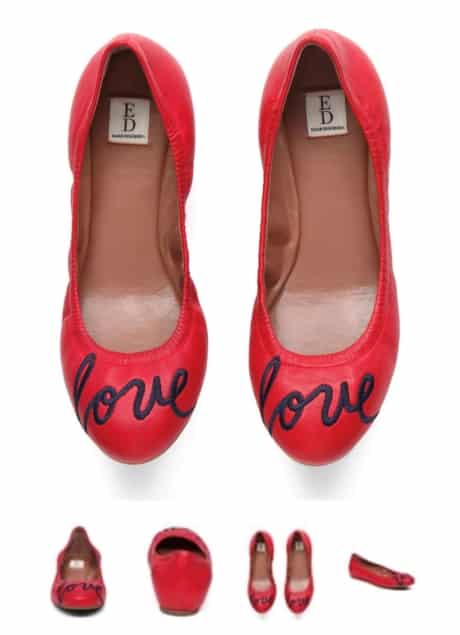 9. I hope you dance.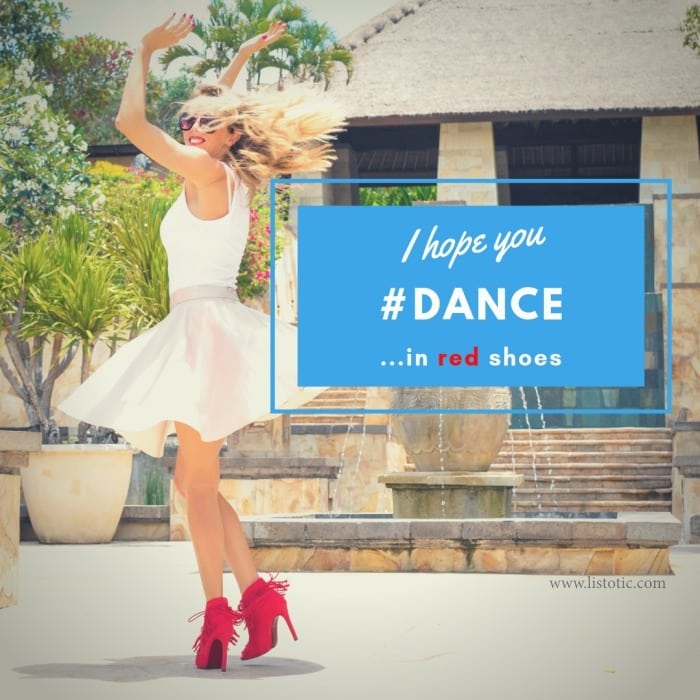 Sometimes it takes the liquid courage of a shot of Fireball, sometimes it just takes a good pair of dancing shoes. Dancing shoes need to be comfortable yet give you confidence to go out there and strut your stuff on the dance floor. When faced with the decision to dance or not… I hope you dance…(in red shoes of course!)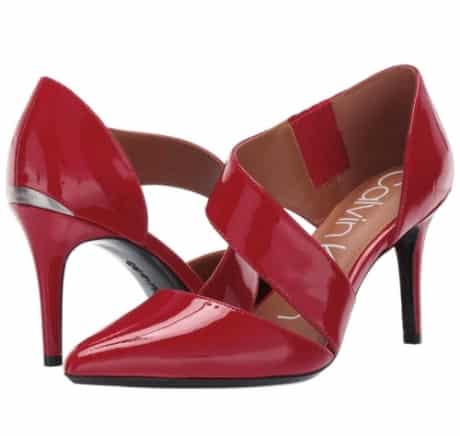 View the entire list of Why Every Woman Needs to Own a Pair of Red Shoes.
---